While EZ Commerce offers many reporting options, PDF Reports provide a quick view of your shipment information.
All PDF Reports contain the exact same information. The difference between them is how the data is sorted. PDF Reports can be viewed, downloaded, and emailed.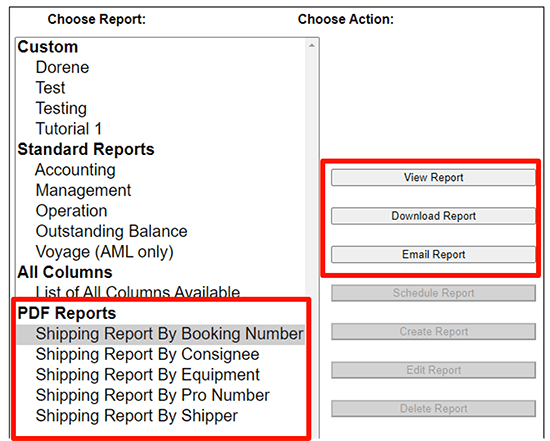 If you select "Download" you can specify date ranges and file format, then click the Download button to get your report.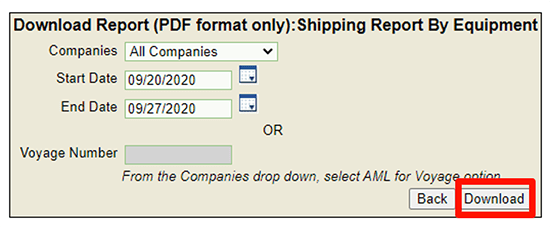 Scheduled and emailed reports will come from reports@lynden.com so be sure to check your spam folders if you don't receive.
The report itself is delivered as an attachment.