Need help? Our experts are ready to find the solution you need.
More than 100 years ago Lynden Transfer started ground shipping by delivering household goods for customers with a horse and wagon. We now use trucks, but a century of experience shows in every pickup and delivery we make. From hauling temperature-sensitive milk and edibles, to drill rigs and heavy mining equipment, we have perfected the safe surface transportation of our customers' freight.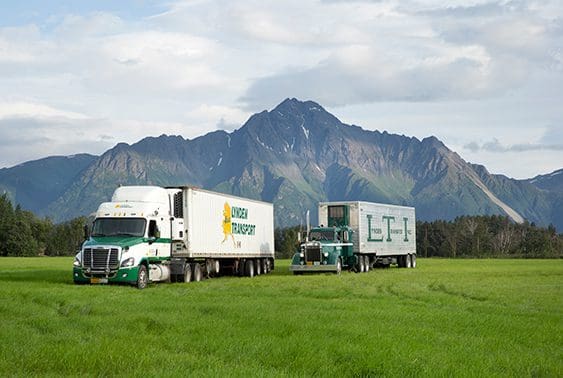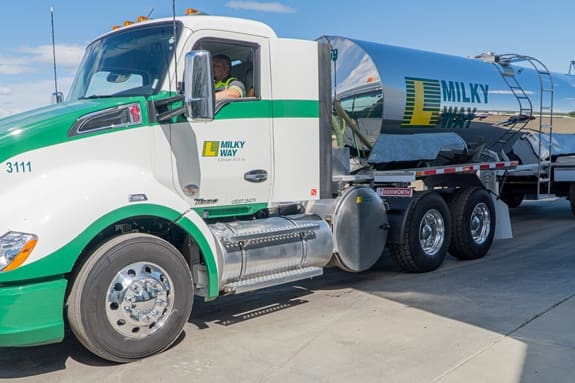 Lynden offers Truckload (TL) and LTL transportation, including heavy haul, temperature-controlled, and bulk services, throughout the U.S. and Canada. We are the leader in service to Alaska, and offer ground shipping services to, from and within Alaska with expedited routes to Washington, Oregon, California, Texas and Western Canada. 
We also provide surface transportation via rail. Barges transport containers and rail cars from Seattle to Whittier, Alaska where the rail cars are rolled onto the train track for delivery to points in Central Alaska.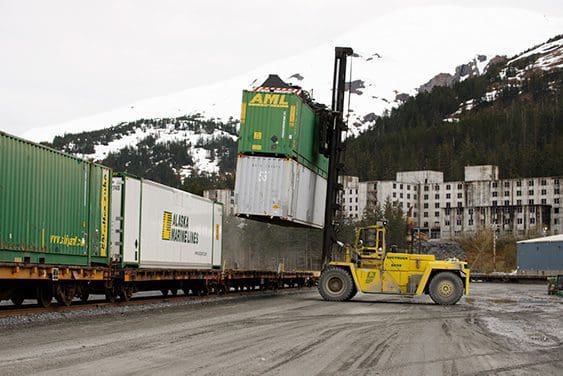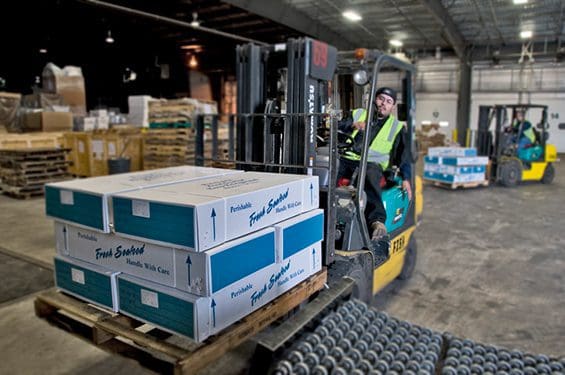 Freshly caught seafood, hazmat materials, even the U.S. Capitol Christmas Tree – we take it over the road and make sure it's delivered safely and on time.
Every shipment includes Lynden's free online EZ Commerce system for tracking, tracing and reporting as well as other helpful online tools.
You have many options when shipping by land such as less-than-truckload (LTL), truckload (TL) and specialized transport options such as flatbed and step-deck trailers, bulk hauling with tankers, etc.
The equipment you choose will depend on what type of cargo you are shipping, the freight dimensions, weight, shipping origins and destinations, and any special services you might require. If you don't need a full truck or specialized equipment, you might consider an LTL shipment. When moving cargo over land, it's important to prepare your shipments properly to ensure they are protected. The use of pallets, crates, and other packaging material will help safeguard your cargo as LTL shipments are handled and transferred more. If you are shipping different products, you might consider a carrier who offers Kaptive Beam® decking systems to protect the goods.
Look for a partner, like Lynden, who can handle the movement of your goods as efficiently as possible. The carrier should be able to cover the entire state and provide delivery services anywhere in Alaska. Scheduled service is important, as well, so you can plan your projects and shipments. And, just as important is a provider who understands Alaska, the terrain, climate and conditions.
Look for a carrier who uses the Alcan (Alaska Canada) Highway. Most of the carriers begin this route from Seattle, moving loads through British Columbia, the Yukon Territory and into Alaska.
We have the
equipment
experience
solutions
for your freight needs!
Submit a request to receive a personalized quote from one of our freight professionals.
Complete our form to schedule a shipment. Include your quote number if you have one.