Need help? Our experts are ready to find the solution you need.
Freight Forwarding Services
Lynden provides full-service domestic and international freight forwarding with a network of Service Centers and agents spanning the globe. From complex projects to home deliveries, and everything in between, we've got the right service to meet your needs and deadlines. With more than 40 years of experience working with global partners, we know the ins and outs of booking freight on aircraft or on ships in the most economical and efficient way.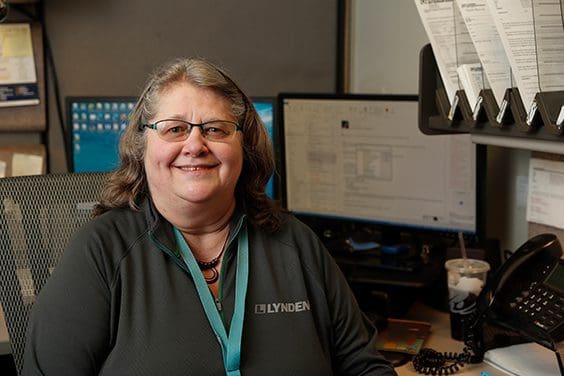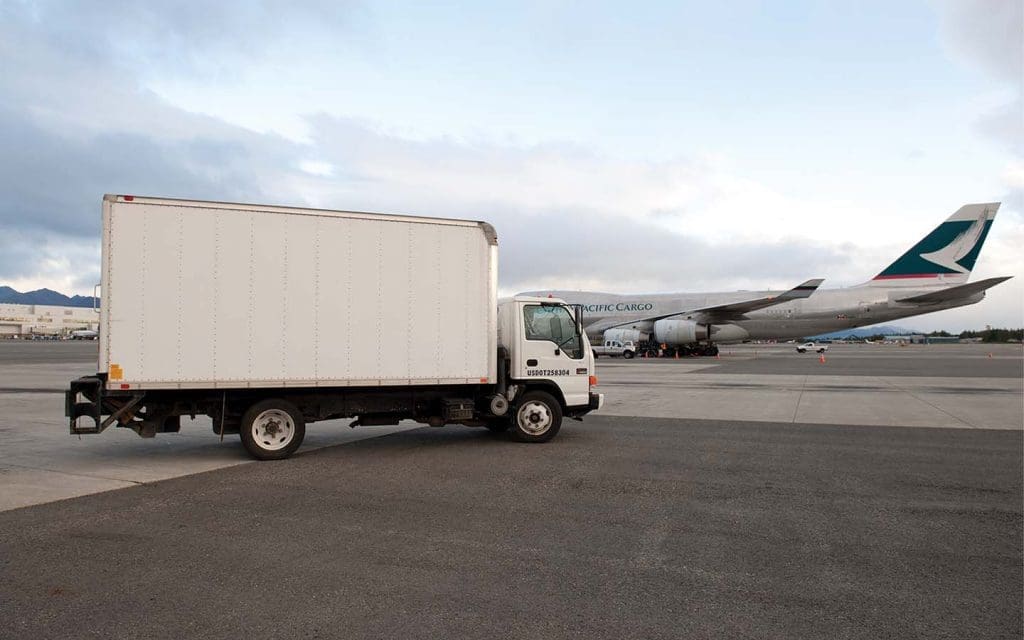 We are International Air Transport Association (IATA) licensed and offer a variety of service levels, ranging from charter flights and consolidations, to next-day, second-day and three-to-five-day to meet your specific project needs or budget.
Lynden also provides smooth sailing for your ocean shipping needs. We have the experience, infrastructure and facilities to deliver superior service from the mainland to offshore markets of Alaska, Hawaii, Guam, Puerto Rico or anywhere in the world you need freight delivered. As a Non-Vessel-Operating Common Carrier (NVOCC), we have long-standing relationships with ocean carriers which allow us to negotiate competitive rates for our customers and frequent sailings to and from major ports of call.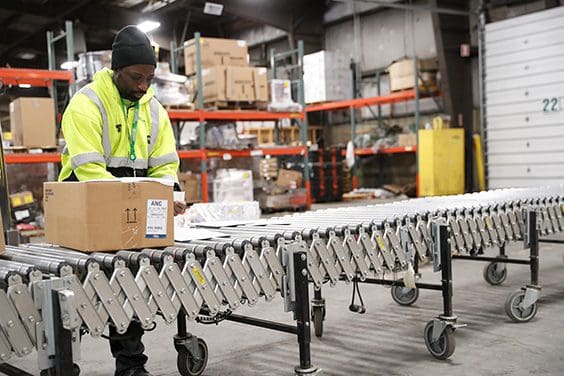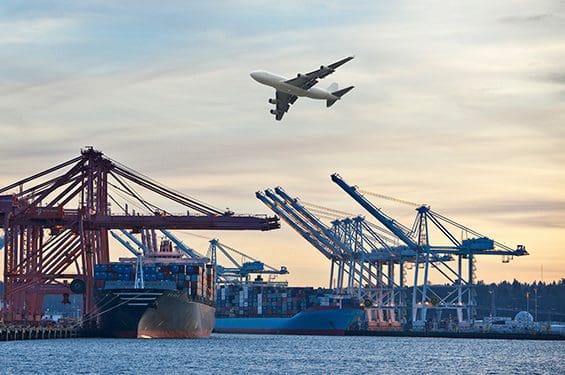 Fast transit times, convenient consolidation points and twice-weekly consolidations help us move your ocean freight quickly and reliably. Our dependable freight forwarding services fast forwards you to success.
Every shipment includes Lynden's free online EZ Commerce system for tracking, tracing and reporting as well as other helpful online tools.
No. However, a freight forwarder can be an asset to almost any company, especially when dealing with the international transportation of goods. A freight forwarder can usually get better pricing than going it alone based on their volumes and frequencies. Additionally, they can help manage your cargo and provide the necessary documentation, insurance, etc.
It is important to understand the International Commercial Terms (INCO) when negotiating a transaction with a foreign entity. INCO Terms clearly define the responsibilities and risks for both seller and buyer. Click Here for the current INCO terms guide.
Trade with companies who have a solid track record with good references. Beware of pricing that is "too good to be true."
Always insure your goods before transport. Insurance protects the buyer from casualties/losses during transport.
Additionally, if you are importing your products, you must clear customs which involves a Customs Broker, duties and taxes. Your freight forwarder can help with this if you don't already have a broker.
Is my freight traveling by ocean? If so, is my freight forwarder authorized by the Federal Maritime Commission (FMC) to transport freight by ocean? U.S. ocean freight forwarders must be registered with the FMC.
Is my freight traveling by air? If so, is my freight forwarder authorized by the International Air Transport Association (IATA)? While this is not legally required of air freight forwarders, it does indicate the company operates with high standards.
Does my freight forwarder have a good reputation with freight carriers as well as customers?
Does my freight forwarder have a large network of carriers, both domestic and international?
How do they stay in touch with carriers (online, by phone, etc.)?
Does my freight forwarder provide ample cargo insurance as well as errors and omissions insurance?
Is my freight forwarder professional, friendly, knowledgeable and helpful?
We have the
equipment
experience
solutions
for your freight needs!
Submit a request to receive a personalized quote from one of our freight professionals.
Complete our form to schedule a shipment. Include your quote number if you have one.