Get Shipment Updates in your inbox
Our Shipment Updates emails provide automatic email notifications whenever your shipment hits certain milestones in the shipping process. You can choose to get email updates only for specific shipments, or receive them for all shipments associated with your account.
Receive email updates when:
Two ways to get Shipment Updates
Tracking individual shipments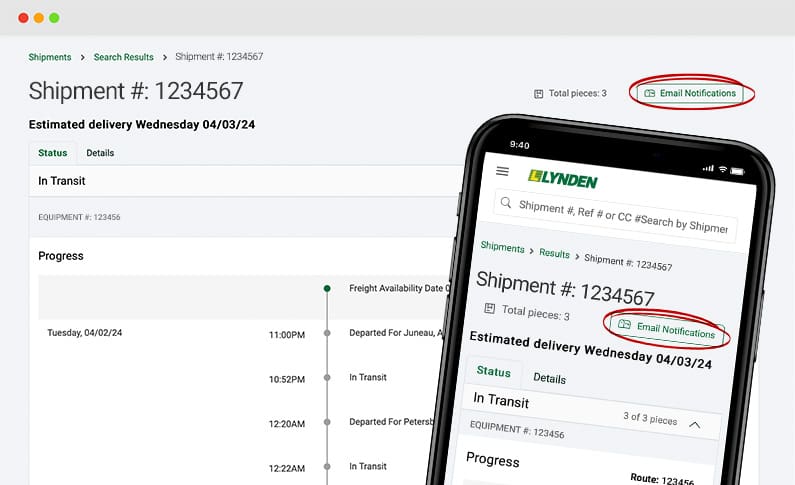 Check out our other
Online Tools
View the shipment details you want with customizable reporting that can be downloaded or sent via email.
Receive all your invoices via email, eliminating piles of paper invoices and saving time.
Visit our Online Tools Help Center for tutorials on Shipment Updates