Need help? Our experts are ready to find the solution you need.
Seafood Shipping and Logistics
From sea to serve, Lynden offers total seafood shipping and logistics support to the industry. Our Cool Chain logistics service manages the seafood supply chain from start to finish. Whether you're shipping Copper River Salmon to Seattle or King Crab to Bangkok, we can pick it up where it's caught or harvested and deliver it to where it's consumed. We have been serving Alaska, the world's seafood hub, for decades, bringing its bounty to the world's restaurants, markets and dinner tables.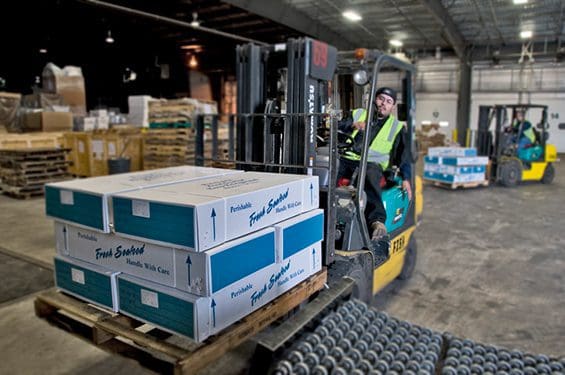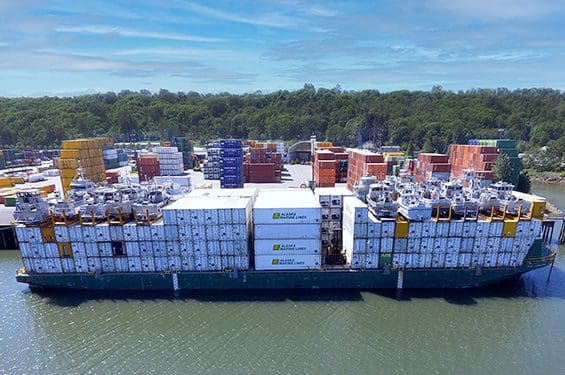 With multi-mode air, land and sea transportation options, we move your catch fresh and keep it that way with temperature-controlled equipment and a cold storage facility in Anchorage. We can package it, refrigerate and store it, or send it on its way via air, land or sea to markets in the U.S. or worldwide.
We accommodate the needs of fishermen, processors and restaurants by transporting freshly caught seafood by barge and ferry to Seattle, by air to Asia and other international locations, or by truck to locations in Alaska or the Lower 48. As your handling agent and partner, we can also provide inventory management and billing. Trust Lynden to handle your perishable seafood with care.
Lynden's online tools, like our free EZ Commerce system, give you the power to control information about your shipments, projects and business.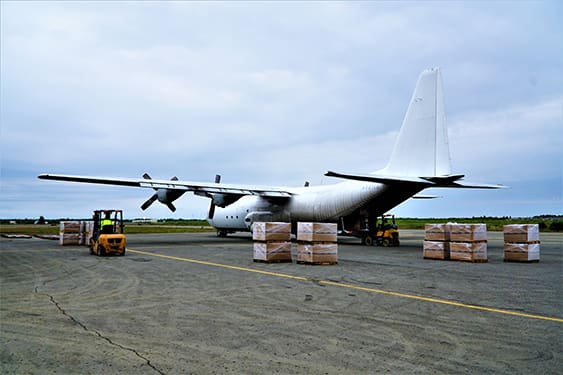 The type of seafood will determine the best mode of transportation:
Fresh – Quality begins to diminish the moment it's caught. Shipments should move via air freight or refrigerated truck.
Frozen – Requires temperature management throughout (like fresh) and can move via barge/ocean transportation.
Canned – Heavy and dense, so ocean/barge are the most cost-effective modes of transportation.
There are no restrictions on weights. Shipments might not be transported in the same container or plane, but the carrier must be able to use all resources, including outside equipment if needed, to keep your shipments flying on the same day.
Yes. Look for a seafood and shipping logistics provider who offers a variety of transportation mode options and make sure they can help with export paperwork, including health certificates and customs clearance.
We have the
equipment
experience
solutions
for your freight needs!
Submit a request to receive a personalized quote from one of our freight professionals.
Complete our form to schedule a shipment. Include your quote number if you have one.