Need help? Our experts are ready to find the solution you need.
Lynden provides smooth sailing for all your ocean shipping needs. We are an experienced ocean forwarder that can deliver ocean freight from the mainland to offshore markets of Alaska, Hawaii, Guam, Puerto Rico or anywhere in the world. Our long-standing relationships with ocean carriers allow us to negotiate competitive rates for our customers and frequent sailings to and from major ports of call.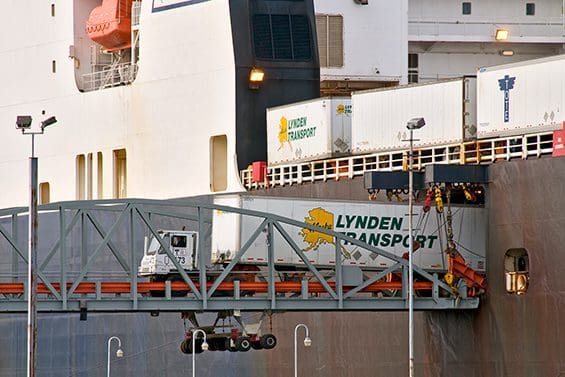 Weekly sailing schedules with ship and barge options for FCL, LCL, dry or bulk-liquid shipments and oversized, heavy freight allow customers to customize logistics solutions. Lynden trucks can also carry LTL cargo on motor-water-motor routes using steamships, barges and the Alaska ferry system.
Our barge service serves the entire state of Alaska, with regularly scheduled sailings from Seattle to Southeast and Central Alaska, and seasonal service to Western and Arctic Alaska. 
We also provide bi-weekly barge service between Seattle and Hawaii, and offer charter barge service on request. Our shallow-draft equipment supports the construction of docks, roads and airstrips in the most remote and difficult-to-reach Alaska communities.
Lynden's online tools, like our free EZ Commerce system, give you the power to control information about your shipments, projects and business.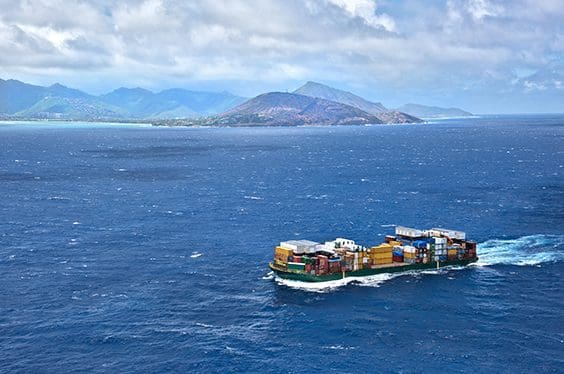 A cargo ship or freighter is a merchant ship that carries cargo, goods and materials from one port to another. Thousands of cargo carriers sail the world's seas and oceans each year handling the bulk of international trade. Barges carrying cargo are typically flat-bottomed and pulled by a tug or moved by pusher boats.
Yes. But the trade-off is slower transit times.
Yes, over 90 percent of the world's dry cargo is moved by ocean containers, and it is the best method to move large quantities of cargo.
Cargo can be source-loaded into ocean containers at the manufacturing site and then moved intact to final door destinations. This maximizes the efficiency of containerized transportation while also minimizing damage risk by eliminating unnecessary handling.
Depending upon the quantity of cargo being shipped it is almost always better to move cargo as a full-container load (FCL) rather than less-than-container load (LCL) when shipping international ocean cargo. FCL cargo moves faster than LCL and is less exposed to handling and delays along the route.
We have the
equipment
experience
solutions
for your freight needs!
Submit a request to receive a personalized quote from one of our freight professionals.
Complete our form to schedule a shipment. Include your quote number if you have one.