With Lynden's EZ Invoicing, getting your invoices and other documentation has never been easier. This convenient and flexible solution allows you to receive all your invoices via email, eliminating piles of paper invoices. The transition is seamless and setup is quick.
How does EZ Invoicing work?

Once your invoices are finalized, you will receive an email from us. The email will have an attachment containing the invoices billed to your company. Open the attachment to view, print, or save them.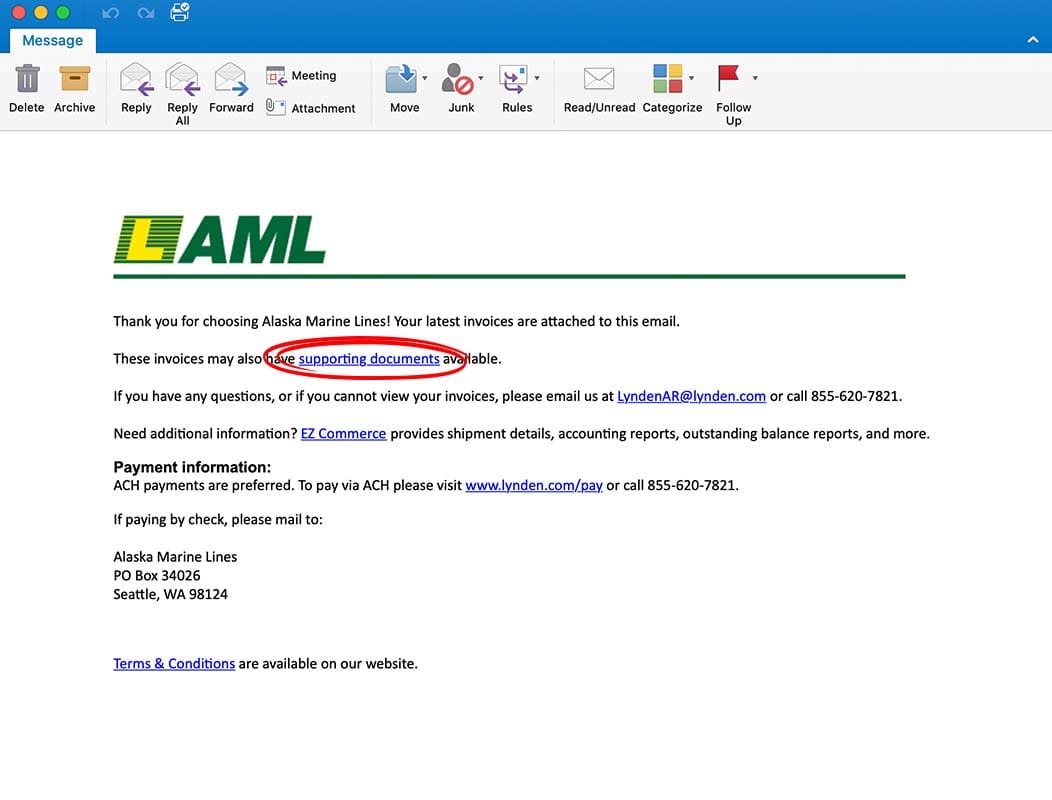 If you wish to see the scanned shipping documents relating to the invoices, such as bill of lading or proof of delivery receipts, you can access them by using the link contained in the email that says "supporting documents." You'll be asked to enter your EZ Commerce username and password.
If you are an existing customer and would like to get EZ Invoicing added to your account, please contact us.
Don't have an EZ Commerce account?
Check out our other
Online Tools
View the shipment details you want with customizable account reporting that can be downloaded or sent via email.
A free online shipping, billing
and documentation system that makes doing business with us easier!
Visit our Online Tools Help Center for tutorials on EZ Invoicing