Need help? Our experts are ready to find the solution you need.
Hazmat and Dangerous Goods Transportation
Hazardous and dangerous goods transportation is highly regulated and complex. Handling and shipping hazmat liquids and solids requires experience and knowledge. At Lynden, we provide both along with safe, state-of-the-art equipment you can depend on. We routinely handle shipments of all types of hazardous cargo including flammable materials, petroleum, dry ice and propane.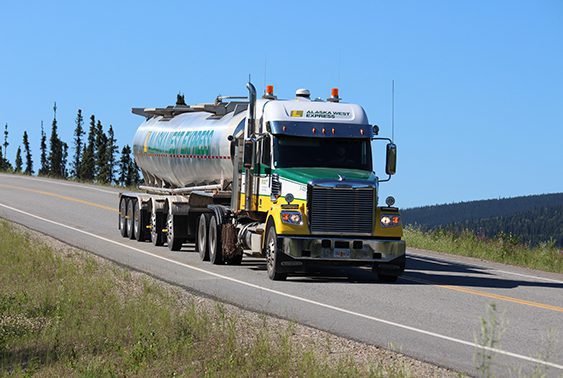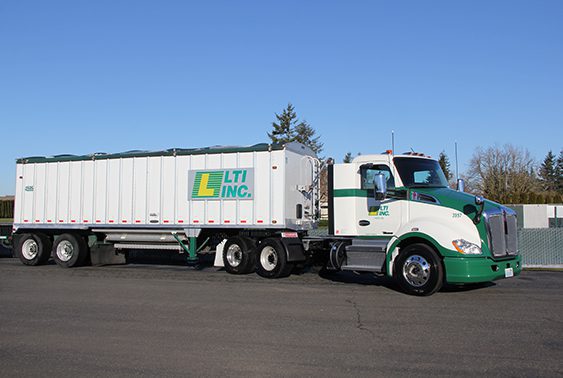 We are certified by the Environmental Protection Agency (EPA) as a waste transporter, capable of moving contaminated soils, oily waste and toxic Polychlorinated Biphenyls (PCB). Lynden is also registered with the Washington Department of Ecology to transport industrial waste materials, and we have been recognized for our sustainable practices and fuel-efficient fleets.
We pride ourselves on keeping abreast of the latest rules, regulations and methods of dangerous goods transportation, and we maintain a team of trained and skilled personnel in hazardous spill and incident response. We even have a training center in Fairbanks that provides training to individuals, businesses and government employees from all over Alaska and the Lower 48.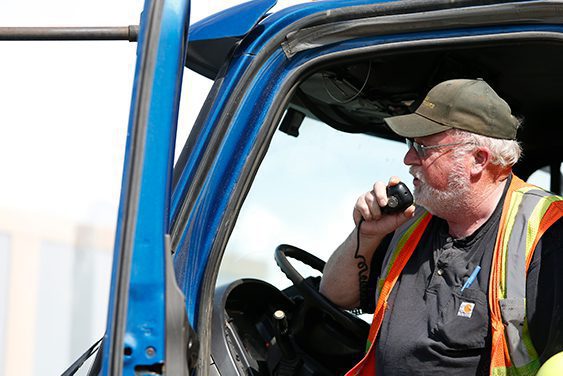 Our drivers are committed to safety and protecting the public and environment with every load hauled. Our innovative equipment and accident-prevention training ensures this while we're moving your materials to their destination.
Lynden's online tools, like our free EZ Commerce system, give you the power to control information about your shipments, projects and business.
Hazardous substances are classified on the basis of their potential health effects, whether acute (immediate) or chronic (long-term). Dangerous goods are classified on the basis of immediate physical or chemical effects, such as fire, explosion, corrosion and poisoning.
Yes. It is imperative that you select a transportation and logistics partner that understands these types of moves and knows how to handle hazardous and dangerous goods shipments. 
There are different procedures for receiving and handling hazardous materials. All hazardous and dangerous goods must move with the Dangerous Goods declaration which is a document that informs the carrier of a hazardous commodity that requires special handling when loading or stowing in an aircraft or an ocean container. Companies that ship dangerous goods and hazardous materials are required by law to ensure that everyone that handles, packs and transports those goods receives appropriate training.
Additionally, they can help manage your cargo and provide the necessary knowledge needed for various documentation such as the Dangerous Goods Certificate or Material Safety Data Sheet (MSDS).
The best place is on the U. S. Department of Transportation website. The Pipeline and Hazardous Materials Safety Administration (PHMSA) is responsible for regulating and ensuring the safe and secure movement of hazardous materials to industry and consumers by all modes of transportation, including pipelines.
Look for a transportation and logistics partner, like Lynden, who has experience moving hazardous and dangerous goods. They can serve as an excellent resource to ensure your goods are properly marked and documents are correct.
We have the
equipment
experience
solutions
for your freight needs!
Submit a request to receive a personalized quote from one of our freight professionals.
Complete our form to schedule a shipment. Include your quote number if you have one.