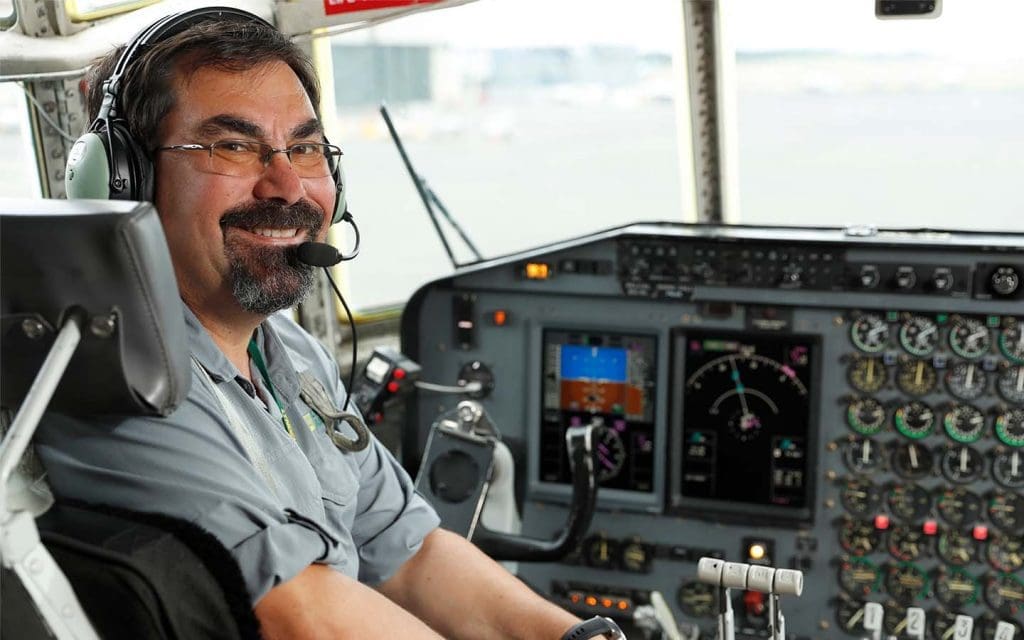 Making a Difference Across Alaska and Around the World
At Lynden Air Cargo, we know what we carry is so much more than freight. With every mission we are supplying communities, supporting livelihoods, keeping projects on track, and moving the world's most vital industries forward. We go to the hard-to-reach places, transport some of the most challenging loads, and achieve what seems to be the impossible – all in a day's work.
It is rare in aviation to be able to do what we do. At Lynden, we refer to our employees as Everyday Heroes, and we mean it – skilled and talented professionals doing Important work and harnessing the grit and expertise needed to get the job done. But at Lynden Air Cargo our Everyday Heroes don't wear capes – we fly on the wings of a Hercules, and we invite you to join us as we work together to accomplish the extraordinary and impactful.
Big Plane, Bigger Adventure
Lynden Air Cargo provides service to every continent in the world, with unique cargo moves and successful missions offering a level of adventure few other airlines can provide. As the largest and one of the only operators of Hercules aircraft in the world, Lynden Air Cargo maintains a unique set of services that takes us to places many will never have the opportunity to experience in their lifetime. From Alaska's remote wilderness to the ice-encased expanses of Antarctica; from the far reaches of Africa to the untamed airstrips of Papua New Guinea – we go there, we get it done, and we love what we do.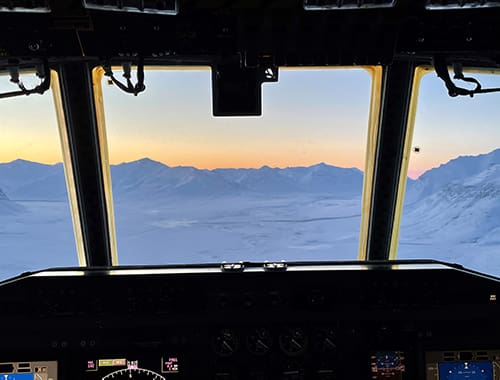 Fly from Anchorage to Anywhere
Lynden Air Cargo is on a short list of operators that has served all seven continents. Use the interactive map to view the locations we've flown to.
Lynden is proud to offer one of the most competitive and robust company benefit packages in the industry, including:
Profit share/bonus pay program
Flexible Spending Accounts (FSA)
Scholarship program for dependents
Employee tuition assistance
Special consideration for veterans
401(k) retirement plan with employer match
Medical, dental and vision
Paid time off, extended leave and holidays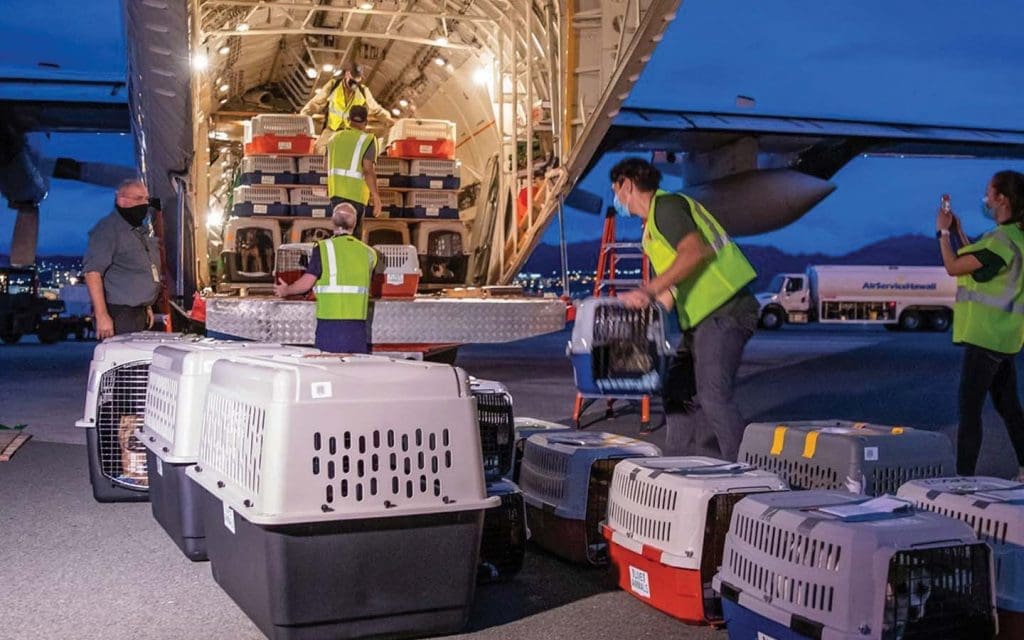 Work that Makes an Impact
Lynden Air Cargo uses its unique fleet of Hercules aircraft for global assistance whenever and wherever needed. We work with FEMA, the Red Cross and the World Food Programme to bring emergency supplies to disaster-ravaged countries, provide vaccines to hard to reach locations, and even deliver portable medical clinics to remote areas. Our equipment can be used for unique requests such as transporting endangered bison to Alaska for a wildlife conservation project, or even delivering a personalized birthday gift to a deserving child in a tiny village.
We donate the transportation of recyclables, portable schools and shelter animals, and have even carried an 18-ton locomotive to a museum. The Alaska governor honored us with a North Star Award for our long history of assisting in relief and environmental emergencies. Lynden's ethics and values guide us to engage with the people around us and to seek opportunities to improve their lives and their communities. Everyone at Lynden Air Cargo, from flight crews to flight schedulers, consider the ways we can use our Hercules aircraft and speed to improve the lives of others.
At Lynden, we know our people are key to success, and each member of our team is instrumental in our commitment to be the very best in our business. We also understand how important it is for our employees to find the right balance between work and play. That's why we offer outstanding benefits for peace of mind; competitive pay to ensure you have the resources you need; and ample time off to recharge and balance your life your way. Most of our employees have been with us for decades and consider their co-workers family.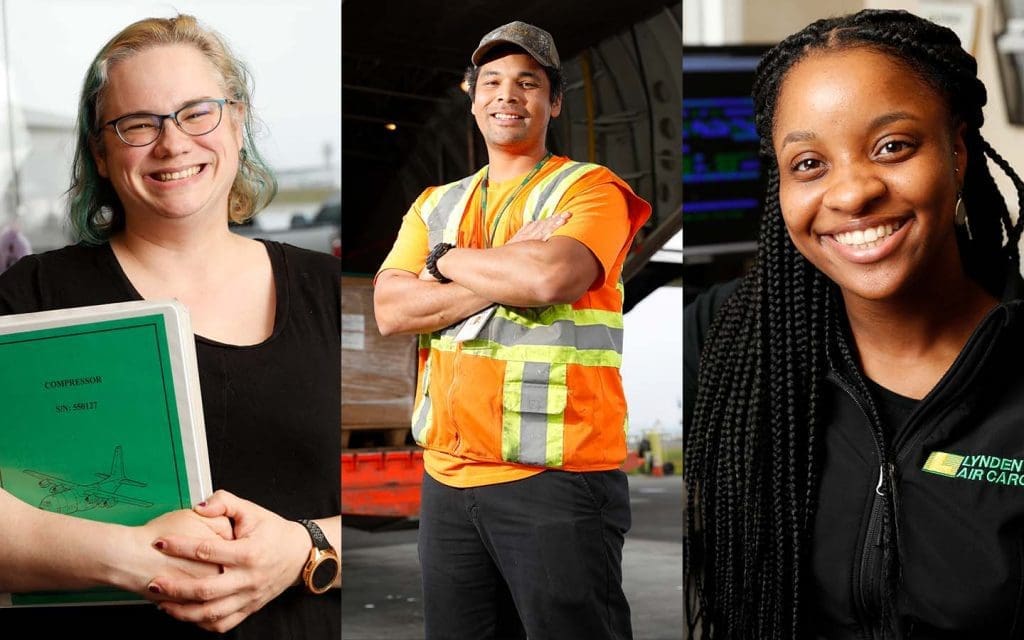 Lynden Air Cargo is not only an airline; it's part of a diversified family of transportation and logistics companies offering strength, depth, and stability. Lynden Air Cargo has been around since 1996, but the Lynden family of companies has been keeping freight moving with care, commitment, and innovation since 1906.
Lynden is proud to employ those who have served our country in the armed forces. If you are a pilot, flight crew member, or mechanic with experience on C-130s, turboprop aircraft, or aircraft with multiple engines, or two or more crew cockpits, we have opportunities for you at Lynden Air Cargo. A large portion of our employees are former military pilots, captains and flight crew, and we are recognized by the Alaska Department of the American Legion for the number of Alaska veterans we hire.
We welcome your unique skills and knowledge and provide an array of options for you to work close to home or somewhere new. Whether you are currently transitioning out, or an experienced veteran, we thank you for your service and invite you to start a new chapter by joining the Lynden Air Cargo team.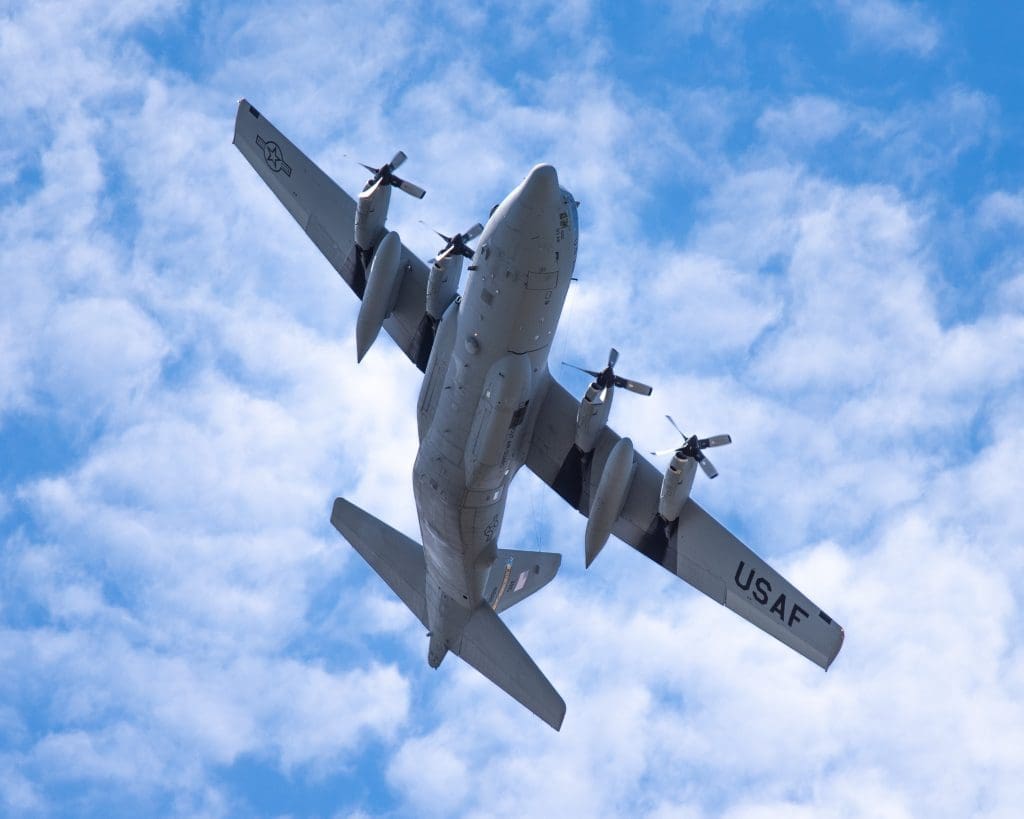 What Lynden Air Cargo Does Every Day
Frequently Asked Questions