Need help? Our experts are ready to find the solution you need.
Year-round scheduled service
Our Hawaii division, Aloha Marine Lines, has been serving customers with Aloha for almost three decades. Our fleet of barges safely transport break-bulk and containerized cargo destined for communities in Hawaii, giving customers an economical alternative to ship service.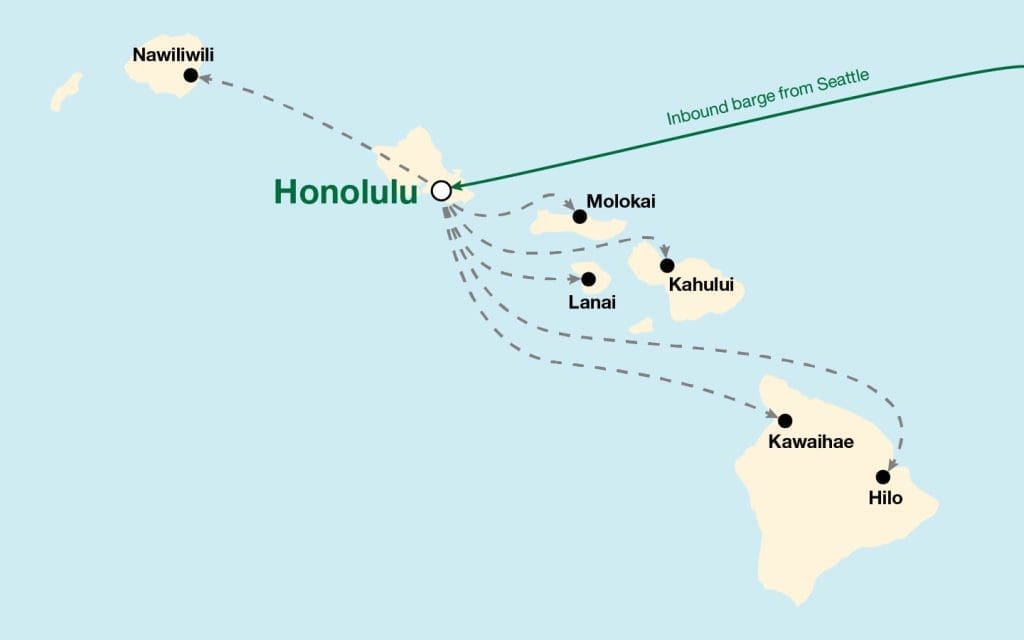 We maintain a regular bi-weekly sailing schedule to and from Honolulu, departing Seattle every other Friday and docking at our terminal complex in Honolulu 12 to 14 days later. The neighboring islands of Kauai, Maui, Hawaii, Molokai, and Lanai are served via connecting inter-island barge.
We understand the importance of dependable transportation services to and from the islands. You can depend on us to move everything from construction supplies and building materials to heavy equipment, vehicles, and commercial and pleasure boats on our barge service to Hawaii. We also carry personal vehicles, bulk liquid fertilizers, caustic soda, and a variety of other goods for manufacturing and industrial customers.
Every shipment includes Lynden's free online EZ Commerce system for tracking, tracing and reporting as well as other helpful online tools.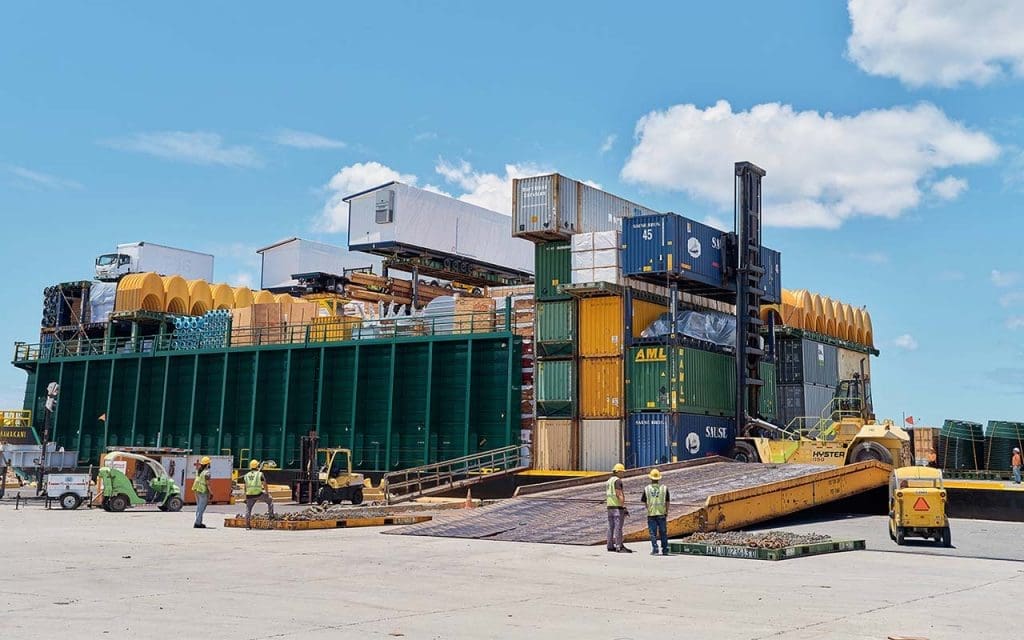 We're here to help! Contact our team for assistance at 800-426-3113 or cswakhi@lynden.com.
View our Sailing Schedules to locate voyage dates and cargo cutoff details for our barge service to Hawaii.
We ship vehicles to Hawaii year-round. Learn More »
We transport household goods in full containers only and you have the option to load your items into a container at our Service Center. Learn More »
We have the
equipment
experience
solutions
for your freight needs!
Submit a request to receive a personalized quote from one of our freight professionals.
Complete our form to book your shipment. Include your quote number if you have one.