Need help? Our experts are ready to find the solution you need.
Shipping a Vehicle to Alaska or Hawaii
Shipping your vehicle to and from Alaska or Hawaii is easy with Alaska Marine Lines. Our barge service is both reliable and economical, resulting in a great value for customers looking to transport their cars, pickups, or SUVs. Our experienced freight professionals will handle your vehicle safely and with the utmost care.
We offer regular service between Seattle and Southeast Alaska, Central Alaska, and Hawaii, as well as seasonal service to Western Alaska and locations in the Arctic region. Vehicles can also be shipped between Hawaii and Alaska.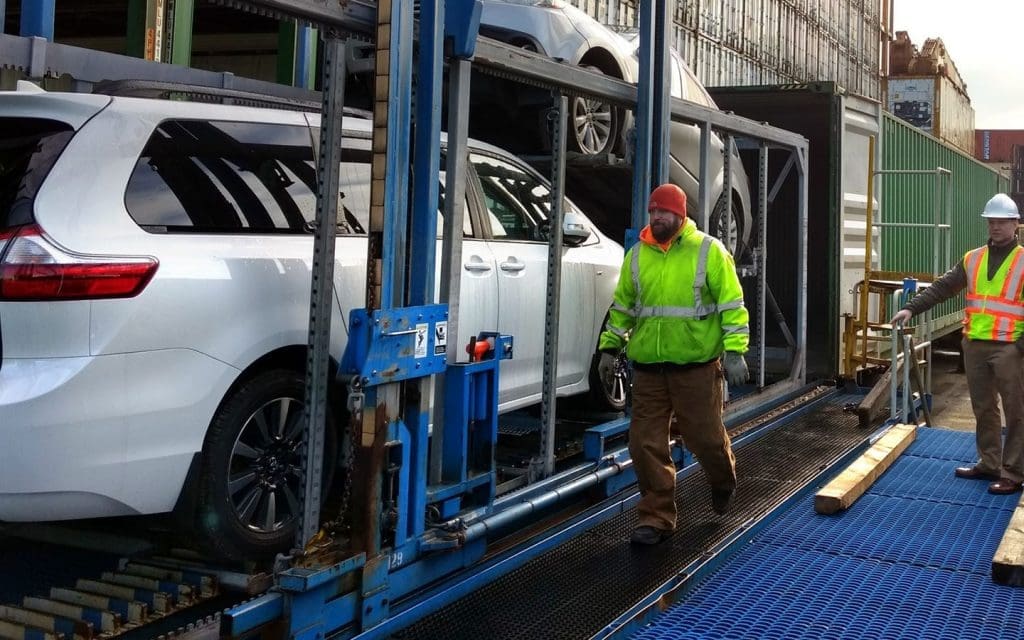 We provide transportation of your vehicle between our Service Centers only. View a list of our locations.
Rates are based on overall dimensions, including cargo racks, bike racks, mirrors, hitches, etc. Cargo racks must be enclosed and designed to be attached to the vehicle. Bike racks must be empty.
Customers shipping to Alaska – Personal effects are allowed in the vehicle, but are only accepted at a release valuation of $0.10 per pound. This means if the personal effects are damaged in transit, the maximum coverage offered is $0.10 per pound. The weight of the personal effects must be noted on the bill of lading for this coverage to apply.
Customers shipping to Hawaii – Only factory-installed equipment is allowed in the vehicle. Personal effects and all other non-factory installed equipment are prohibited from being loaded into the vehicle.
We do ship to other islands in Hawaii beyond O'ahu. For these locations, a copy of the vehicle registration, lien holder affidavit (if applicable), and driver's license must be provided.
We accept inoperable vehicles, but there is an additional charge at origin and destination for loading and off-loading.
The vehicle needs to be delivered to us with less than 1/4 tank of fuel.
Larger vehicles may travel on open platforms.
Exceptions may apply and will be provided at time of booking.
Follow these instructions for shipping your vehicle
We have the
equipment
experience
solutions
for your freight needs!
Submit a few details and obtain an online quote to ship your vehicle.
Complete our form to book your shipment. Include your quote number if you have one.