Need help? Our experts are ready to find the solution you need.
Southeast Alaska Barge Service
Year-round, twice-weekly service
Southeast Alaska has no land-route link with either the Lower 48 or the rest of Alaska. Virtually everything comes in by water, including on Alaska Marine Lines' barges. Alaska Marine Lines offers the convenience of twice-weekly barge service to Southeast Alaska. We are proud to provide reliable delivery to the communities of Juneau, Ketchikan, Petersburg, Sitka, Haines, Skagway, and Wrangell, as well as many others. Some say they can set their clocks by our timely barge arrivals.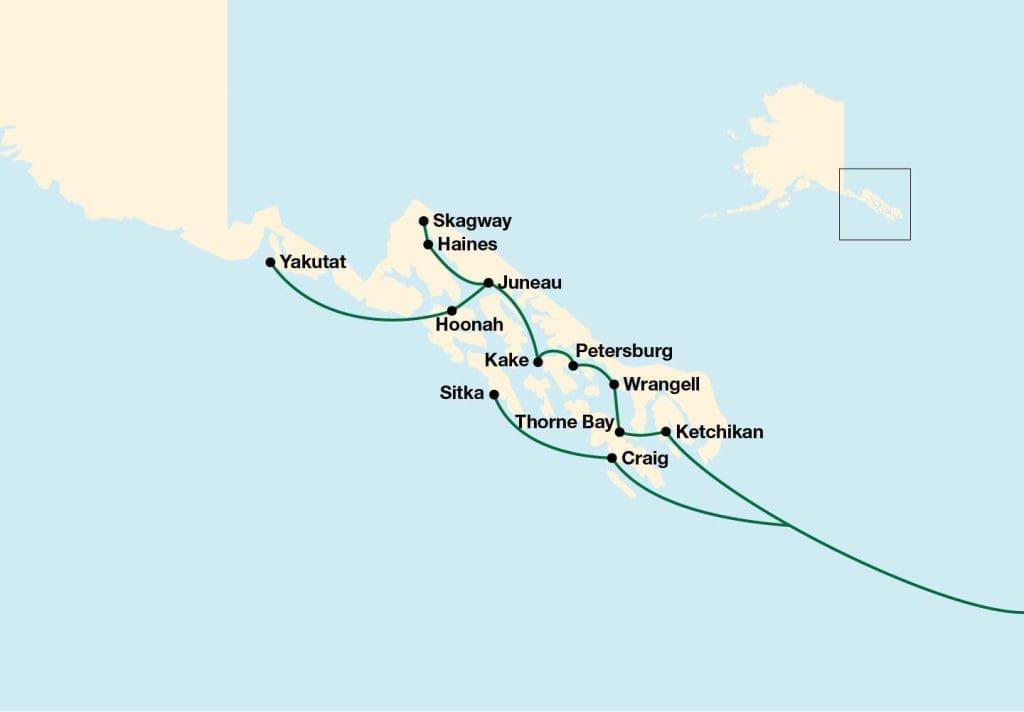 As a full-service marine transportation company, we move all types of cargo from necessities like groceries and cars to oversized machinery and other bulky materials for diverse projects in the mining, oil, and construction industries. Our fleet of equipment includes dry and refrigerated containers, all sizes of tugs and barges, and specialized pieces to accommodate the most complex cargo moves.
We believe in
giving back to the communities
where we do business. Alaska Marine Lines uses its equipment for good by delivering school buses to Alaska communities, potable drinking water in emergencies, and more. Our continuous barge sailings from Seattle to Southeast Alaska provide a dependable lifeline to residents and help keep businesses up and running, bringing essential supplies to our communities.
Please view our sailing schedule for location-specific dates and information. Every shipment includes Lynden's free online EZ Commerce system for tracking, tracing and reporting, as well as other helpful online tools.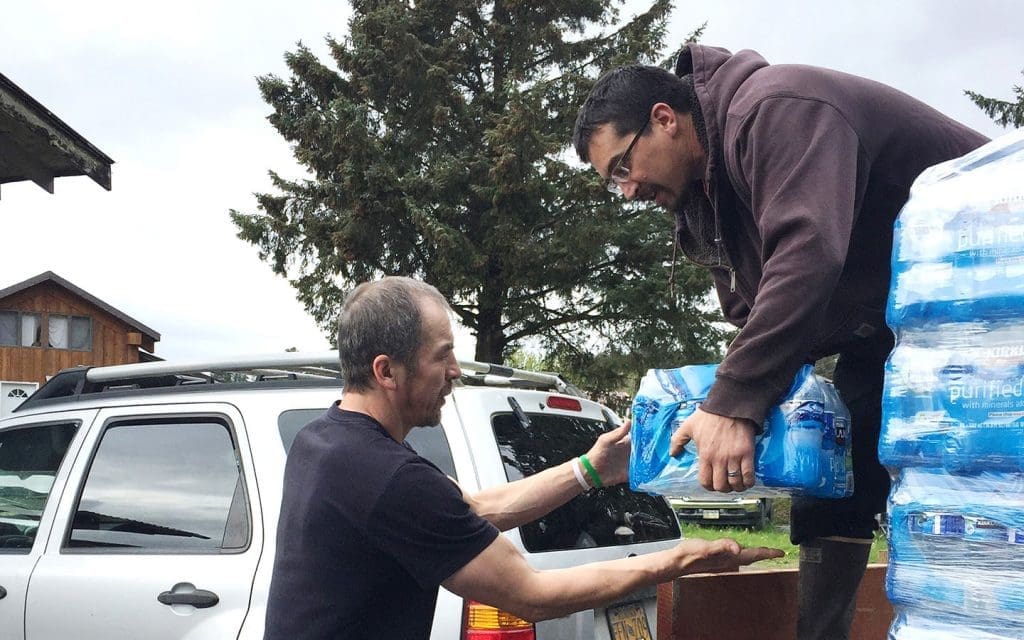 We're here to help! Contact us for assistance with your shipment.
Yes, we ship personal items including: ATVs, boats, household goods, motorcycles, trailers, UTVs, and vehicles. Learn more about shipping these items and request a quote. Learn More »
We have the
equipment
experience
solutions
for your freight needs!
Submit a request to receive a personalized quote from one of our freight professionals.
Complete our form to book your shipment. Include your quote number if you have one.