General Packaging Guidelines
We want your freight to arrive at destination in the same condition that it was loaded onto our barges.
The following instructions will help you prepare, package, and protect your goods for a safe journey.
Less than Container Load (LCL) freight travels via barge over open ocean and should be packaged to withstand the rigors of ocean movement.
Totes and pallets may be offered to help move your shipment by a forklift. AML does not build or wrap pallets.
Boxes or crates should be sufficiently wrapped, and items such as kayaks must be protected with cardboard supports and bubble-wrap.
Glass must be properly secured in A-frame crates.
Granite and other stone slabs must be crated.
Dents or tears in your packaging may indicate concealed damage. AML is not responsible for concealed damages.
If freight arrives insufficiently packaged, we will make every attempt to flag it and make it known that the shipment moves at the shipper's risk. AML does not assume liability.
Shippers are responsible for providing proper documentation, including the Bill of Lading, for hazardous shipments, and advising AML in writing of any special handling.
Engines must be drained of all fluids and fully crated with no protrusions from the crate or box.
View our Freight Preparation and Handling Guidelines for shipments to Western Alaska locations.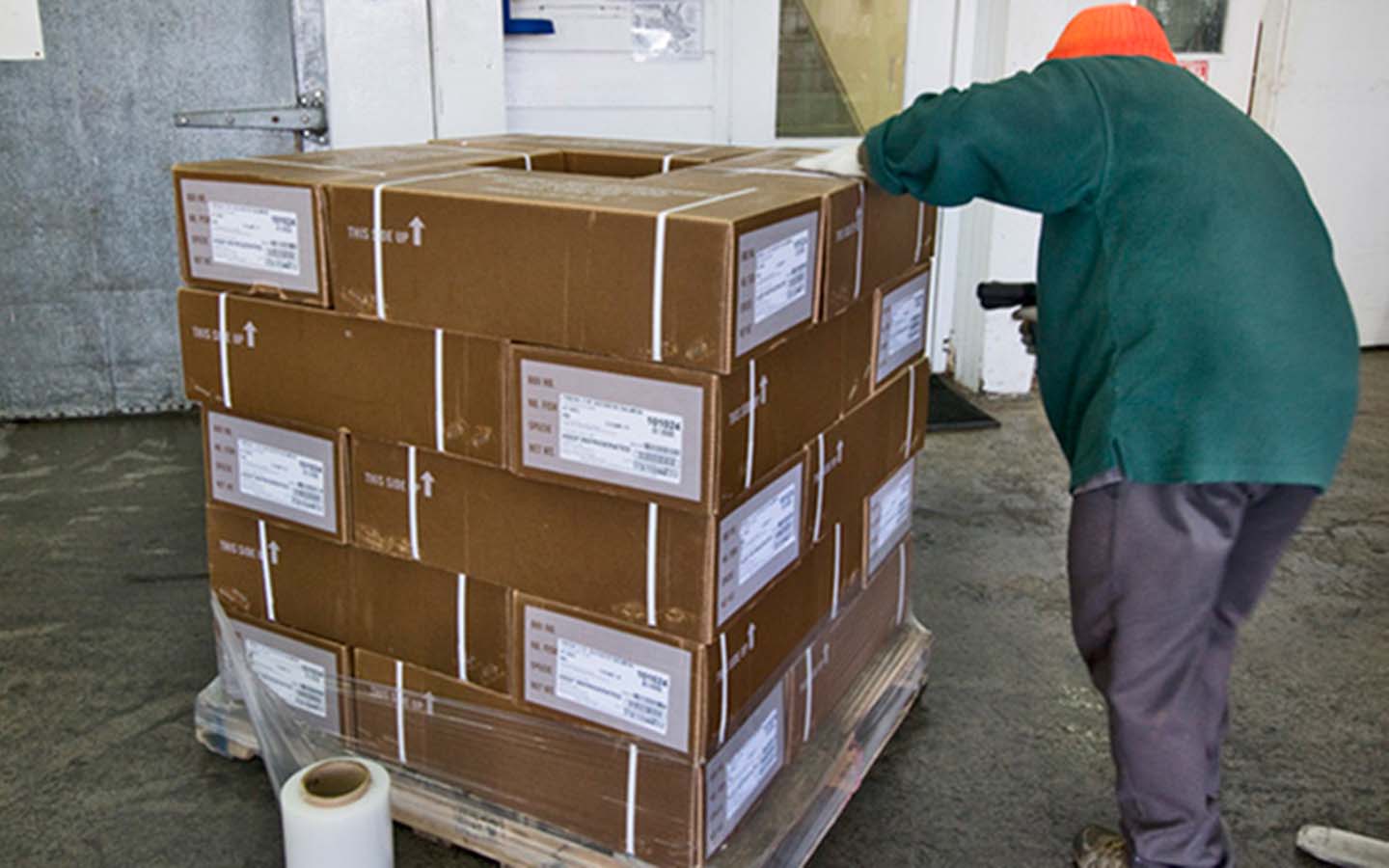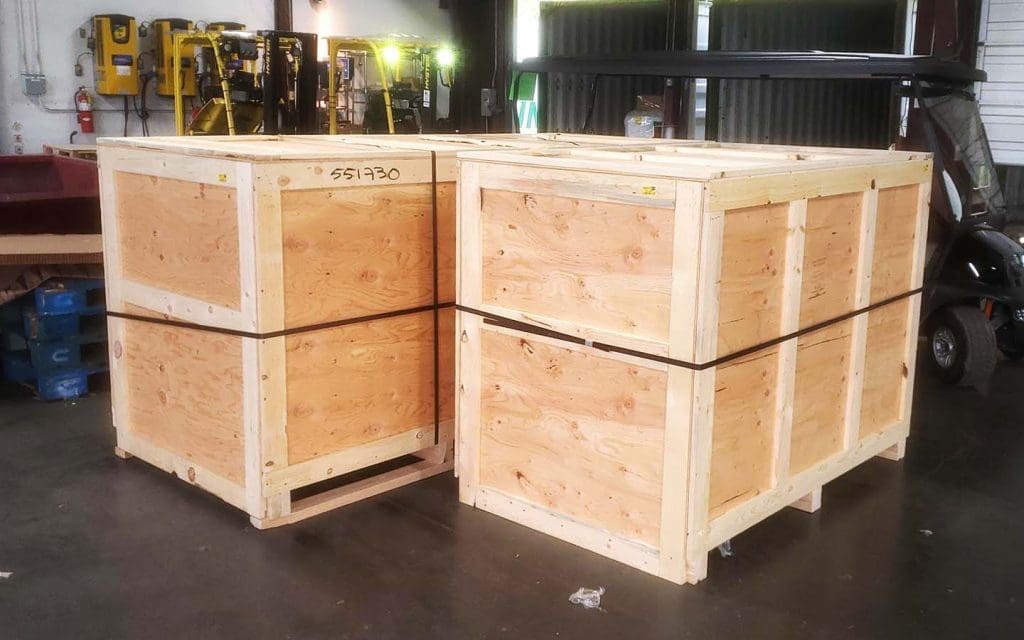 As the shipper, you must agree, or warrant, that the goods you are entrusting to us at the period of Extended Liability are properly marked, packed, packaged, shored, and stowed on or within the trailer, tank, platform, rack, pallet, or other item used, sufficient to withstand the usual hazards of an ocean voyage on the open deck of the barge. In the event that a shipper breaches this warranty, the "Extended Liability" shall not apply to the loss of or damage to the goods, howsoever caused, even where caused by or contributed to by Alaska Marine Lines.
Alaska Marine Lines is not required to accept, and will not knowingly accept, goods which are insufficiently packaged to withstand the normal rigors of waterborne transportation. If we can't tell that the packaging is insufficient and move the goods, we are not liable for loss or damage. If we notify the shipper that the goods are insufficiently packaged to withstand the voyage and the shipper asks us to transport the freight anyway, we are not liable for loss or damage.
In some cases, Alaska Marine Lines may be required to stow and secure a shipper's goods within trailers, containers, platforms, or railcars. This does not relieve the shipper of proper packaging. All goods should be able to withstand waterborne transportation in addition to being stacked in multi tiers, to be secured via metal banding, to withstand dunnage on top and bottom without damage and the elements of sea spray, rain, snow, ice and sun.