Need help? Our experts are ready to find the solution you need.
Central Alaska Barge Service
Year-round, weekly service
Alaska Marine Lines' barge service to Central Alaska transports thousands of tons of building materials, vehicles, supplies, and general cargo to support the thriving city of Anchorage and points beyond. Alaska's largest municipality is also a crucial transshipment point for "bush Alaska." Freight from Anchorage-area suppliers is consolidated here for the next leg of its journey to remote Western Alaskan ports.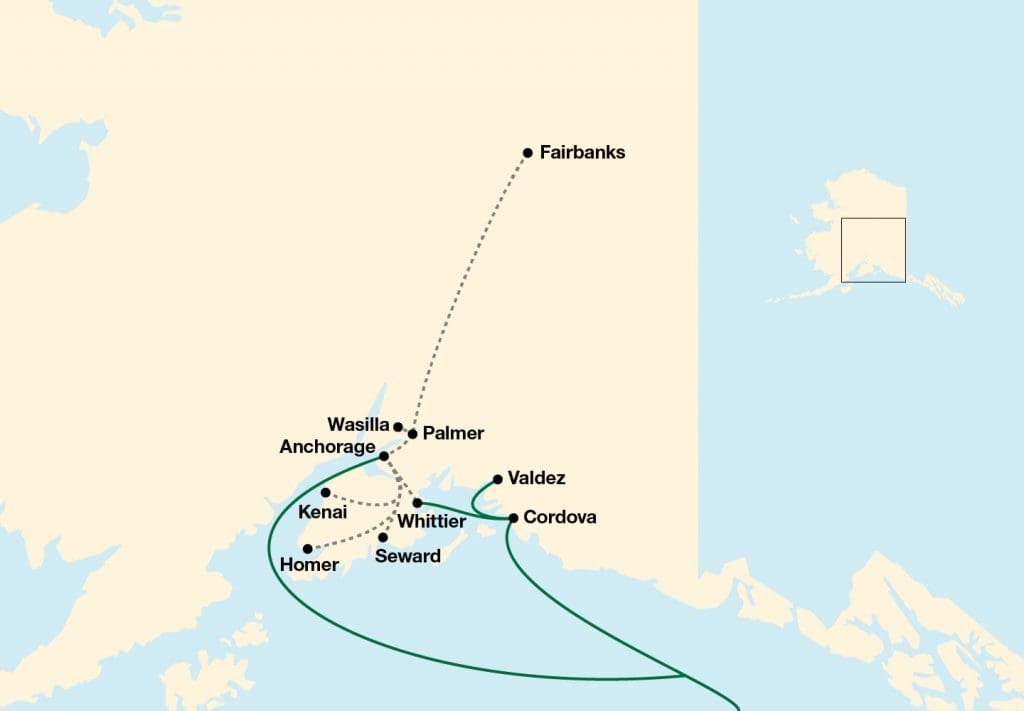 We can accommodate the most complex cargo moves with our fleet of diverse equipment including dry and refrigerated containers, all sizes of barges and tugs, and other specialized pieces. As a full-service marine transportation company, we move cargo from necessities like groceries and cars to oversized machinery and other bulky materials for projects in the mining, oil, and construction industries.
Our railbarge service provides regularly scheduled and weekly service between Seattle and Whittier. This service initially supported the Alaska Railroad's need for barge service to Central Alaska. We patented a barge rack system that allows rail cars to roll on and off while general cargo can be carried on racks and on the barge deck. Our railbarge service to Whittier includes this patented barge rack system that allows us to carry more rolling stock and container cargo per sailing.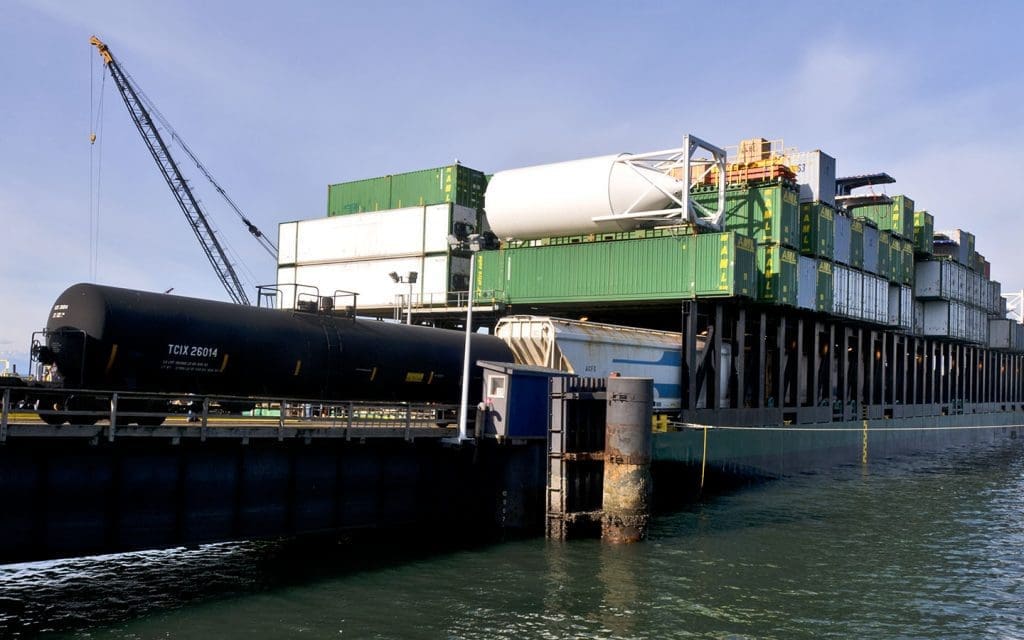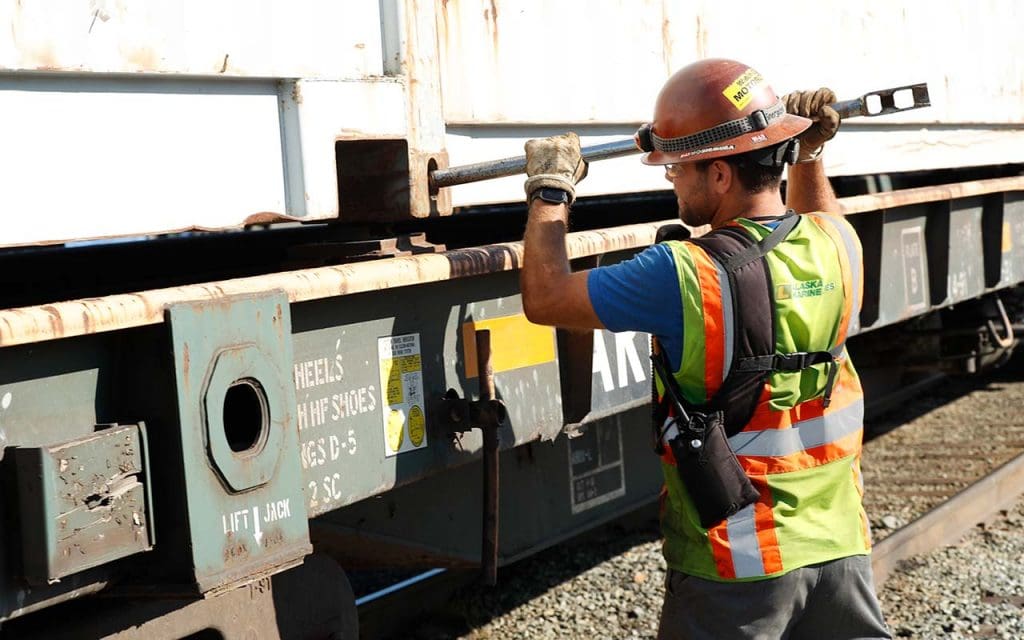 In addition to Whittier, Alaska Marine Lines offers the convenience of weekly barge service from Seattle to the Central Alaska cities of Anchorage, Cordova, Fairbanks, Kenai, Palmer, Seward, and Wasilla. We provide Full Container Load (FCL) service to points across Central Alaska, and Less than Container Load (LCL) service to Cordova. For LCL shipments to other locations in Central Alaska please contact Lynden Transport.
Every shipment includes Lynden's free online EZ Commerce system for tracking, tracing, and reporting, as well as other helpful online tools.
We're here to help! Contact us for assistance with your shipment.
We ship vehicles on our barge service to Central Alaska year-round. Visit our vehicle shipping page for more information. For smaller ATV, UTV, or motorcycle shipments to Central Alaska, please contact Lynden Transport.
We transport household goods in full containers only and you have the option to load your items into a container at our Service Center. View more information on shipping household goods with AML. If you have a shipment of household goods to Central Alaska that is less than container, please contact Lynden Transport.
We have the
equipment
experience
solutions
for your freight needs!
Submit a request to receive a personalized quote from one of our freight professionals.
Complete our form to book your shipment. Include your quote number if you have one.