Need help? Our experts are ready to find the solution you need.
Scheduled Service within Alaska
Lynden Air Cargo offers scheduled year-round service within Alaska, from Anchorage to Bethel, Emmonak, Kotzebue, Nome, and St. Mary's. Our intrastate air freighter service provides a variety of departure and arrival times for your convenience.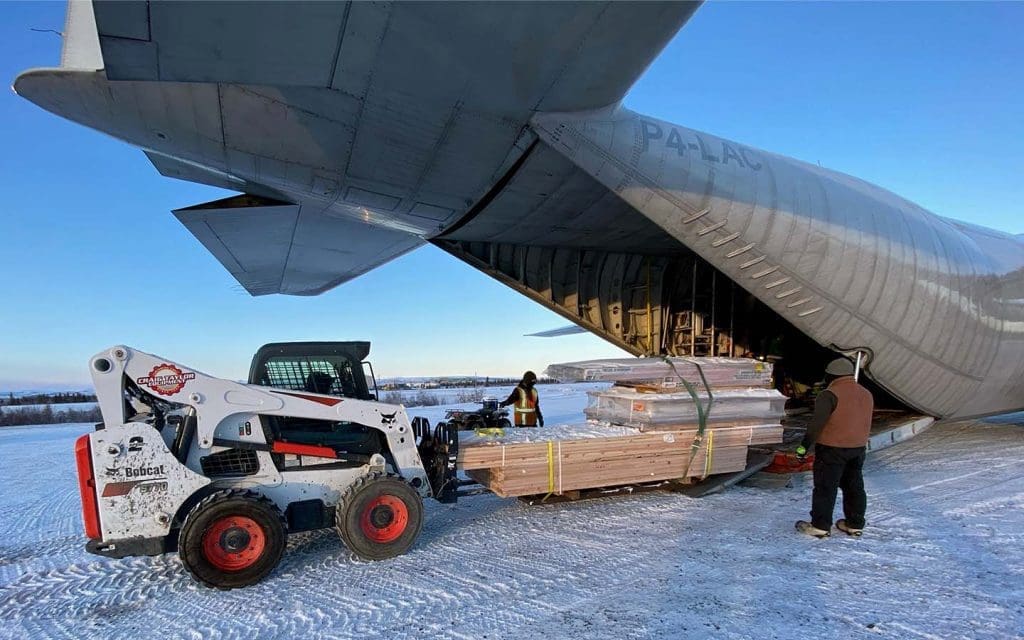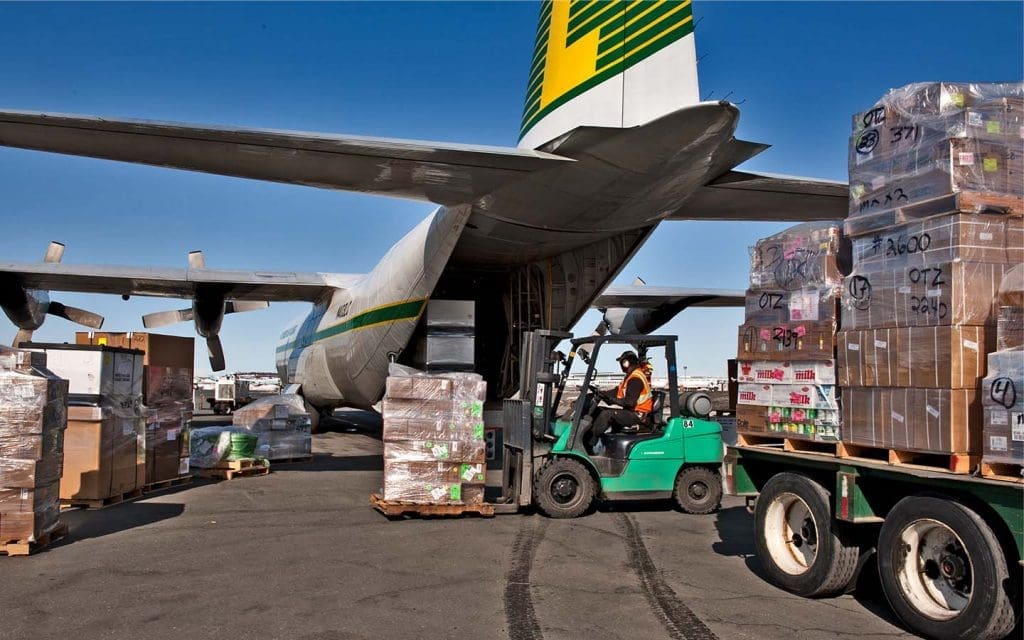 Our unique capabilities allow us to accommodate both oversize and outsize loads throughout Alaska. We have been delivering freight in Alaska for more than 50 years, and we know the challenges and terrain. We can arrange just the right flight to get your cargo delivered to practically any village or city in the state.
All services are subject to our Tariff Rules & Regulations.
Shipments are typically rated by chargeable weight, commodity type, or pallet position. Chargeable weight is determined based on the greater of the actual weight versus the dimensional weight. Commodity tariffs apply to specific types of oversize or unique freight. Large or oversize shipments may also be rated by the amount of space or number of positions the shipment requires for transport inside the aircraft. Request a quote for your shipment by using our online form, or contact us.
A fuel surcharge is designed to recover fuel costs associated with transportation. Fuel surcharges typically fluctuate. They are averaged over a four-week span, and are determined by the difference between the baseline cost and the current cost of fuel.
For scheduled air cargo service within Alaska, the shipping timeline depends on the level of service and destination. General shipping will take approximately 3-5 scheduled flights (typically 7-10 days) to arrive at the hub or mainline destination. Express shipping will take approximately 2-3 scheduled service flights (typically 3-5 days) to arrive at the hub, and priority shipping moves on the next available flight. Shipping schedules to downline or village destinations depend on the secondary carrier's schedule. All shipping timelines, whether to the mainline hubs or downline village destinations, are subject to a number of factors such as weather, equipment availability, and volumes, among others. View Lynden Air Cargo's schedules and routes throughout Alaska.
We have the
equipment
experience
solutions
for your freight needs!
Submit a request to receive a personalized quote from one of our freight professionals.
Need help or have questions? Please call or email our team for more information.