C-130/L-382 Hercules Aircraft Load Planner

* IMPORTANT: Size requirements for specific cargo may vary. Consult Lynden Air Cargo for exact dimensions.
Making the most of your cargo space is essential to keep your project costs down and your cargo safe in transit. Our helpful Load Planner allows you to plan and picture your freight as it will be loaded into the Hercules aircraft. Here are a few more facts about our Hercs to help you plan your load. When you're ready, give us a call. We'll take care of the rest!
Download the Hercules Load Planner guide for more details.
Hercules Aircraft Capabilities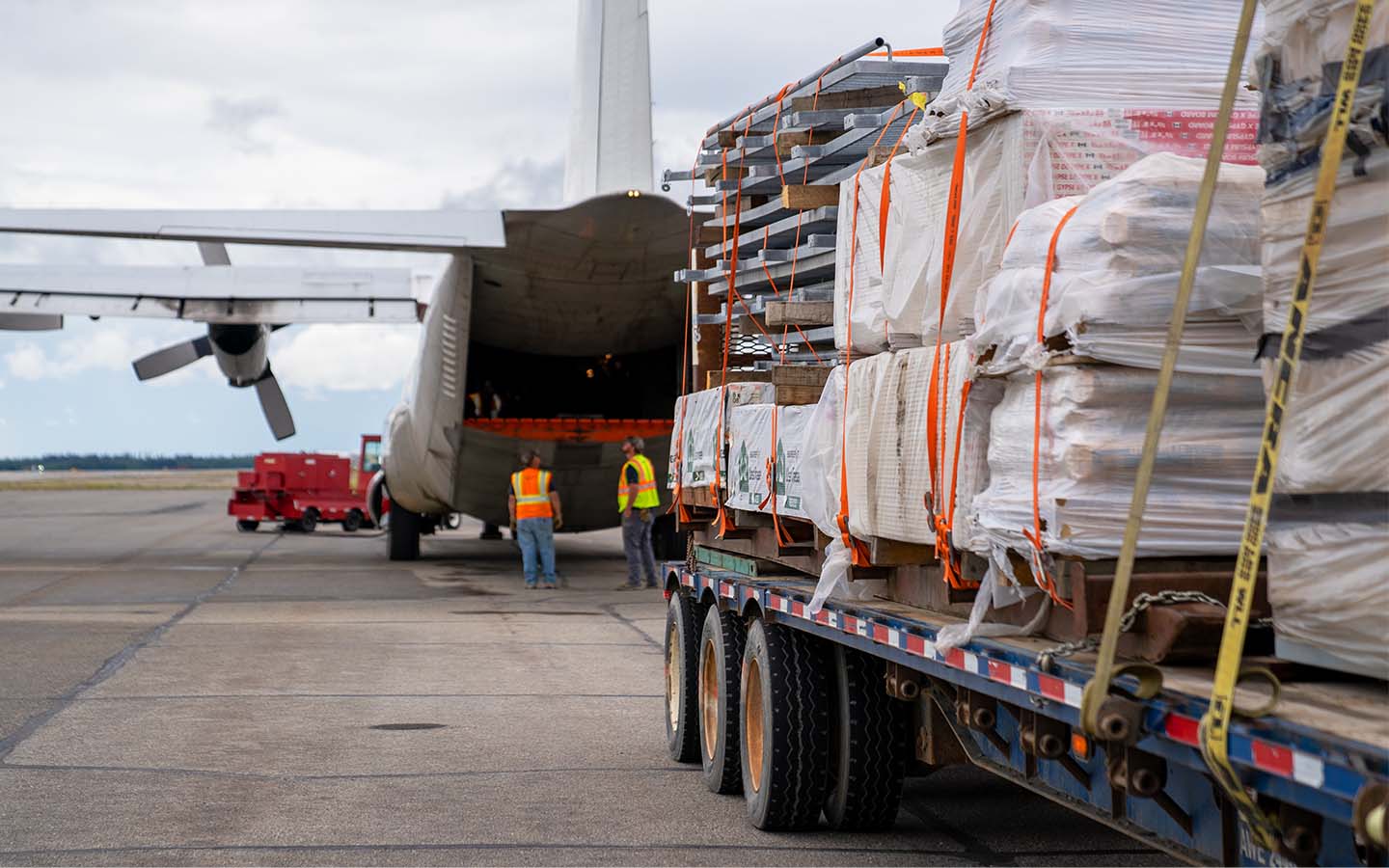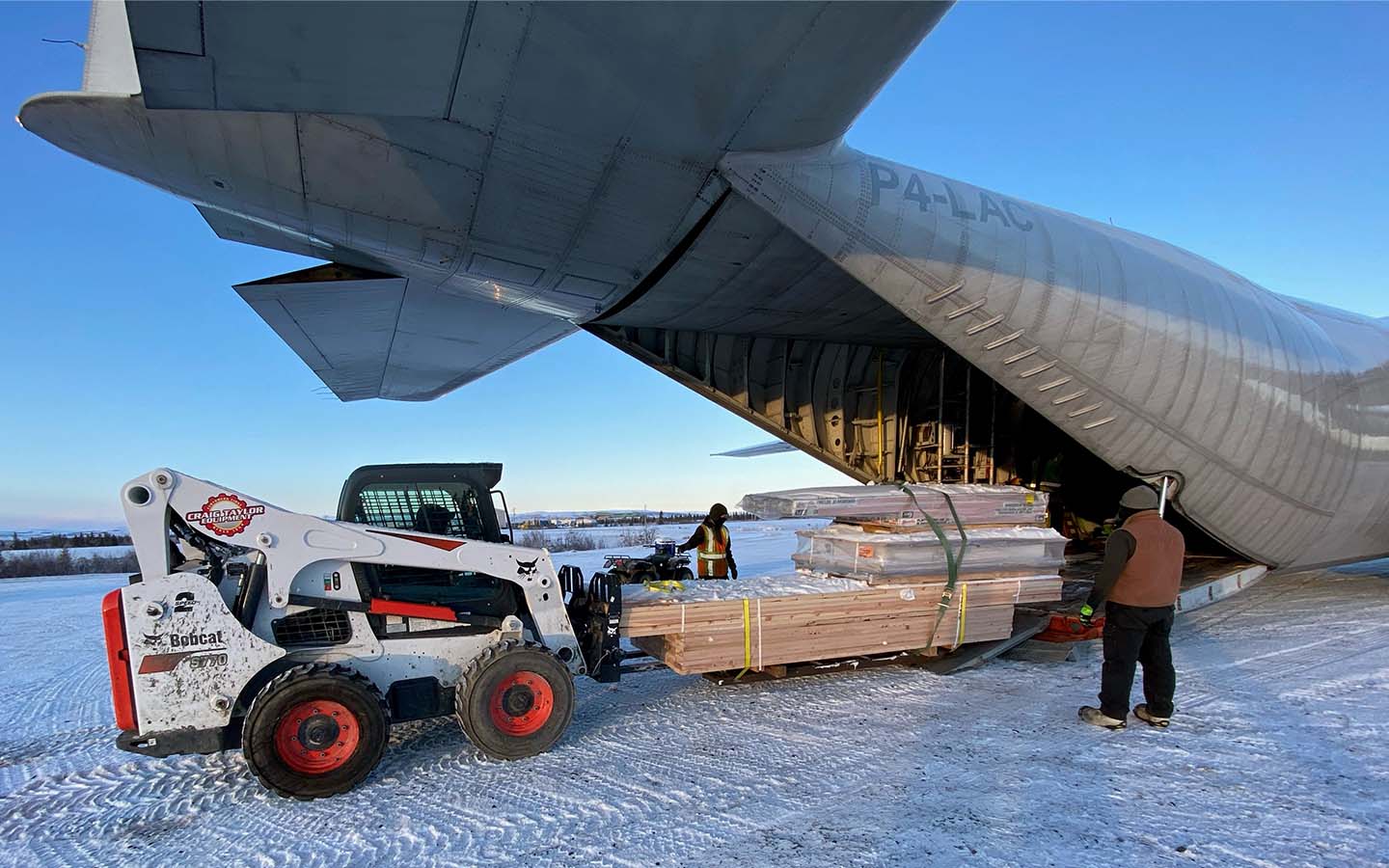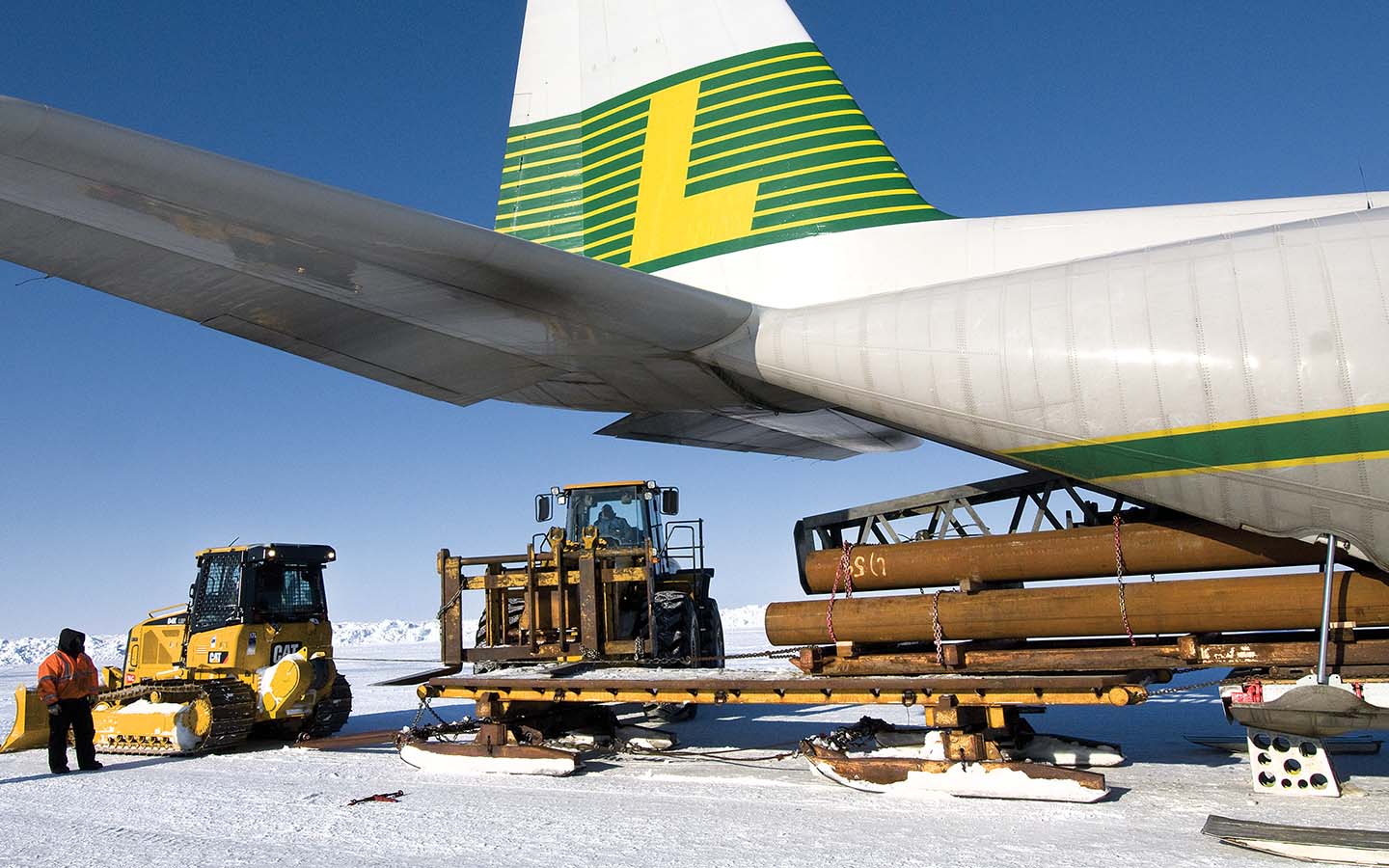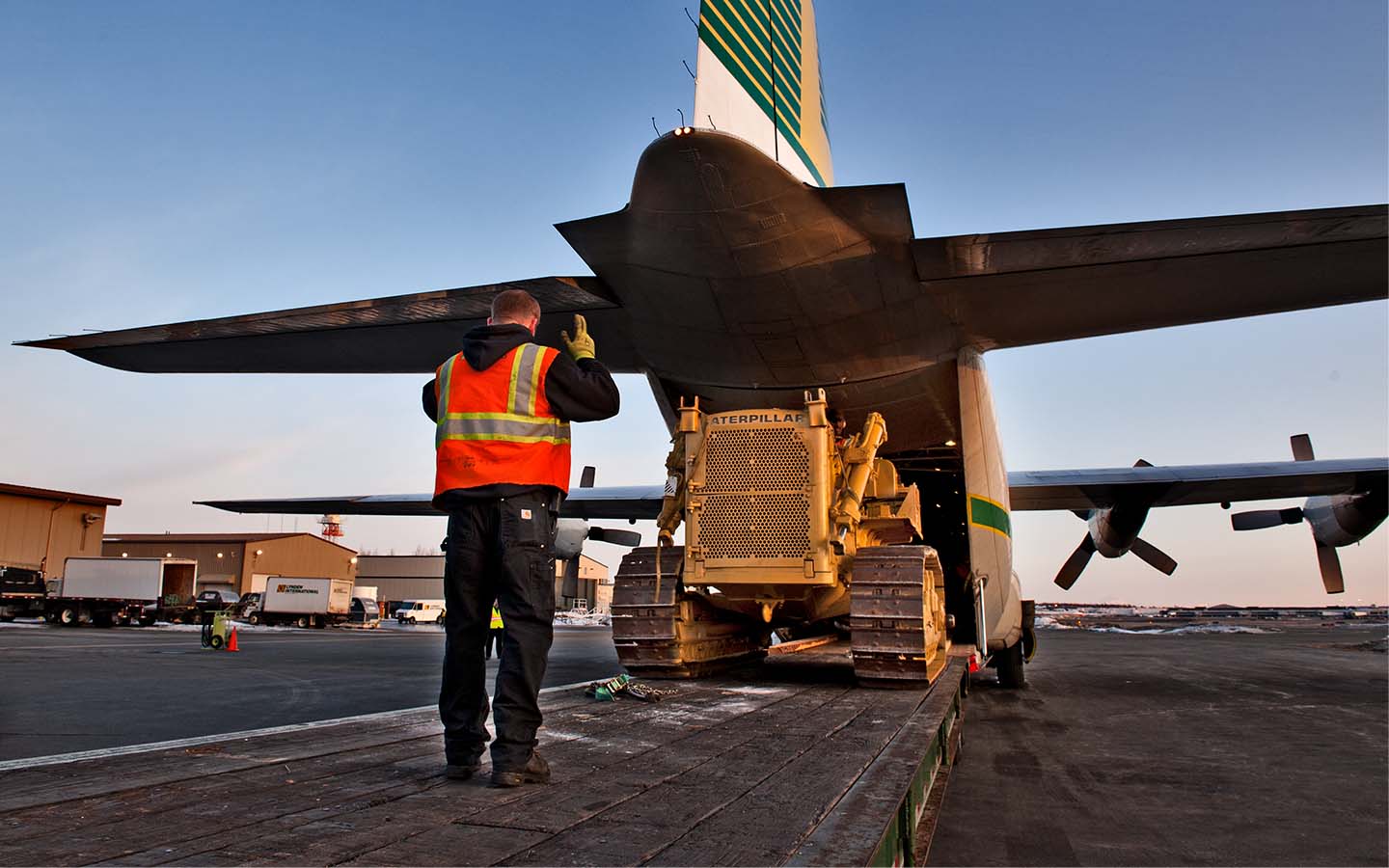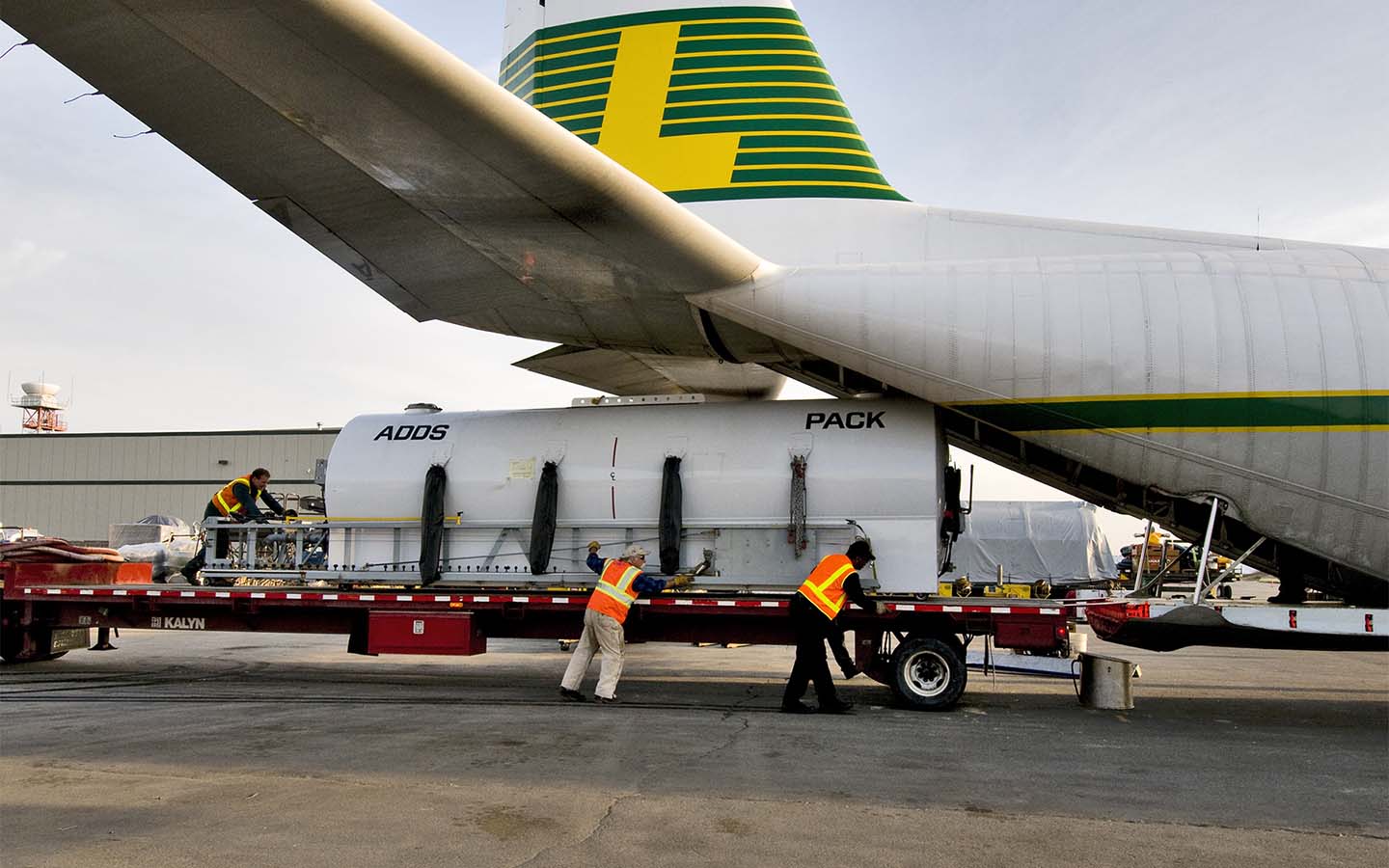 The L-382 Hercules is the most reliable, versatile and powerful aircraft available for hauling oversized loads to and from remote areas. Lynden Air Cargo pilots can deliver your supplies into the most isolated Bush locations without road access or runways carrying a payload of up to 48,000 pounds. The Hercules can handle a full-load or less-than-charter-sized load – whatever your unique project needs might be. Straight-in loading capabilities, an adjustable rear cargo ramp and a floor height at truck-bed level allows us to carry a variety of shapes and sizes.
Our Hercules have been used to move materials and supplies for some of the biggest construction, oil and mining projects in Alaska. We've got the process down. We provide simplified loading operations for quick turnarounds, direct loading from ground or truck, drive-on/drive-off vehicle loading, and we make the most of your cargo space by stacking full-height rectangular shaped loads. We have years of experience moving heavy machinery, vehicles, cranes, building materials and a whole lot more. Leave it to us. We'll get it there. Wherever there is.