Need help? Our experts are ready to find the solution you need.
On-Demand Air Cargo Service
Lynden Air Cargo's fleet of Hercules aircraft are ideally suited for air on-demand charters service, whether you need project work in remote locations, parts delivered for urgent repairs or oversized equipment moves. We have both the equipment and expertise to get your cargo deep into the Alaskan Bush, Canada, South America, Papua New Guinea, or anywhere around the world it needs to go.
Use our interactive map to view the locations we've flown to.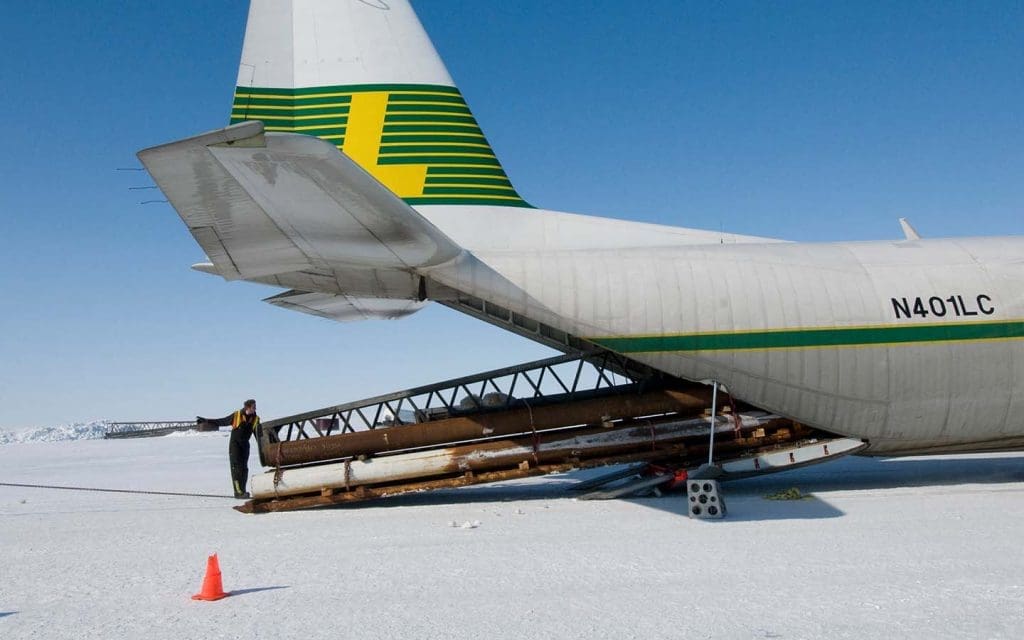 With the ability to land on unimproved airstrips and the flexibility to carry payloads up to 48,000 pounds of palletized or break-bulk freight, our Hercs can meet a wide range of requirements and tight deadlines. There is no better charter aircraft than the Hercules and no better group of people than the Lynden Air Cargo experts to handle your most complex on-demand charter service move. We look forward to accommodating your most challenging assignment!
The amount of cargo that can be moved on an on-demand charter flight depends on a number of factors including size and type of commodity, destination, seasonal considerations, runway length and conditions, among other factors. Hercules L382 aircraft offers touching internal dimensions of 10′ wide and 9′ high, with a maximum payload of up to 48,000 lbs. depending on contributing factors. Contact us for additional information and rates.
The Hercules L382 aircraft can land in remote locations or unimproved runways that are approximately 3,750 ft. in length. An airstrip-check to confirm viability may be required for some remote locations.
When shipping hazardous material (HAZMAT) or dangerous goods, the shipper is required to comply with regulations and complete the necessary documentation to accompany the shipment during air transport. If you are unsure if a commodity is considered HAZMAT, checking the material's Safety Data Sheet (SDS) is a good place to start. Once you have determined the shipment is considered HAZMAT for air transport, be sure to complete the required Dangerous Goods Declaration and communicate with your air carrier. Additional information is provided by the Federal Aviation Administration (FAA).
Some hazardous shipments require special permitting. A DOT-SP is a document that authorizes a person, company or operator to perform a specialized Hazardous Materials function. Lynden Air Cargo maintains a DOT-SP to facilitate specialized loads.
We have the
equipment
experience
solutions
for your freight needs!
Submit a request to receive a personalized quote from one of our freight professionals.
Need help or have questions? Please call or email our team for more information.