Need help? Our experts are ready to find the solution you need.
Disaster Relief and Humanitarian Logistics
Lynden has decades of experience providing support for those responding to disasters and emergencies. We've been on the scene at some of the world's worst disasters dating back to the 1964 earthquake in Alaska. With multimodal capabilities and an array of transportation equipment, Lynden is the first and logical choice for disaster relief and humanitarian logistics.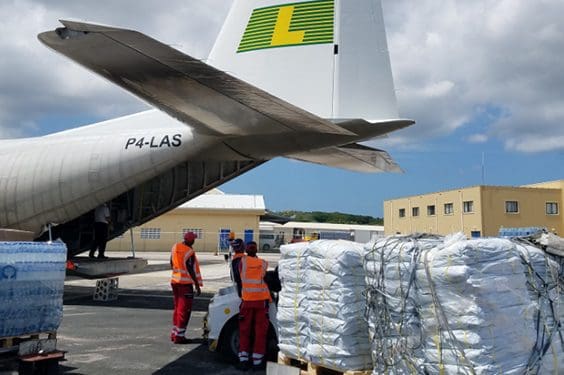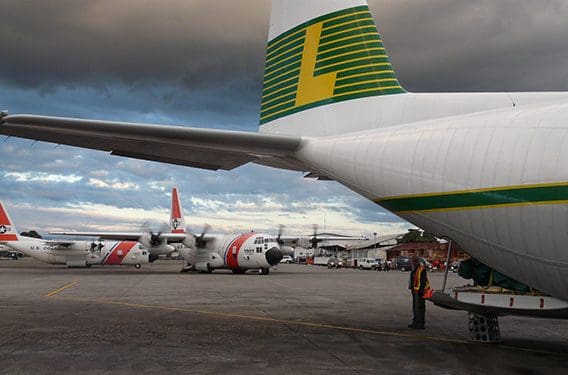 Lynden supports humanitarian, relief, and health programs in many challenging, underdeveloped corners of the world. Our long-term partnerships with the Federal Emergency Management Agency (FEMA), the Red Cross and the U.S. military have provided the opportunity to assist in many critical situations. Our Hercules aircraft have been put into service to help deliver emergency vehicles, portable hospitals and relief workers to refugee camps and Hurricane-impacted areas like Haiti and Indonesia. 
Our strength is serving as a logistics partner for global agencies by simplifying complex logistics requirements. We put our knowledge and planning experience to work to create reliable timetables and efficient communications which allows businesses, agencies and non-profit organizations to concentrate on the critical health and humanitarian needs at hand. Leave the transportation and logistics challenges to us. We know what to do and how to do it – at a moment's notice. 
Every shipment includes Lynden's free online EZ Commerce system for tracking, tracing and reporting as well as other helpful online tools.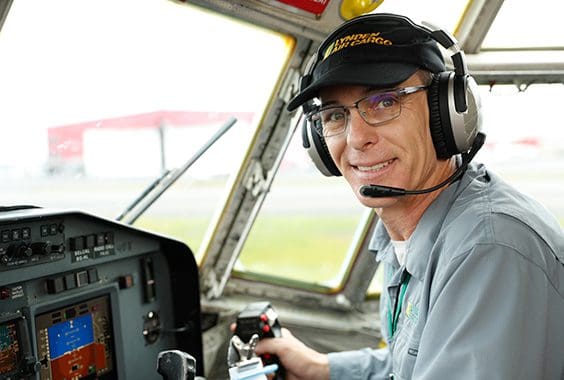 There are typically two types of disasters; natural, including floods, earthquakes, droughts, wildfires, etc., and man-made, such as chemical spills, explosions and plane crashes. Relief is provided in three phases: immediate, intermediate and long-term. The federal government and non-profit organizations serve as the main relief providers.
Look for a logistics provider that understands this unique need; a company that provides multi-modal services, including charters. Providers like Lynden have a solid understanding of government rules and regulations so your products can be imported without delay. Additionally, look for a provider experienced working with the U.S. government and nonprofit organizations to simplify the complex logistical requirements.
To make sure your donations and contributions are reaching those who need them, consider these guidelines:
While receiving monetary donations to ship aid, allow room in the budget to cover the costs of transporting the commodities once they arrive at destination. Partnering with other organizations will streamline shipments and deliveries.
Avoid sending items that may be considered culturally insensitive or irrelevant. Only send aid that will help in the recovery of the local economy. Make sure you have a consignee or partner on the ground to receive and distribute aid. Materials often go unclaimed due to a lack of planning.
We have the
equipment
experience
solutions
for your freight needs!
Submit a request to receive a personalized quote from one of our freight professionals.
Complete our form to schedule a shipment. Include your quote number if you have one.