Need help? Our experts are ready to find the solution you need.
Mining and Mineral Logistics
For more than 45 years, Lynden has been helping mining customers explore, develop and operate mines across Alaska, Canada, and in other locations around the world. From copper and zinc to silver and gold, we are committed to safely and cost-effectively bringing your product to market with our mining and mineral logistics services.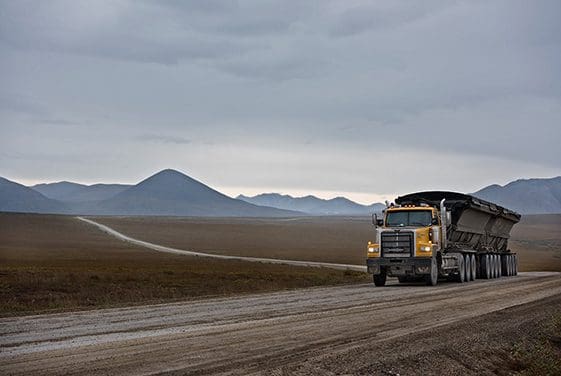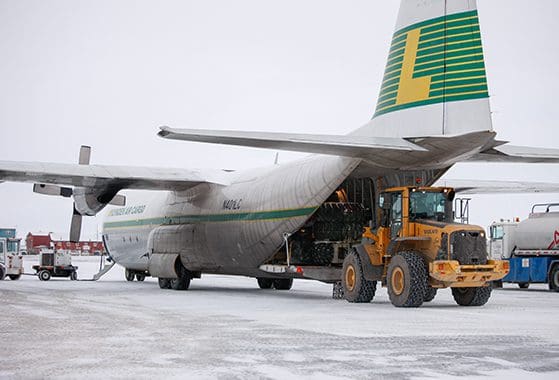 Whether you need camp modules trucked to a remote mining site or charter air support to deliver freight to the top of a mountain, Lynden's combination of logistics and transportation companies can provide the services you need to make your exploration or mining operation a success. We can provide an operations team, truck transport of ore concentrate from mine to port, ship loading, charter barge services, assistance in management, set-up and construction. We can even handle distribution to smelters anywhere in the world.
Lynden has earned a reputation for safely bringing supplies and equipment to and from hard-to-reach locations, no matter how wide, tall or heavy. With barges, hovercraft and a fleet of L-382 Hercules aircraft, we can access any area and troubleshoot the route ahead of time to make sure there are no worries with oversize permits or operating in sensitive areas. Let us put our years of mining and mineral logistics experience to work for you.
Every shipment includes Lynden's free online EZ Commerce system for tracking, tracing and reporting as well as other helpful online tools.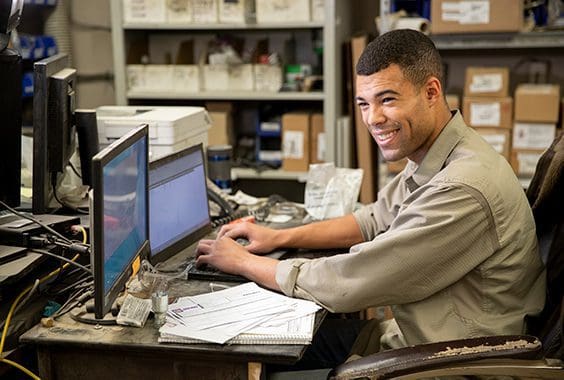 Mines are typically located in remote locations, and often have specific supply chains designed for efficient deliveries. Many have off-highway access roads or their own airports, and others are set up primarily to receive their supplies via marine transportation, like tug and barge. Some have multiple modes of shipping access, some do not. Some have seasonal access and use an ice road in the winter, or ice-free marine transportation in the summer.
Shipping to a mine can be highly time-sensitive, often requiring planning ahead and assessing alternative modes of transport to meet each mine's unique supply chain. Since most mines are in remote locations, supply chains may require shipping long distances from population centers using specialized equipment. It's important to plan so that material does not miss open seasonal periods for economical shipping. Some mines have planned shipping that occurs periodically (weekly), so missing a schedule may mean having to shift modes and incur significantly higher costs for on-time delivery. Using a transportation provider, like Lynden, familiar with the specific mine and access to shipping options and schedules is vital for success.
Depending on the products you are shipping, all modes of transportation may be used, including air for smaller, urgent shipments, full containers by land, and heavy-haul or specialized equipment via barge and ship services. Look for a carrier, like Lynden, that can provide all these transportation options for flexibility and the convenience of project management with just one bill.
We have the
equipment
experience
solutions
for your freight needs!
Submit a request to receive a personalized quote from one of our freight professionals.
Complete our form to schedule a shipment. Include your quote number if you have one.