Need help? Our experts are ready to find the solution you need.
Less than Truckload (LTL) Shipping Services
Lynden is an industry leader in Less-than-Truckload shipping. Our extensive fleet of trailers and containers gives us greater capacity which means you won't have to wait to get your freight consolidated, loaded and on the road. When you choose Lynden, you get the added assurance of a single company in complete control right to your destination. We'll take it all the way – from pickup to delivery.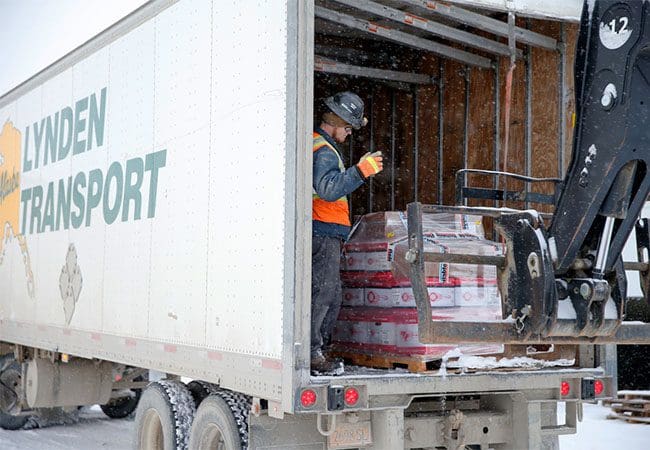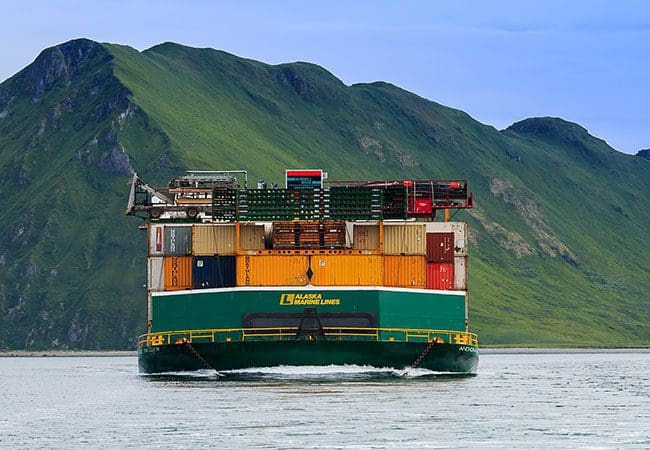 No matter the size of your freight, a single box or a pallet, Lynden will handle it with care. Our skilled drivers, state-of-the-art trucks and decades of experience in Less-than-Truckload shipping (LTL) provides peace of mind. We offer LTL/LCL customers a variety of options including combining ocean and air to balance time and money with Lynden's scheduled barge service from Seattle to Alaska and Hawaii.
We have also perfected the transport of fresh seafood, groceries and special commodities with temperature-controlled LTL/LCL service to customers throughout the U.S. and Western Canada. 
Lynden's online tools, like our free EZ Commerce system, give you the power to control information about your shipments, projects and business.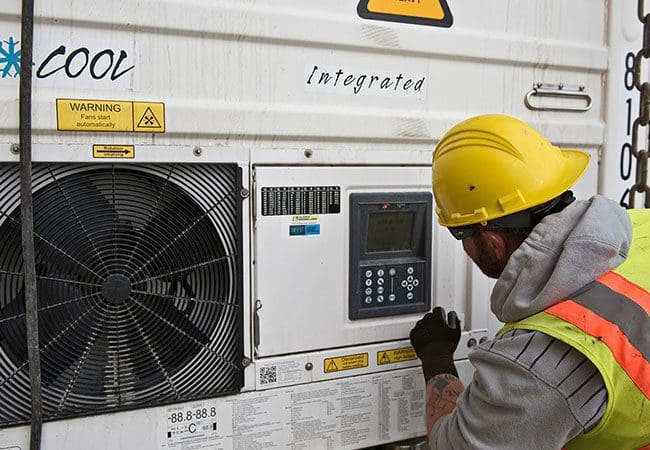 LTL shipping stands for "less-than-truckload" shipping. Basically, you choose LTL service when you can't fill an entire truck with your product. Instead, your products are combined with other shippers' products to fill the truck.
The price will be less than using a full truckload, but the transit time might take a little longer as most carriers use a hub system making stops along the route. The route, season, weather and price of fuel all impact less-than-truckload shipments.
Look for a regional carrier, like Lynden, who specializes in the areas you're shipping to and from. Ask about schedules, pricing (be sure you know the dimensions and weight of your shipment) and transit times. Also, ask about any special equipment they might have available like Kaptive Beam® decking systems inside containers which allow LTL freight to be double-stacked and protected against damage.
You'll need to provide the following information:
Type of goods you are shipping. If they are hazardous/dangerous, include any special requirements, regulations and documentation needed.
Dimensions
Weight
Origin and pickup address if needed
Destination and address if needed
The date(s) you anticipate shipping and the delivery requirements
Ask about any minimum charges
Ask about any accessorial charges such as fuel, special equipment needed, etc.
Ask about insurance, such as limits of liability, option to purchase insurance, etc.
Providing this information will help your transportation carrier provide you with accurate pricing and ensure that your shipment arrives safely at destination.
We have the
equipment
experience
solutions
for your freight needs!
Submit a request to receive a personalized quote from one of our freight professionals.
Complete our form to schedule a shipment. Include your quote number if you have one.