Need help? Our experts are ready to find the solution you need.
With our own fleet of aircraft and air freight forwarding services, Lynden provides options for shipping your freight by air. Lynden's fleet of C-130 Hercules aircraft provide scheduled year-round service from Anchorage to Bethel, Emmonak, Kotzebue, McGrath, Nome, and St. Mary's, and on-demand service to any community with a suitable runway, including dirt and ice runways.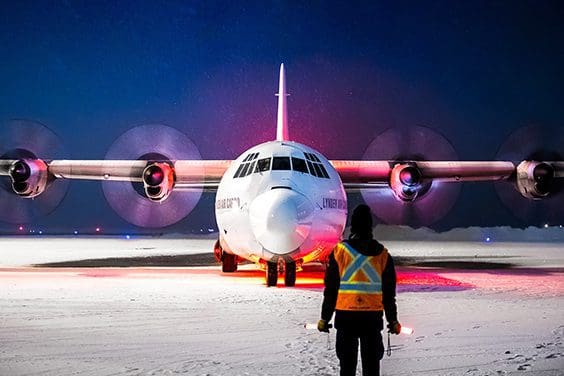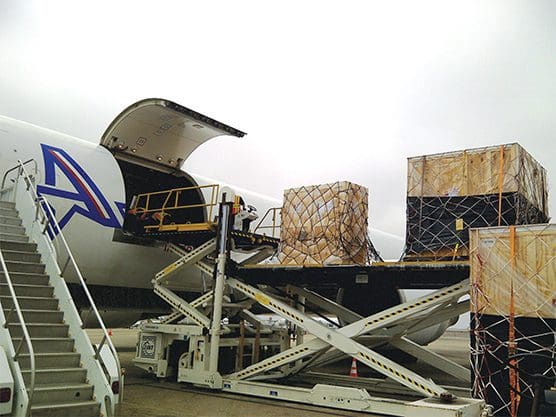 As a global forwarder, we work with trusted airline partners to carry your shipments to world markets in the quickest and most efficient way. Lynden offers a variety of service levels, including charter flights, consolidations, and next-flight-out service, as well as next-day, second-day and three-to-five-day services, to meet your specific requirements.
Our planes are also ideally suited for air charters in remote locations around the world, flying oversized equipment, mining supplies, and parts for urgent repairs deep into the Alaskan Bush, Canada, Papua New Guinea, Africa, or wherever they are needed. The sky's the limit for your air freight options.
Lynden's online tools, like our free EZ Commerce system, give you the power to control information about your shipments, projects and business.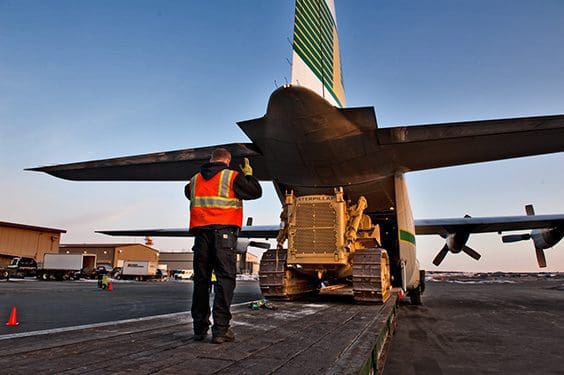 A freight forwarder is a business specializing in the arrangement of cargo shipments on behalf of shippers. Typically it provides a variety of logistics and transportation services including air, ocean and barge services as well as inland transportation from origin and/or to destination. A freight forwarder also provides documentation services and works with the customer to move goods efficiently.
Cargo air charter and on-demand services are designed to fill the gaps of traditional air shipping that offer air freight services to destinations in regular, scheduled intervals. An air cargo charter or on-demand service typically coordinates the specialized movement of cargo from one location to another. This could be for cargo too big to move on a normal aircraft or needed in a time frame that isn't available through normal, scheduled services.
Charters and on-demand service are used when a delivery can't wait and there are no scheduled flights available. Talk to the logistics company and work with them to find the best solution based on your time frame, the cargo you are shipping and the origin and destination.
Primarily because of the space availability. Although much of the world's air cargo moves on freighter aircraft, passenger aircraft are also utilized. With airlines using smaller planes, cargo capacity is diminished. Air cargo typically moves on a next-flight-out or five-day delivery time frame.
Air freight is typically used for cargo like parts needed to keep machines running, perishable items such as fresh and frozen seafood and high-value items where time sensitivity is important.
We have the
equipment
experience
solutions
for your freight needs!
Submit a request to receive a personalized quote from one of our freight professionals.
Complete our form to schedule a shipment. Include your quote number if you have one.