Need help? Our experts are ready to find the solution you need.
Temperature-Controlled Transportation
Lynden has perfected the art of temperature-controlled transportation. You can trust us with everything from groceries to frozen seafood to pharmaceuticals. We introduced the world's first 53′ long by 102″ wide by 10′ high ISO-rated dry and refrigerated containers, helping customers maximize their shipping efficiency, and we are always on the lookout for new ways to keep our customers' shipments and products at just the right temperature.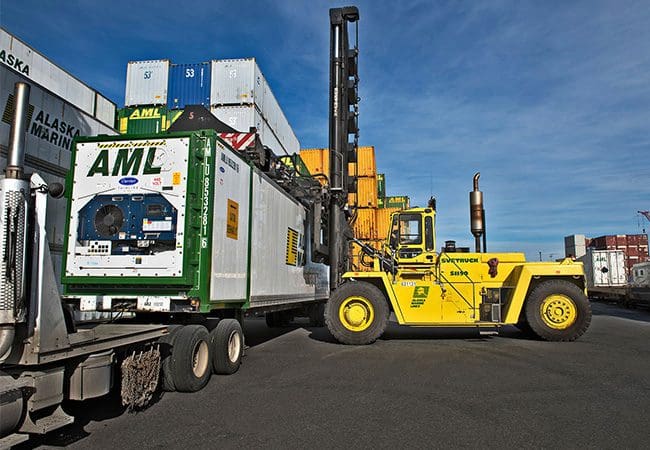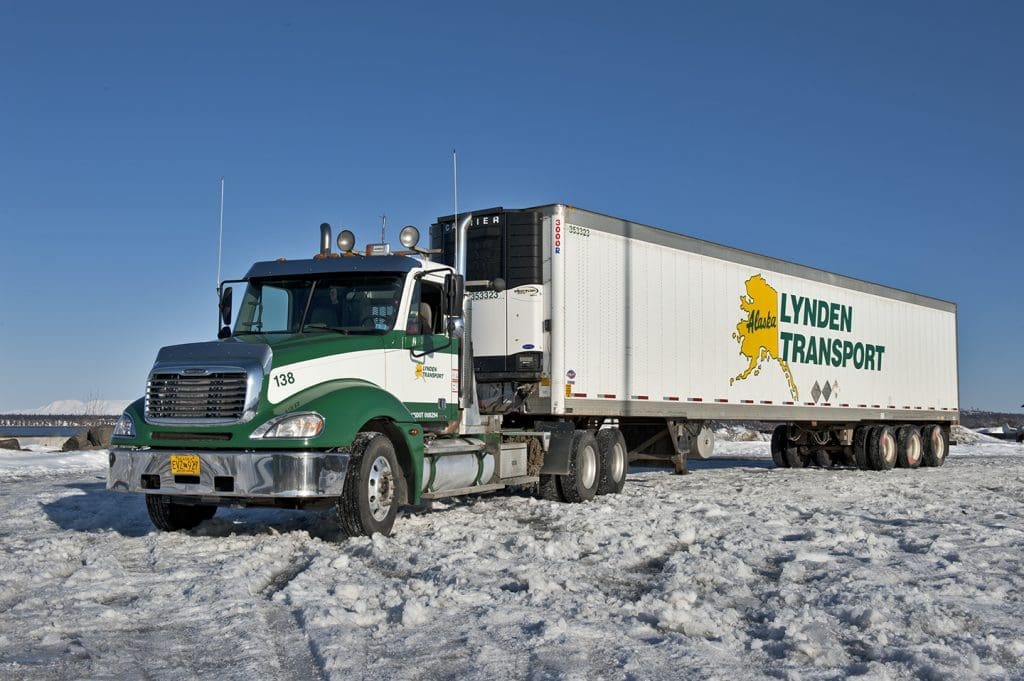 We offer a keep-from-freezing (KFF) service to protect your valuable shipments from getting too cold when outside temperatures drop. Our containers are equipped with sensors to ensure temperatures are maintained at proper levels throughout the entire voyage.
We provide a fleet of dedicated tank trailers for the sanitary transport of fruit juices, concentrates, pure water, wines, fresh raspberries and other edibles at just the right temperature.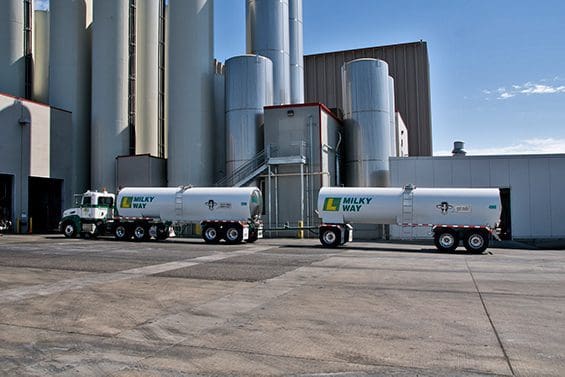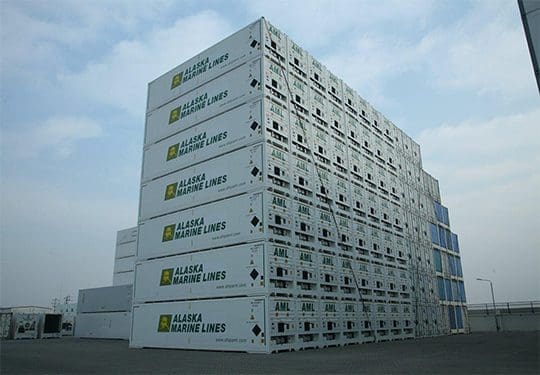 Lynden is recognized as an industry leader in shipping fresh seafood with temperature-controlled, less-than-truckload (LTL) and truckload service to customers throughout the U.S.
We can also handle bulk shipments on an individual basis, for both on-demand and individual flights. Lynden keeps it cool so you can keep your cool.
Every shipment includes Lynden's free online EZ Commerce system for tracking, tracing and reporting as well as other helpful online tools.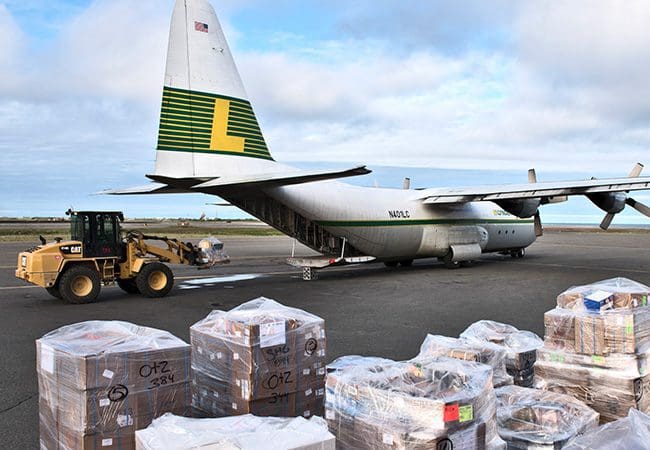 Chill ships primarily by truck due to limited shelf life. For island locations, air service is utilized. Chill products are in a state of decomposition and are time sensitive due to a short shelf life. The ideal temperature for chill and fresh is between 32 and 40 degrees Fahrenheit. Frozen goods are only time sensitive if the customer is out of inventory. Shipping frozen to Alaska, products can ship from the Lower 48 by air, truck, barge or ship. In the Lower 48, trucks are utilized to service the marketplace. The ideal temperature for frozen is -10 to zero degrees Fahrenheit.
Product integrity is critical with temperature-controlled shipments. Only place your trust in a logistics and transportation partner with the right experience.
Packaging is extremely important. It is the shipper's responsibility to ensure that proper packaging is used and that the contents of the packages are adequately and securely wrapped, packed and cushioned for transportation. This includes making sure that whatever you add to the packaging to maintain temperature will not be hazardous to the shipment, and that it will not contaminate any edible products. 
Select a transportation partner, like Lynden, with experience moving temperature-controlled freight. They will work with you to ensure your packaging meets all the requirements so your products arrive in the condition expected.
Yes. Look for a transportation and logistics partner who offers dual-temperature trailers and ask about the Kaptive Beam® decking system inside the trailer. These capabilities allow you to load your frozen products in the bulkhead and your chill products in the back. With Kaptive Beam® decking system the trailer can be loaded to maximize space, allowing for a divider between the frozen and chill products to minimize risk. Additionally, decking beams can be configured at multiple heights throughout the trailer reducing damage so your products arrive at your customers' facility in perfect condition.
We have the
equipment
experience
solutions
for your freight needs!
Submit a request to receive a personalized quote from one of our freight professionals.
Complete our form to schedule a shipment. Include your quote number if you have one.