Need help? Our experts are ready to find the solution you need.
Cargo Charter Services and Logistics
When it has to get there, call on Lynden. You can count on our cargo charter and on-demand service to move your freight wherever it needs to go in the world, on time and within budget. Our extensive fleet of equipment provides you with multiple options to move your supplies or equipment into the most remote areas in the world.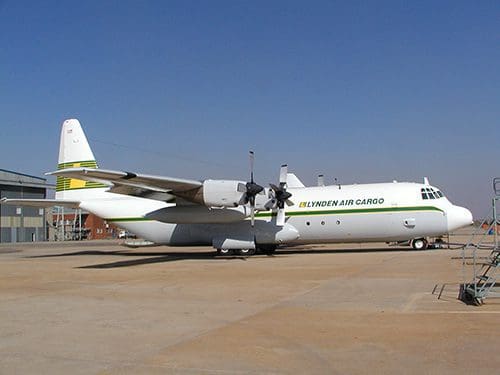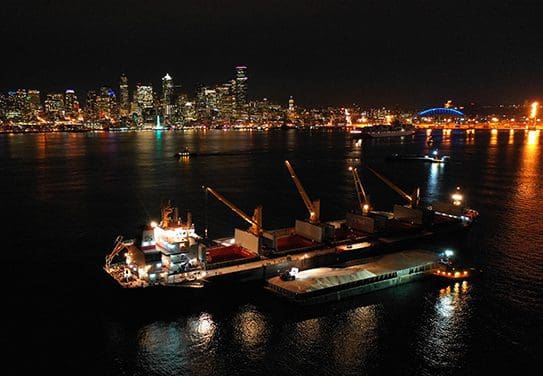 We've carried everything from drilling equipment to a 1913 Model T on our on-demand charter aircraft, while our charter barges have transported road salt, oversized cranes and entire construction camps.
Our on-demand and cargo charter service has been called into action for environmental cleanup support, heavy equipment mobilization, large-scale and remote construction projects, bulk material delivery, support for oil field and military projects and emergency same-day shipments. We are experienced in managing complex projects for our mining, oilfield and construction customers and can put together multi-modal charters for your specific needs.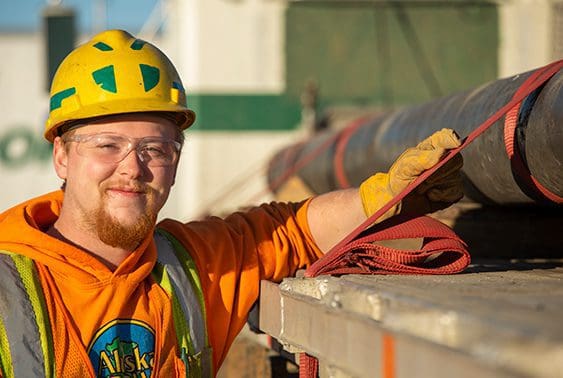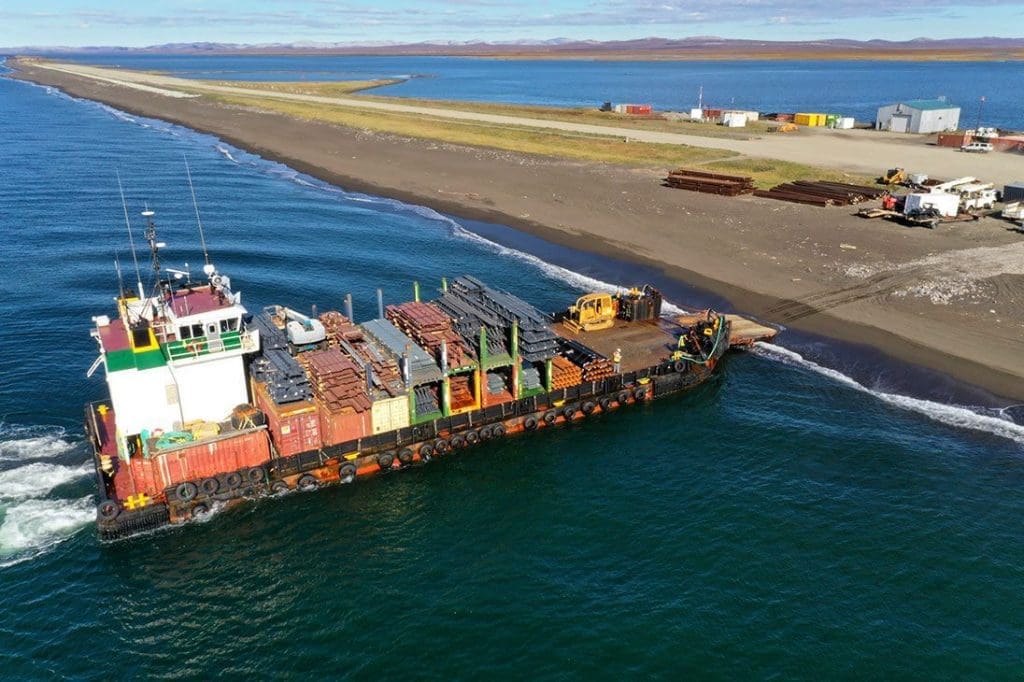 Our fleet of tugs and barges and intermodal equipment comes in many sizes and configurations allowing us to position equipment like forklifts, cranes and containers anywhere in the world for your most challenging projects.
Every shipment includes Lynden's free online EZ Commerce system for tracking, tracing and reporting as well as other helpful online tools.
A charter, both plane and ship, typically means the cargo needs to be shipped outside of normal schedules, the size of the cargo is too big for typical transportation moves or the destination locations aren't the regular airport or port.
First, you should be prepared to share information about the cargo you are moving such as dimension and weight, the locations involved in the move (origin and destination) and the delivery time-frame. Second, do the locations involved have an airport/port?  Third, are you looking to move cargo by air, sea or both? Next, you want to look for a company that not only provides cargo charters but also logistics services to help manage the entire supply chain. Lastly, look at the equipment available, for example:
At Lynden, air cargo on-demand service utilizes the Hercules aircraft and its unique capabilities such as:

48,000-pound payload with up to 6,057 cubic feet of cargo volume.
Accommodates standard 88" x 108" pallets or containers, plus belly compartments and a ramp container.
Can carry oversized shipments up to 54 feet long, 10 feet wide and 9 feet high.
Drive-on, drive-off loading for vehicles and heavy equipment (rolling stock).
Self-contained auxiliary power, minimum ground support required for aircraft systems, offloading, onloading and the ability to back up under its own power.

Lynden's barge cargo charters offer a fleet of tugs, barges and intermodal equipment in many sizes and configurations allowing the positioning of equipment like forklifts, cranes and containers anywhere in the world for your most remote projects.
When it comes to critical supply chains, a missing part or component could equate to losing money every minute until the part is replaced and the supply chain is running smoothly again. Additionally, when large, heavy-lift, oversized equipment or materials are needed for an entire project, the options of air, sea and barge are the best choice as your materials are moved based on your time and location requirements. When you use the entire plane, ship or barge, you have the freedom to make a lot of decisions like locations and scheduling – allowing for timely, flexible deliveries.
We have the
equipment
experience
solutions
for your freight needs!
Submit a request to receive a personalized quote from one of our freight professionals.
Complete our form to schedule a shipment. Include your quote number if you have one.