Need help? Our experts are ready to find the solution you need.
Government and Military Logistics Solutions
Lynden proudly supports government and military logistics projects by providing one of the most globally diverse transportation services in the world. From flying weekly missions to air bases in Germany and Japan, to mobilizing shipments for Operation Enduring Freedom, we understand the unique challenges and deadlines of these projects.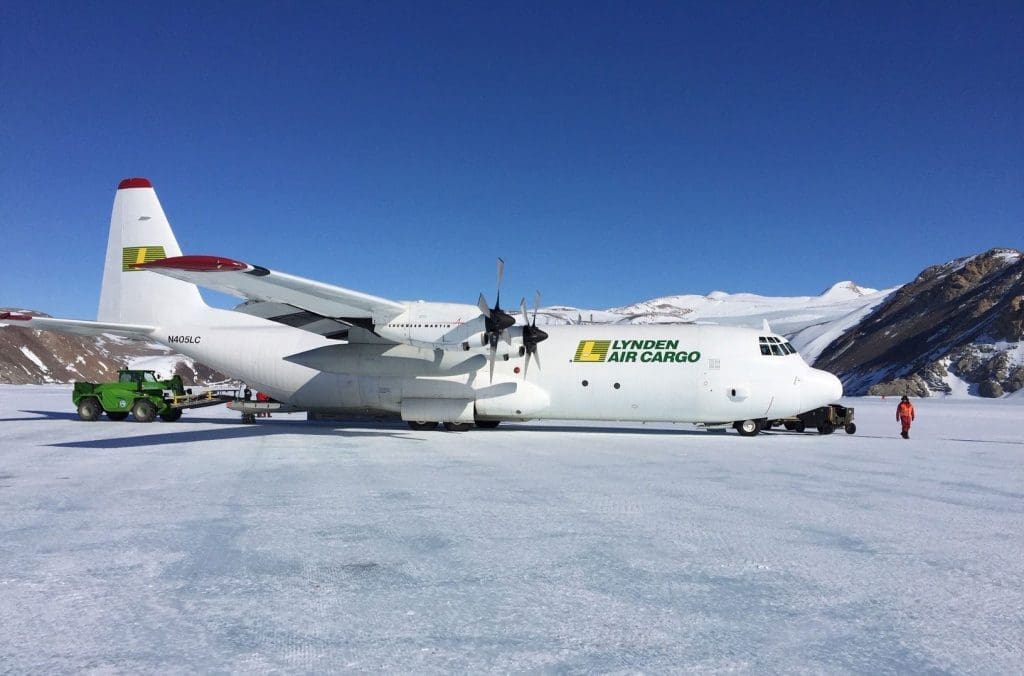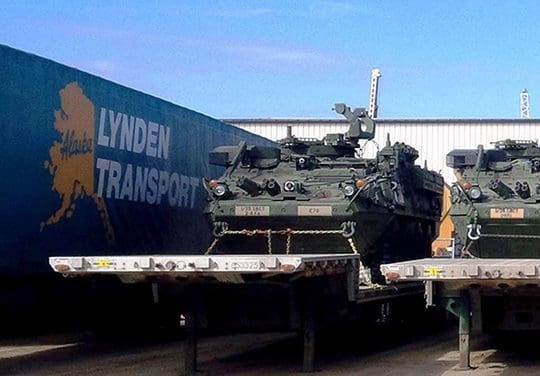 Our government and military logistics experience includes mission-critical barge and aircraft charters, as well as multi-modal shipments using our trademark combination of truck, marine and aircraft to meet time and cost objectives. 
Lynden has been a subcontractor for the Department of Defense (DOD) and a member of the Civil Reserve Air Fleet (CRAF) program since 1999. We have flown thousands of missions to locations around the world while providing a reliability rating of 90 percent or better – among the top of any CRAF carrier. We've also operated DOD Air Mobility Command (AMC) expansion missions and provided long-range radar site support since 1998.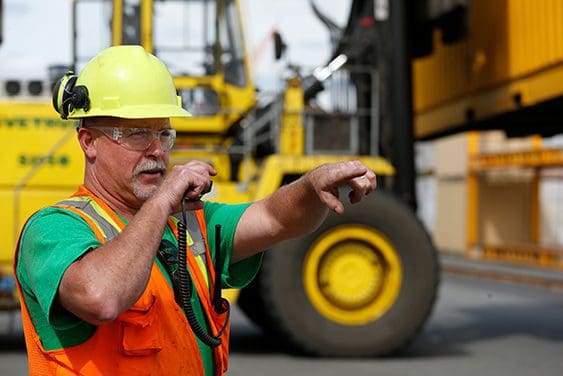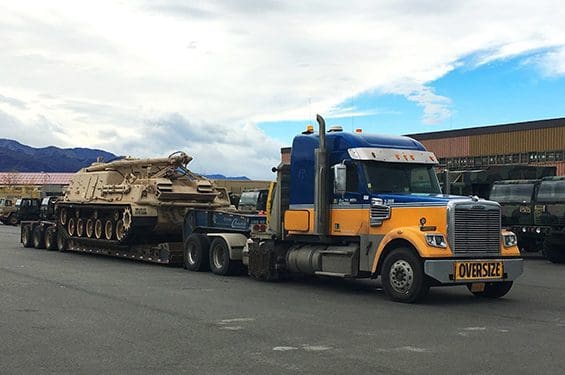 Our long-standing relationships with the Federal Emergency Management Agency (FEMA) and Red Cross have put us on the scene to assist with disaster and emergency response, firefighting, spills and environmental cleanup. Lynden is a certified EPA waste transporter and Arms, Ammunition and Explosives (AA&E) and Department of Defense Commercial Airlift Review Board (CARB) carrier.
To show our commitment to military and government customers, Lynden created a special Government Services Team with employees dedicated to serving this unique industry and its complex projects.
Every shipment includes Lynden's free online EZ Commerce system for tracking, tracing and reporting as well as other helpful online tools.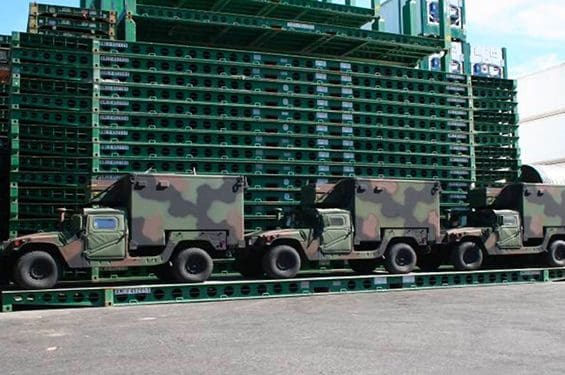 SCAC means Standard Carrier Alpha Code and is a unique two-to-four letter code used to identify transportation companies. SCAC codes can be obtained from the National Motor Freight Traffic Association (NMFTA). They are a nonprofit membership organization, located in Alexandria, VA and can be found at nmfta.org.
Yes.  Each operating company has their own SCAC code:
Alaska Marine Lines – AKMR
Alaska West Express – ALWE
Lynden Air Cargo – LYNC
Lynden Logistics – LYAF
Lynden Logistics Services – LYDO
Lynden Transport – LTIA
No, each of the groups mentioned above all utilize their own databases and there are multiple platforms within the DOD. The DOD uses an ETA system for tender filings and spot bids while traditional requests are sent through email. FEMA – typically uses annual tender rates entered through their procurement system (LSCMS) and the GSA typically requests rates and routes and awards go through their Transport Integrator site.
Doing business with the Government and Military can be complicated, so look for a company with experience and a proven track record, like Lynden.
We have the
equipment
experience
solutions
for your freight needs!
Submit a request to receive a personalized quote from one of our freight professionals.
Complete our form to schedule a shipment. Include your quote number if you have one.