Need help? Our experts are ready to find the solution you need.
We not only deliver to, from and within Canada, we do business there ourselves. Lynden's long-established presence makes shipping to Canada foolproof. With locations across Canada, including Calgary, Edmonton, Fort Erie, Mississauga, Ontario, Toronto, Vancouver, and Whitehorse, we can offer scheduled less-than-truckload (LTL) and truckload (TL) service to points in Alaska and the Lower 48, and air forwarding services to anywhere in the world.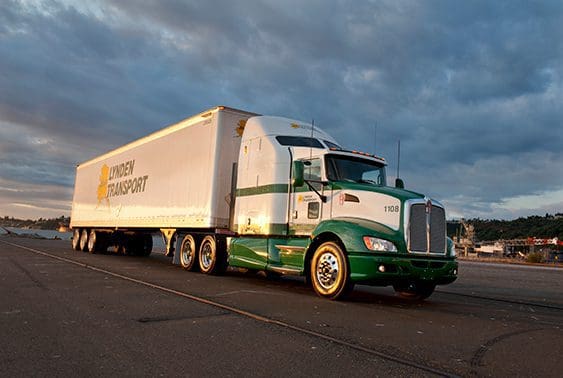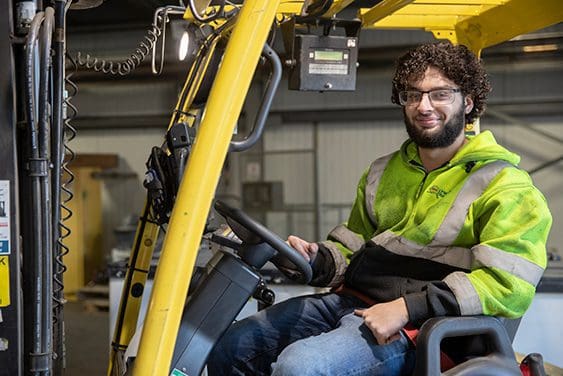 If you are doing business in Canada we can assist you with warehousing and distribution or Third-Party Logistics (3PL) as well as customs brokerage, duties and taxes, imports and exports.
Utilize Lynden's specialized services when shipping to or from Canada. Temperature-controlled LTL and truckload service is available from British Columbia to the U.S. West Coast, Midwest and East Coast for seafood and other sensitive freight. We can also provide heavy haul services for Alberta's oil patch and our Hercules aircraft can fly oversized freight to any territory or province.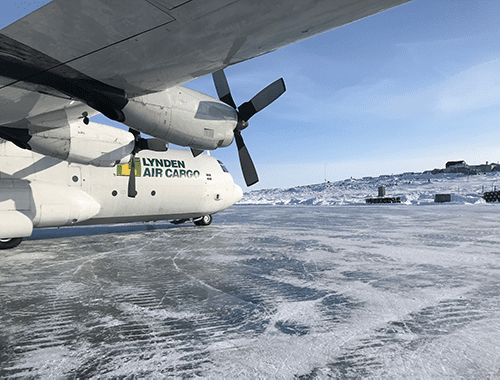 Our team is experienced working with U.S. and Canadian carriers, suppliers, vendors and buyers to arrange air, ocean or truck transportation anywhere in the world — or just within the confines of the second largest country in the world.
Lynden's online tools, like our free EZ Commerce system, give you the power to control information about your shipments, projects and business.
Importing products into Canada requires an understanding of compliance requirements with the Canadian Border Services Agency (CBSA) for formal customs entry. Depending on the type of product, you may need to apply to other Canada government departments as well.
When shipping to Canada, you will need to provide the following details:
Who will be the importer of record for Canada customs purposes?
Harmonized Tariff Search (HTS) code or detailed product description for proper classification.
Declared value per commercial invoice.
Country of origin to evaluate taxes and applicable free trade agreements.
Look for a carrier who can provide the following:
Order desk support with direct contact with you and/or your clients.
Inventory management and visibility during the storage of your product plus any special handling.
Packaging or labeling
Distribution – retail or direct to consumer – standard or expedited delivery?
Returns programs.
Yes. They must include specific details regarding the shipment, including:
Complete vendor, importer and consignee full names and addresses
Country of origin
Terms of sales
Purchase price and currency settlement
Shipment details

Detailed description of product(s)
Total pieces and weight, net and gross

Any related charges
We have the
equipment
experience
solutions
for your freight needs!
Submit a request to receive a personalized quote from one of our freight professionals.
Complete our form to schedule a shipment. Include your quote number if you have one.