Trucking Liquid and Dry Bulk Commodities
Start your adventure at Lynden: Join our driving team!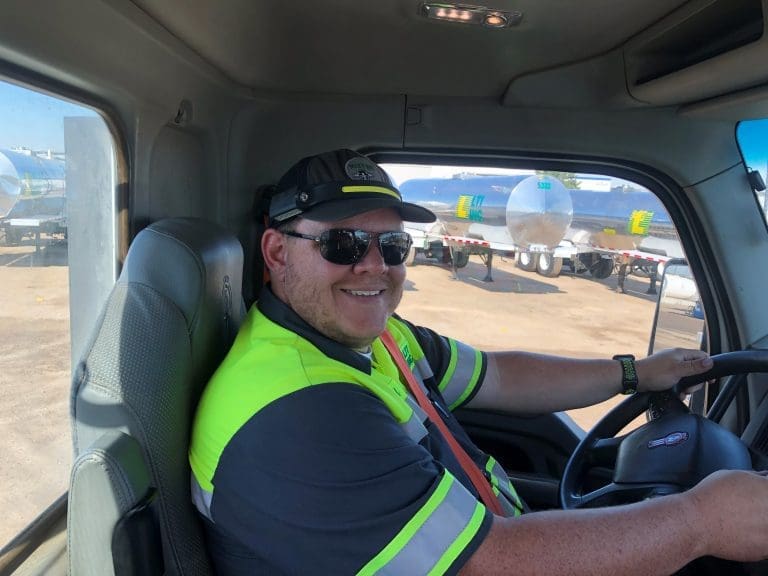 Our exceptional drivers transport so much more than freight. They support farmers, businesses, and communities throughout the Pacific Northwest. Together with our mechanics and operations teams, they get it done safely and efficiently.
Interested in joining our team? We are looking for motivated, talented, career-oriented individuals as drivers for both local and regional routes, and mechanics and a variety of other positions out of many of our Service Center locations. The Lynden family of companies provides a wide range of opportunities for career advancement and encourage our employees to grow and develop within the company. We believe our diverse workforce contributes tremendously to our success.
LTI, Inc. specializes in the transport of liquid- and dry-bulk commodities in the Pacific Northwest and Western Canada. From industrial shippers to food companies, our customers trust their truckload hauls to us.
LTI, Inc. helps customers meet and exceed their transportation needs by providing exceptional service, equipment, and personnel. With custom-built equipment specifically designed and tailored for a variety of complex shipments, we set the standard among transportation providers. We are known for quick response, reliability, and dedicated service to our customers.
LTI, Inc. is dedicated to protecting the environment and reducing our carbon footprint. We are proud to be a six-time winner of the EPA SmartWay "Excellence" Award. The SmartWay Transport Partnership is a collaboration between the U.S. Environmental Protection Agency (EPA) and transportation companies to voluntarily improve fuel efficiency and reduce air pollution from freight transport. The EPA Excellence awards recognize the top one percent of SmartWay partners throughout the U.S. for superior environmental performance and leadership. LTI, Inc. earned a top score in the Tanker Fleet Category based on its exceptional fuel economy, payload, idle time, and use of modern reduced emissions equipment.
LTI, Inc. is part of the Lynden family of companies® that provides transportation and logistics solutions in Alaska, Canada, the Pacific Northwest, Hawaii, and around the world. Extensive multi-modal capabilities allow customers to optimize time and money by shipping via air, land or sea, or in any combination.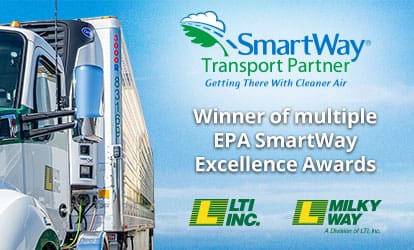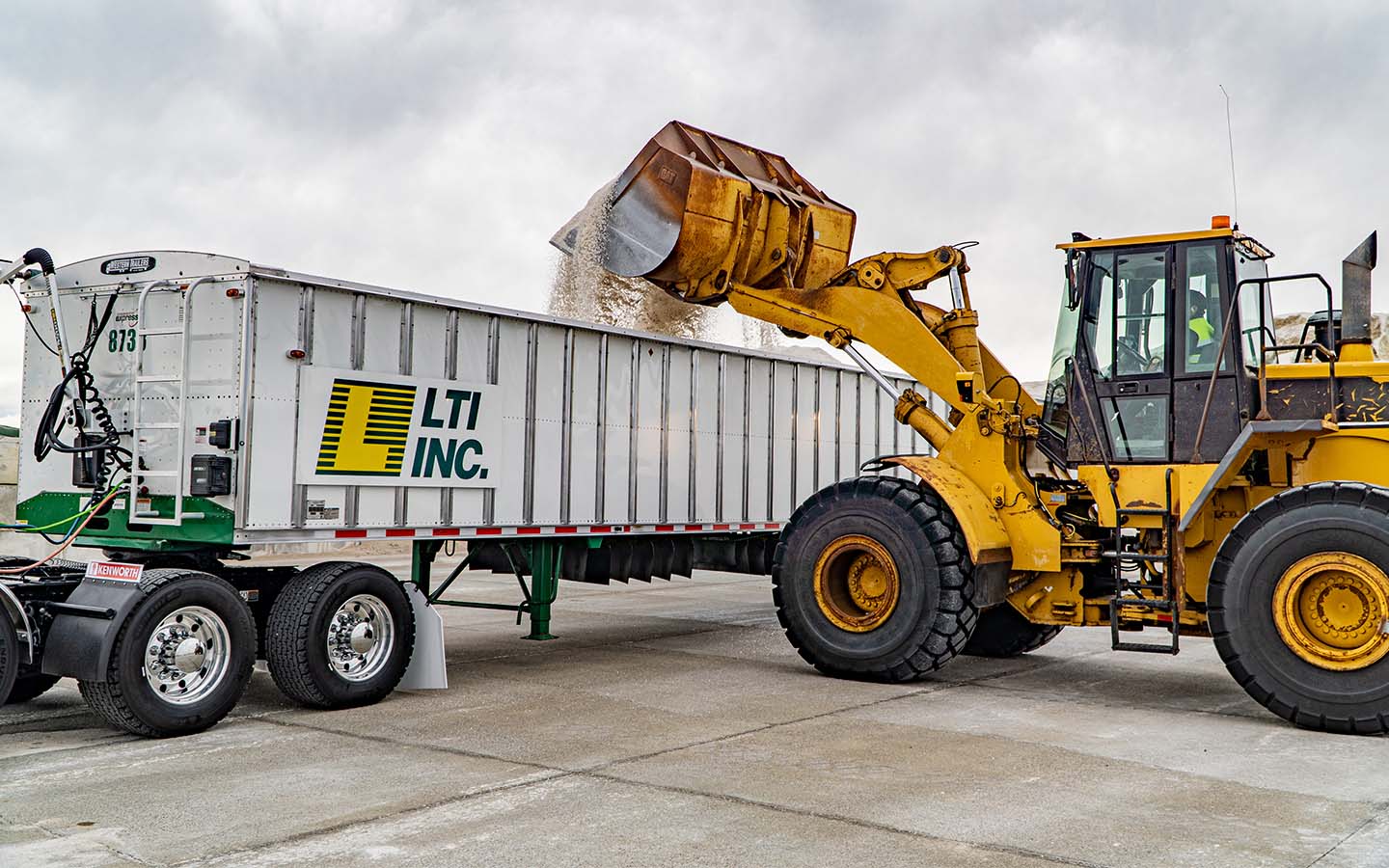 Liquid and Dry Bulk Commodities
LTI, Inc. specializes in trucking sensitive liquid and dry bulk commodities. Our skilled drivers and knowledgeable support team, combined with our specially designed equipment, provides a superior experience for customers.
We can handle the most complex projects, including sensitive chemicals, industrial building materials, and the transport of food grade commodities and potable water. Our tankers can maintain product temperatures from 33º F up to 400º F.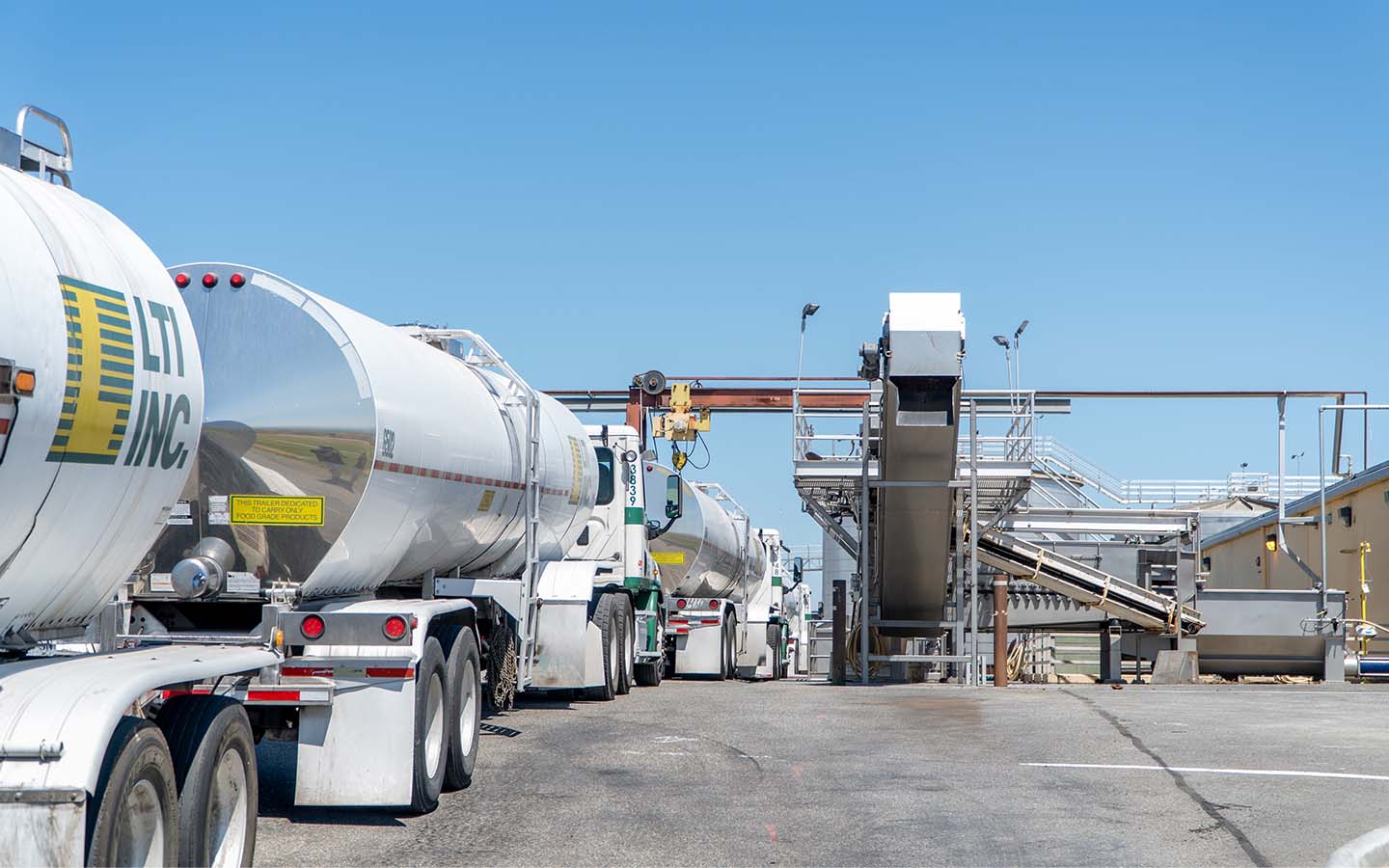 LTI, Inc. protects the integrity of your products and your reputation with a fleet of tankers specifically designed for the sanitary transport of edible and seasonal crops in the Pacific Northwest. Our custom-built, unbaffled and corrosion-resistant stainless-steel tank interiors assure a sanitary and safe environment for everything from raspberries to fruit juice to potable water. We are proud to support local farmers and carry the bounty of the Pacific Northwest!
Our Milky Way division is a leading bulk-milk hauler in the Pacific Northwest.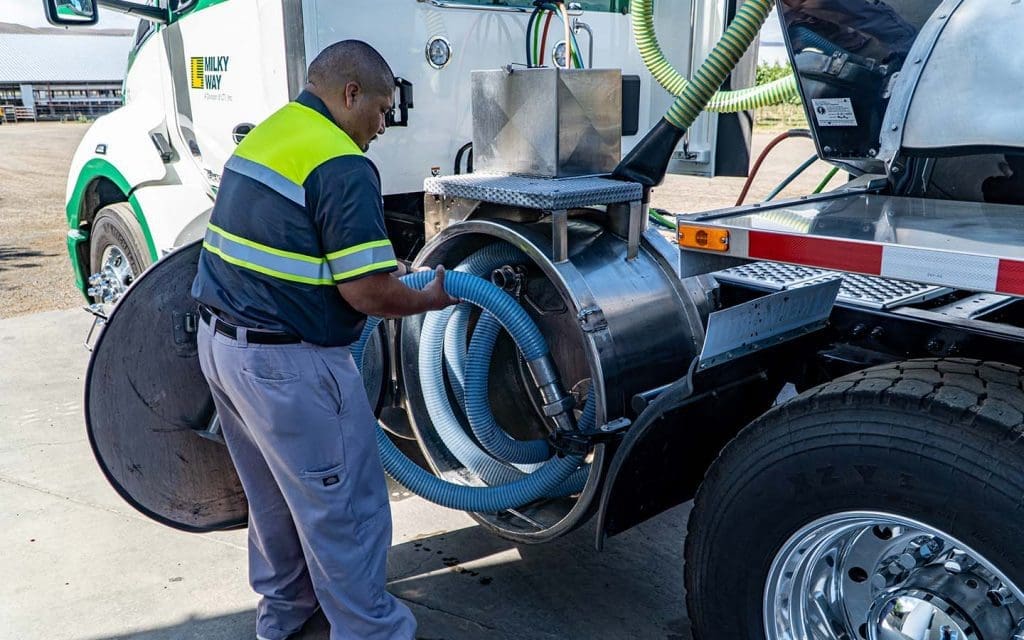 While we're proud of our modern equipment, we believe the quality of a business is determined by the quality of its people. Many of our support staff and drivers have been with us for over 20 years, which adds up to a lot of experience. Our drivers, maintenance and support employees are trained transportation professionals with outstanding safety records. We remain committed to our safety programs, training, and the ongoing use of technology throughout our operation. Our entire fleet is equipped with GPS tracking and onboard computers to monitor our efficiency and safety while performing our duties.
Important Documents and Links