Need help? Our experts are ready to find the solution you need.
Food and Grocery Supply Chain Logistics
Count on Lynden to provide fast, door-to-door service for your food and grocery supply chain logistics needs. We partner with some of the country's largest grocery retailers to keep their customers supplied with fresh, frozen and packaged goods even in harsh weather or service interruptions. The grocery business is built on relationships, and we keep your reputation in mind while managing one link – or the entire chain – in your shipping, warehousing and delivery process.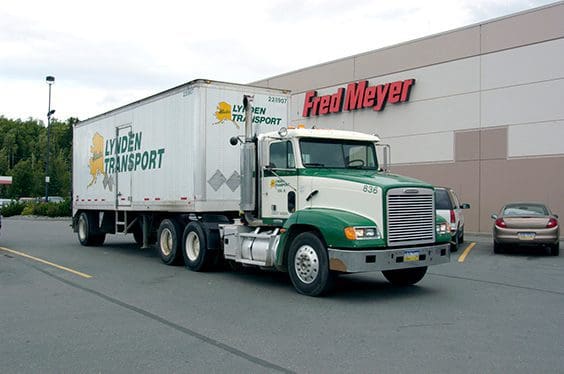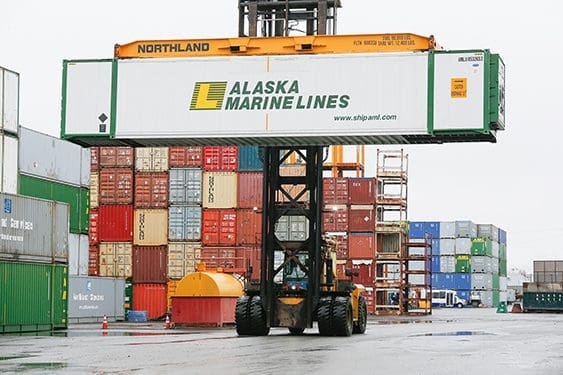 Lynden has perfected the art of moving temperature-controlled freight. You can trust us with everything from groceries to frozen seafood with a keep-from-freezing (KFF) service to protect your valuable shipments like milk, fish and fresh fruit. We offer early morning deliveries, sorting and repacking, distribution and cross-dock capabilities.
Our fleet of dedicated tank trailers carry fruit juices, concentrates, pure water, wines, and other edibles at just the right temperature. We are recognized as an industry leader in the transportation of temperature-controlled, less-than-truckload (LTL) and truckload (TL) service to customers throughout the Western U.S. We take the worry out of transporting your valuable freight so you can focus on running your business.
Lynden's online tools, like our free EZ Commerce system, give you the power to control information about your shipments, projects and business.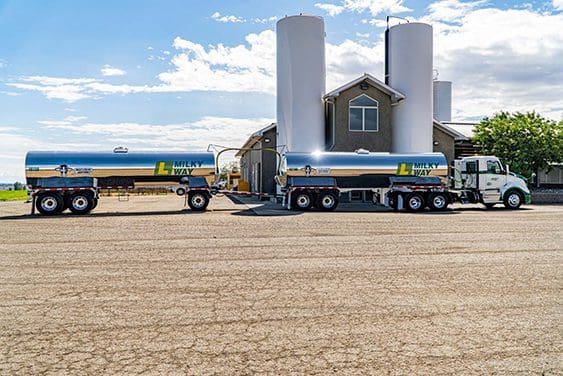 Yes. The Sanitary Transportation of Human and Animal Food (STHAF) rule took effect on March 31, 2017. It requires temperature tracking of all refrigerated shipments. Make sure your employees have the annual required training for handling food products and records of training are kept. Look for a carrier who provides continuous temperature monitoring of the inside of the trailer and that all trailers are cleaned and sanitized when emptied to ensure they are ready for the next shipment. 
Chill products are typically meat/poultry/seafood, produce, dairy and deli products. They primarily ship by truck due to limited shelf life. For island and other remote locations, air service is utilized. Chill products are considered in a state of decomposition and are time-sensitive due to a short shelf life.
Frozen items include entrees, vegetables, ice cream/desserts and some meat/poultry/seafood. In Alaska, frozen can ship from the Lower 48 by truck, barge or steamship. Within the Lower 48, trucks are used to deliver frozen and chill food products.
Yes. Carriers like Lynden are SmartWay compliant and committed to reducing their carbon footprint which are important attributes to growers and shippers in the organic foods industry. Make sure the carrier you choose maintains cleaning records of their equipment and containers are odor – and contaminant – free. Organic products spoil quickly and must be handled with care so carriers must have the ability to maintain reliable multiple temperature requirements for less-than-truckload (LTL) shipments. Pickup locations may be small farms and delivery locations may be smaller stores with different hours than larger grocery stores. Appointments may be required for receiving organic products.
We have the
equipment
experience
solutions
for your freight needs!
Submit a request to receive a personalized quote from one of our freight professionals.
Complete our form to schedule a shipment. Include your quote number if you have one.