Customers with multiple accounts under a single Lynden company can now manage them under one login profile in Online Payment.
Please read:
You can link multiple accounts under a single Lynden company. Example: Alaska Marine Lines customer has two accounts: ABCSHOP.1 and ABCCAFE.2. Customer can create one login ID and manage both accounts.
You cannot link accounts across Lynden companies. Example: Customer has an account with Alaska Marine Lines (ABCSHOP.1) and with Lynden Transport (ABCSHOP.23). You will need to enroll with two separate login IDs.
Once you link accounts, all funding sources under the login ID will be available to make payments for any accounts linked, therefore you must take precautions when selecting the accounts and the funding source.
Steps to linking:
Follow the instructions to enroll your first account.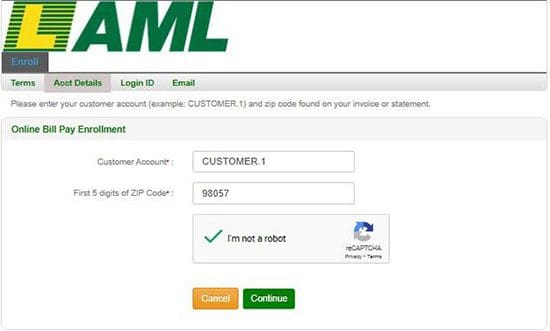 Once enrolled, click "Account Summary" at the top, then click on "Link Additional Accounts".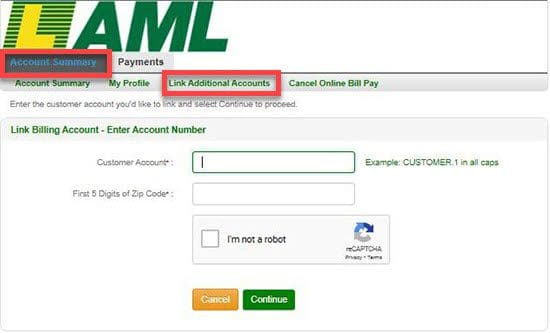 Add the customer account that you wish to link.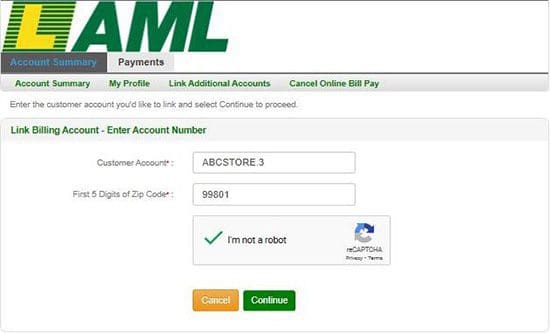 Confirm account linking and agree to the terms & conditions.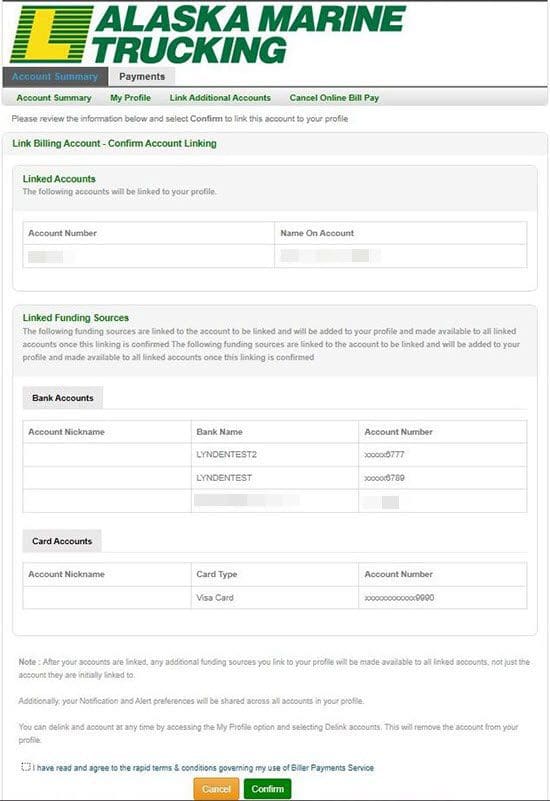 You will now be able to view and select the account you wish to make payments.