You must add a funding source in Online Payment before you can schedule a payment amount. A funding source can be either a banking account or credit/debit card. Note: not all customers will have access to pay by card.
Click on the "Manage Funding Sources" tab.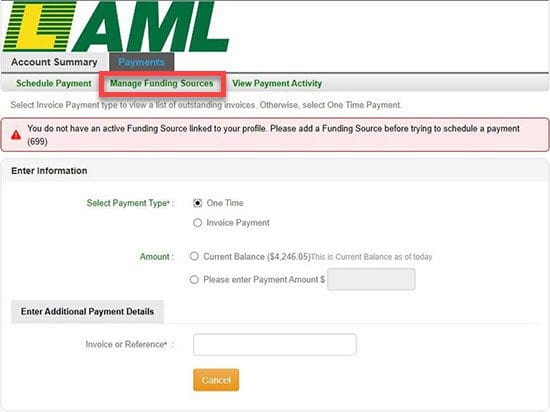 The following warning message means you can only enter a bank account in the Manage Funding Sources screen even if the card option appears. If you enter card information, you will not be able to pay by card at time of payment.

The "Manage Funding Sources" screen will provide you the option to add a Bank Account or Card.
As previously mentioned, not all customers have the option to Add Card.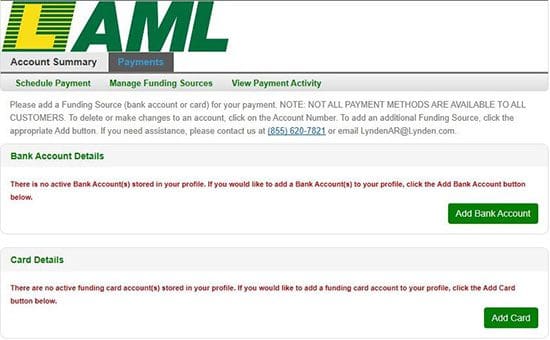 Adding a Bank Account (ACH) – All fields with an asterisk (*) are required.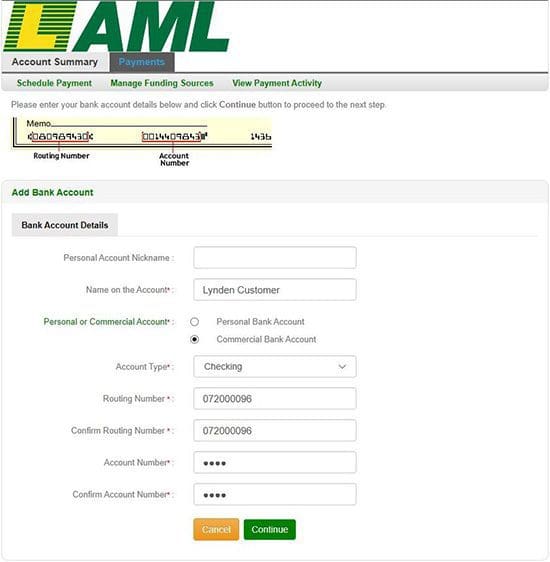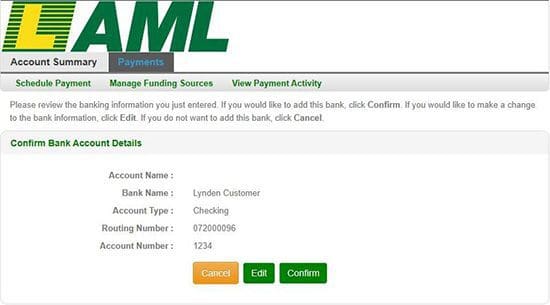 Adding a Card Account – All fields with an asterisk (*) are required.
Note: Enter the billing address that is on file with the card issuer (where card statement is sent).
"CVV No" is the 3 or 4 digit number on the back of your card.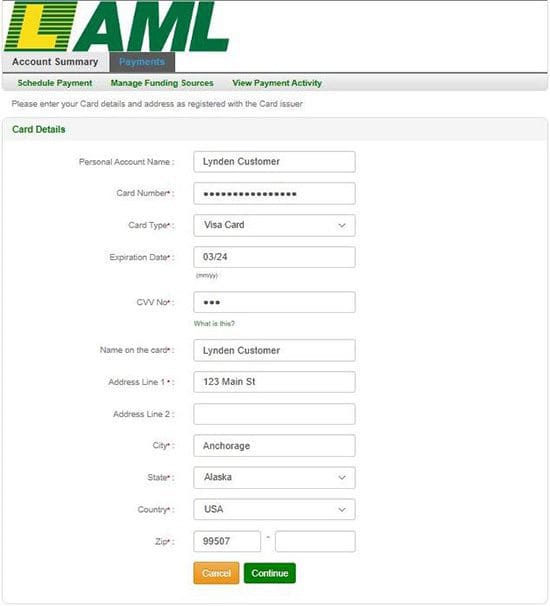 Select the "Confirm" button to continue.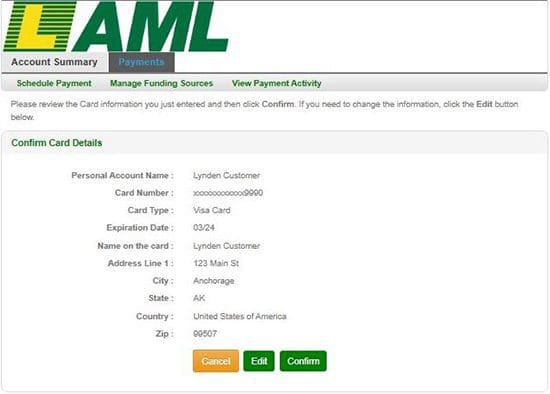 Once your Funding Source has been added, you can now click on one of the "Schedule Payment" button.