Customers can easily track their shipments using their Lynden Number, Reference Number, or Connecting Carrier Pro with Standard Tracking methods in our Tracking Center. No login is required.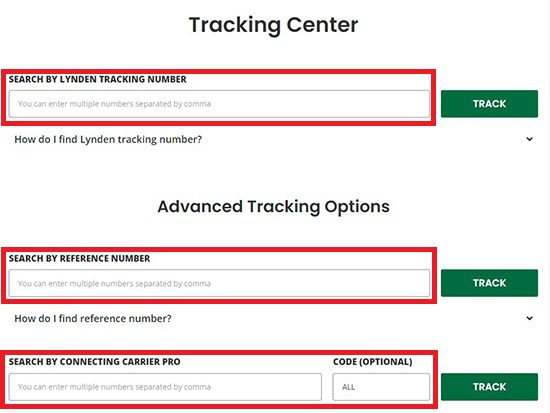 Details of the shipment are returned including the origin, destination, shipping history and current status.
You can "Get Email Updates" as long as the shipment has not been delivered.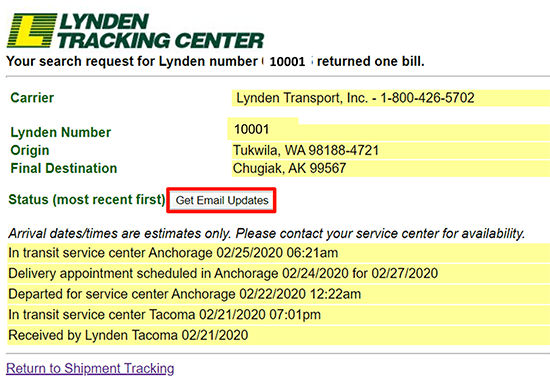 For more information about Email Updates, see Shipment Updates.