Enrollment in Online Payment allows you to save your payment details, schedule payments, view your balance, and select invoices to pay.

Scheduling a payment as an enrolled customer:
Now that you have added a funding source, you can schedule a payment. You have the option to schedule one of the following:
One-Time payment – allows you to enter a payment and your invoice number manually.
Invoice payment – allows you to view and select invoices owed on account.
Example of the One-Time payment: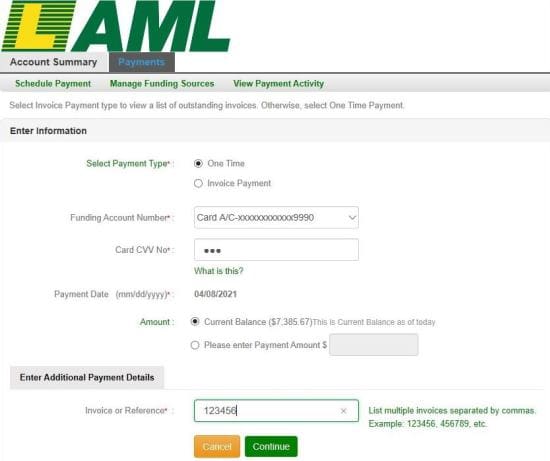 Example of an invoice payment: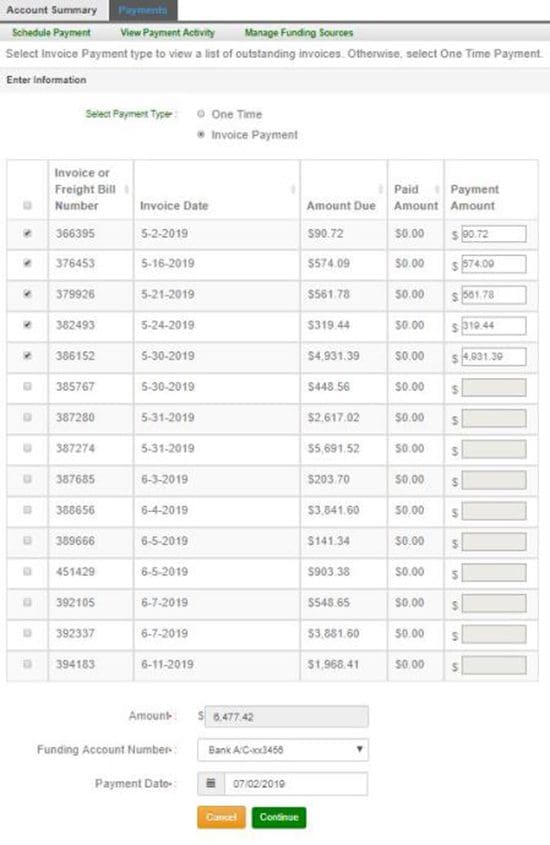 Review your payment and select the confirm button. Note: payments initiated online may take one to two business days to settle at financial institutions. Payments made online are considered pending until fully settled. Some freight may not be released until payments has been fully processed.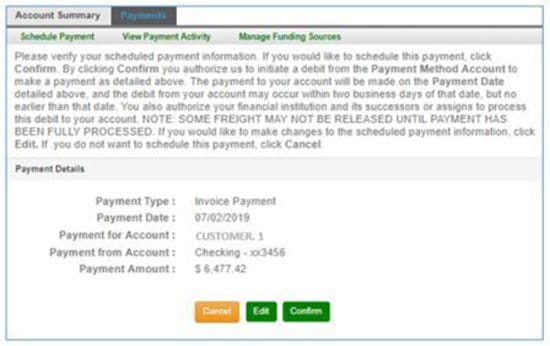 Your payment has been initiated and is in process. Please retain a copy of the payment record or the confirmation number should you need to refer to it.