Shipment Update emails can be set up for specific shipments. To get started, go to Lynden Tracking Center and enter your shipment tracking number (this can also be done from within EZ Commerce).
Enter either: Lynden Number, Reference Number, or Connecting Carrier Pro, and click "Track."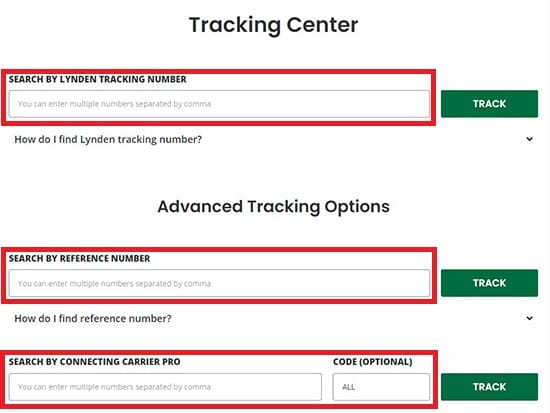 Click on the "Get Email Updates" button.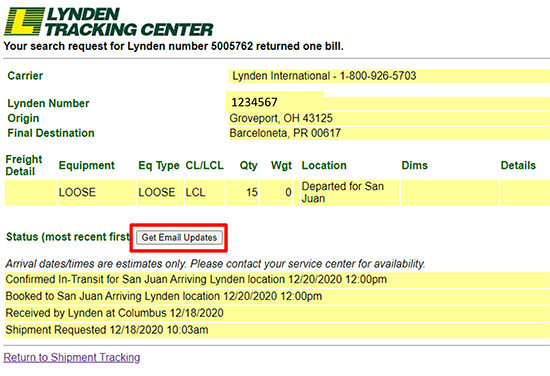 Enter your email address (for multiple email addresses separate by comma).
Select the "I am not a robot" checkbox.
Click Subscribe.