Don't have the tracking number? Search for your shipment in EZ Commerce using the Statement Search option instead.
To use the Statements search, use the down arrow key and select the date range for the shipments you want details on.
Results are based on the statement selected and will display all shipments on that particular statement. For more shipment details, click on the Lynden No.



Search results provide detailed shipment information including:
Any available documents
Status data
Ability to Get Email Updates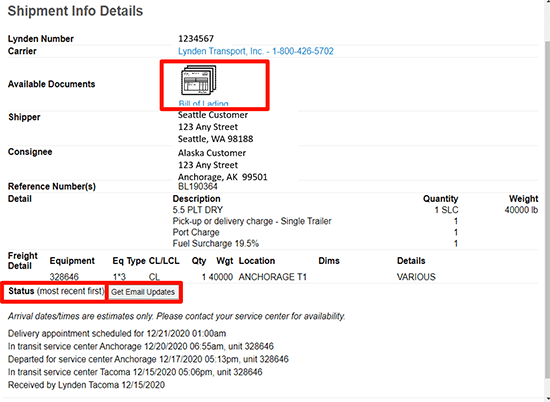 For more information about Email Updates, see Shipment Updates.