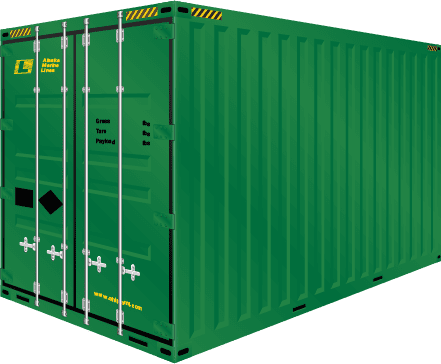 The above table shows the range of possible dimensions for this equipment type.
This page is meant to provide a general example of the type of equipment available in the Alaska Marine Lines fleet. There can be variations in size, weight, and availability. Please contact us to confirm specific equipment specifications if cargo being shipped is close to equipment specification limits.
* All loads must not exceed legal road limits when moving over public roads. Costs due to over loading are to the account of the cargo. The weights provided above are defined as:
Tare

: Weight of the container without cargo.

Gross

: Maximum designed weight of container with cargo.
Highway Max: Estimated maximum cargo or payload weight allowed by Washington State while moving on standard tandem axle chassis on public roads. Learn more »