Need help? Our experts are ready to find the solution you need.
Heavy Haul, Oversized Load, and Bulk Services
Partnering with oilfield operators and suppliers, we furnish dependable heavy haul transportation in Alaska's harsh climate. Our skilled drivers safely deliver heavy equipment, mining supplies, oil well drilling materials and production compounds. And your over-dimensional and overweight shipping challenges are met utilizing some of the industry's most experienced personnel.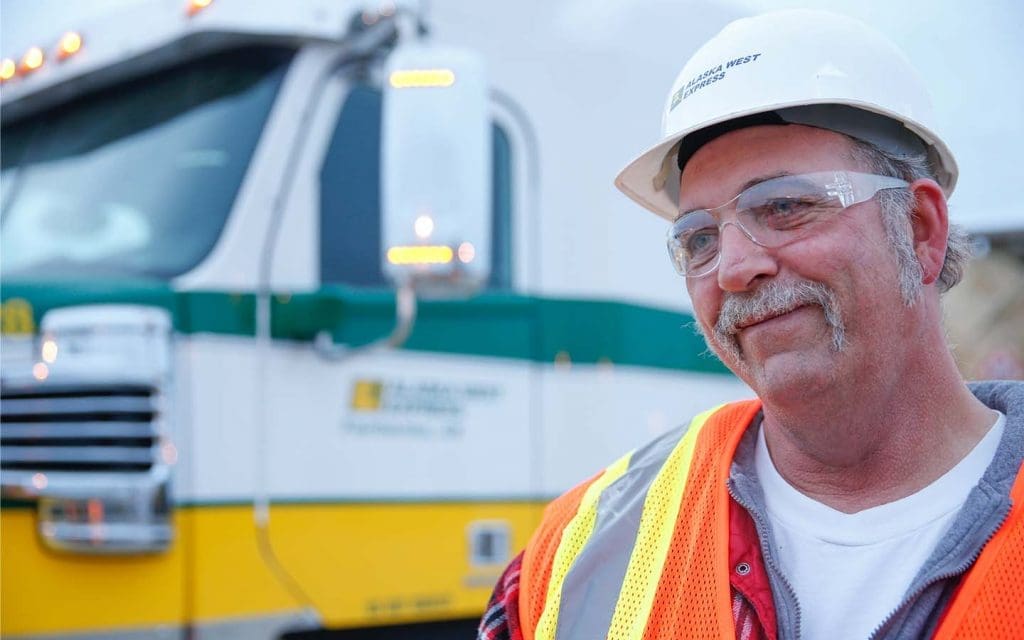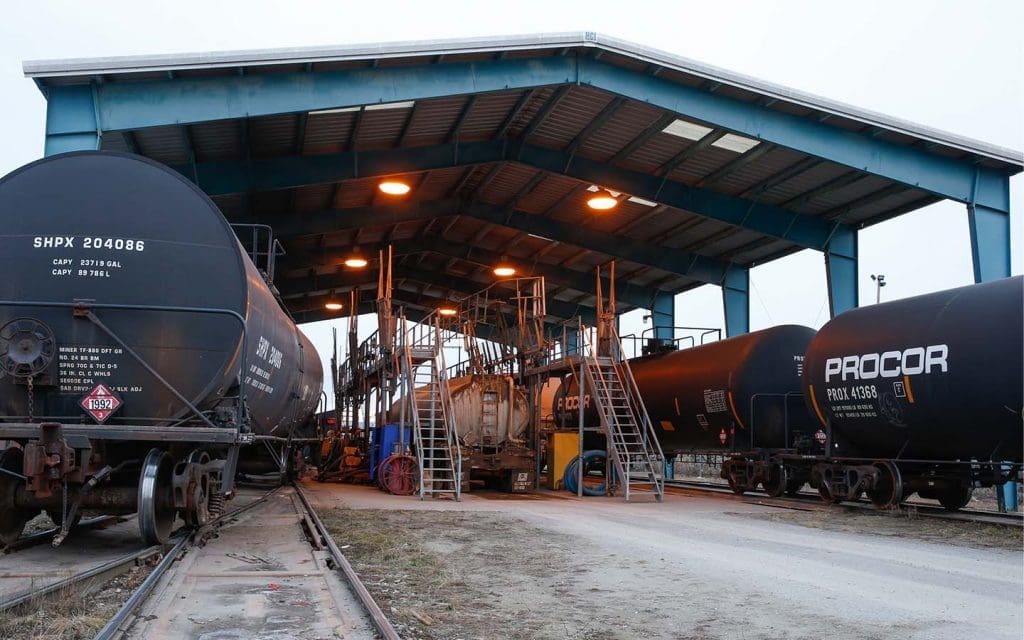 With our own rail terminus at the Fairbanks Service Center, Alaska West Express operates a state-of-the-art transfer facility with vapor recovery system, and a "R" Stamp Certified repair facility provides certified tank cleaning and repair. Chemicals aren't the only thing Alaska West Express moves through its Fairbanks facility — oilfield tubulars, bulk or liquid products, heavy haul and oversized equipment are also trucked to destinations further north. And if required, we can store your shipment before transporting it to Alaska's North Slope.
Alaska's Largest Intermodal Tank and Chassis Operator
Alaska West Express is the leader in transporting liquid- and dry-bulk products, hazardous and non-hazardous chemicals, fuel and other petroleum products to and from Alaska. We are also the Alaska agent for CLX Logistics.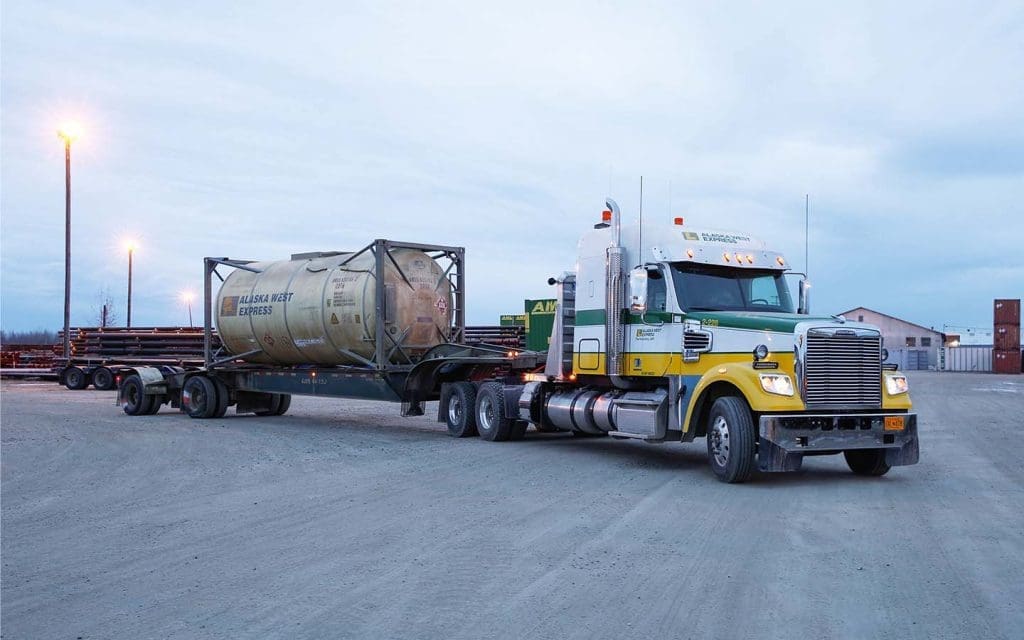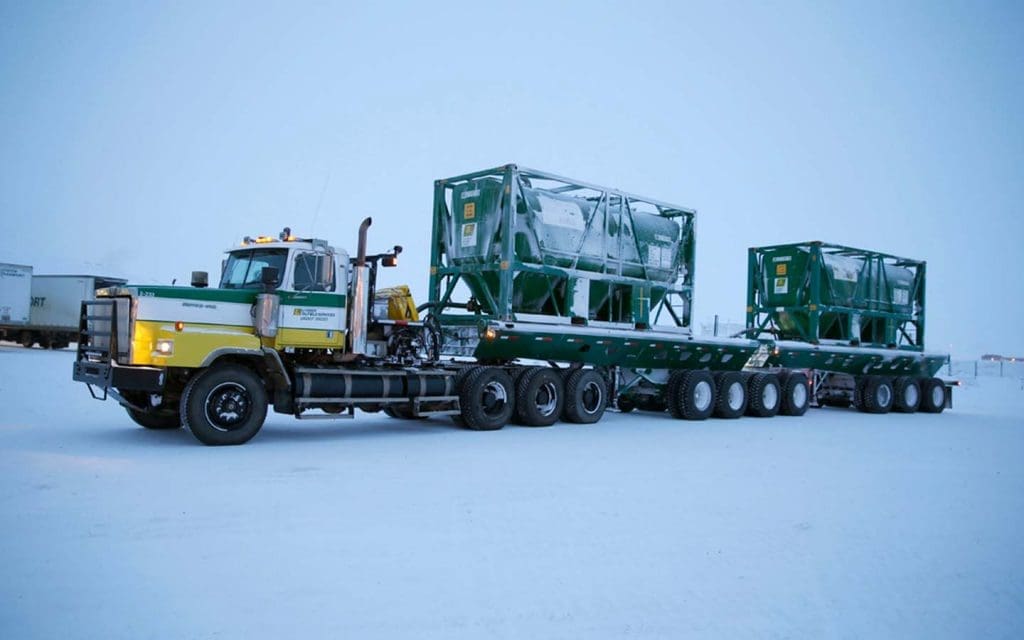 Lynden Oilfield Services, a division of Alaska West Express, provides support for exploration, production, and service companies on the North Slope working to develop Alaska's oil and gas resources.
Lynden Training Center, a division of Alaska West Express, provides hands-on instruction for transportation of hazardous waste operations, workplace safety, emergency management and hazardous materials emergency.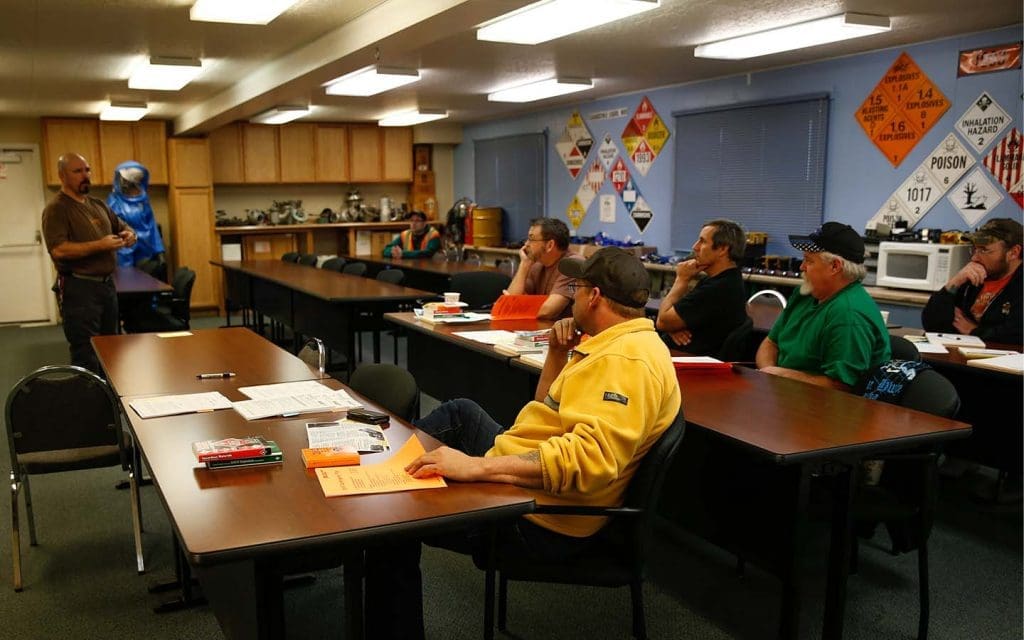 We have the
equipment
experience
solutions
for your freight needs!
Submit a request to receive a personalized quote from one of our freight professionals.
Complete our form to schedule a shipment. Include your quote number if you have one.