North Slope Development Logistics
Need help? Our experts are ready to find the solution you need.
Lynden Oilfield Services, a division of Alaska West Express, provides North Slope development logistics and supports exploration, production, and service companies working to develop Alaska's oil and gas resources.
Transportation and logistics are critical to the activity on the North Slope. Our services include support for drilling contractors, chemical suppliers, camp support, construction, and all phases of resource activity on and off the road system throughout the North Slope and offshore Alaska.
Alaska's North Slope continues to grow, focused on the redevelopment of existing fields and expansion into new resource areas. Increased volumes and expansion to fields beyond Deadhorse require additional hauling and logistics support. Expansion of the logistics support base in Deadhorse creates efficiency and flexibility while maintaining the vital link for inbound air, trucking, and barging services.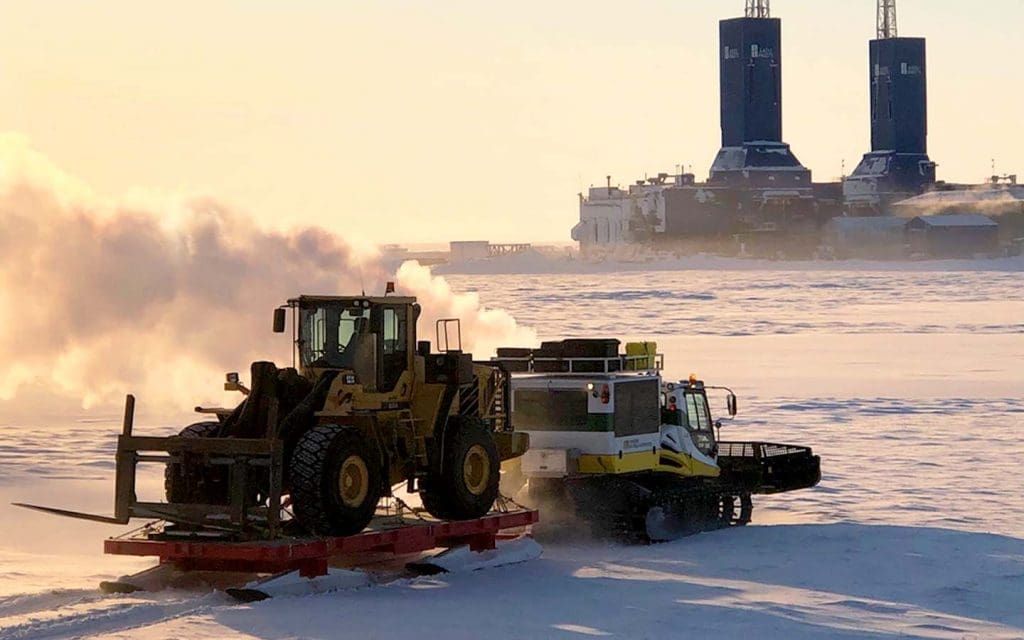 Intra-field hauling including same-day delivery
Water, fuel, and bulk liquid hauling
Materials distribution
PistenBully snowcats can pull loads in difficult winter conditions using custom-built sleighs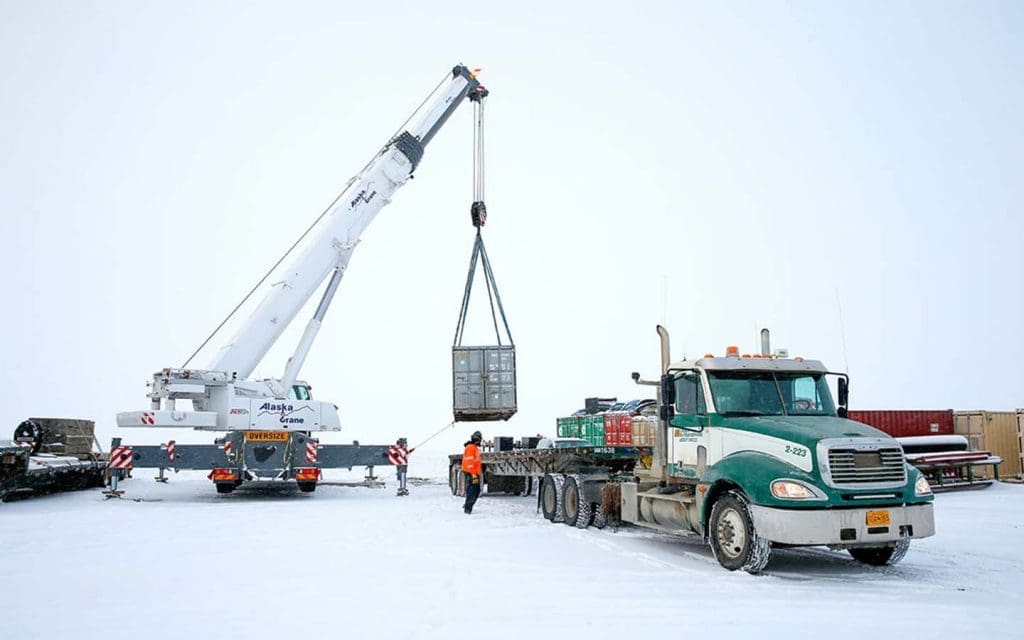 Logistics and Multi-Modal Services
Small package and freight operations, including cross-docking, pickup and delivery, and on-site customer service
Freight operations and delivery as required
Air charter operations with consolidation
Hovercraft operations
Local trucking operations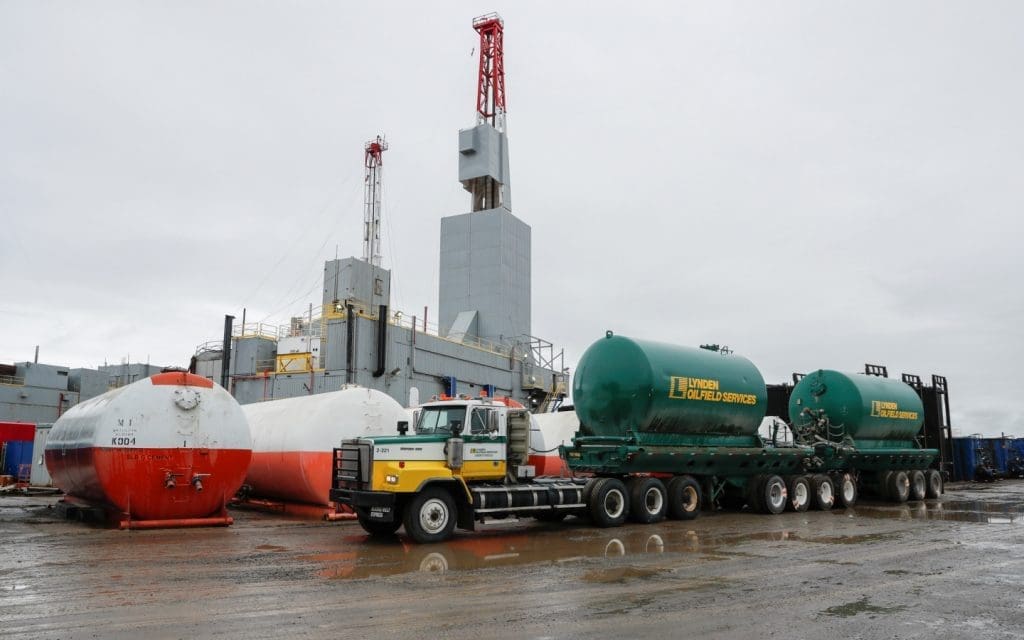 In-Field Logistical Services
Established operating base in Deadhorse
Equipment to support the expanded services
Knowledgeable staff on site
Lynden's last-mile services
Existing processes and IT infrastructure to leverage operations
Existing expertise in: bulk materials, warehousing, heavy haul, pipe handling, multi-modal operations, LTL operations, small package delivery, and pick up service
Pipe
Packaged materials in Lynden containers or on the ground
Bulk materials in Lynden bulk tanks or on-site storage silos
Storage at Lynden or customer location using Lynden trailers, containers on wheels, or grounded containers
At Lynden, safety is our No. 1 priority. Our companies have been recognized year after year for incident- and accident-free operations in the most challenging conditions on land, air, and sea. Keeping our employees, customers, equipment, and environments safe is our most important objective each day.