Need help? Our experts are ready to find the solution you need.
Trucking to Alaska since 1954
Lynden Transport pioneered scheduled over-the-road truck service to and from Alaska on the Alcan Highway in 1954. Almost 70 years later, we are still the trusted leader for moving freight to, from, and anywhere within Alaska. Our network of Service Centers is unmatched. With the most versatile and largest equipment fleet in the Alaskan market, along with highly specialized equipment to service the state's remote bush areas, Arctic tundra, and southeast coast, Lynden Transport stands alone in its Alaska expertise.
We provide multi-modal, full-service, regional, common, and contract carrier services along with ship (motor vessel) and economical barge service. Our array of options provides the fewest service interruptions and gives you the assurance of a single company in complete control from pickup to delivery. Lynden Transport drivers have logged millions of miles establishing our reputation as the most flexible, innovative transportation company ever to serve the 49th state. We treat our customers as partners and work alongside them to achieve success.
Truckload and LTL Service to Alaska
Lynden Transport is a regional carrier providing Truckload and Less-than-Truckload (LTL) service to, from, and within Alaska. We have expedited routes via Washington, Oregon, California, Texas and the surrounding oil patch, and Western Canada.
Lynden gives you the added assurance of a single company in complete control right to your destination. Using our National Dispatch program, we can arrange for your shipment to be sent from anywhere in the U.S. and Canada, to the Pacific Northwest and Alaska. Lynden will arrange all the transportation using the most dependable carriers at competitive rates.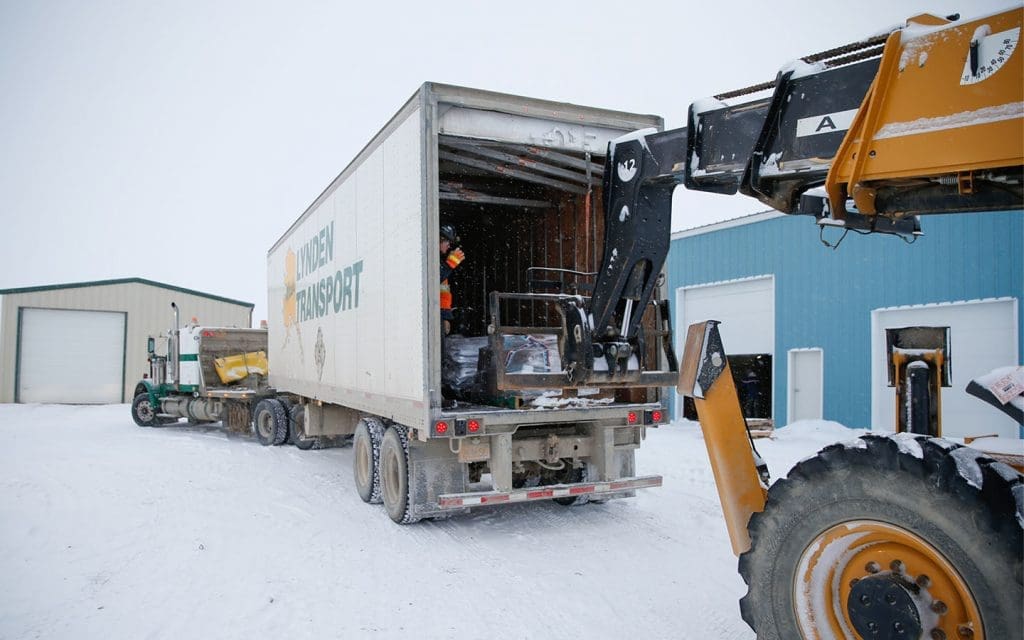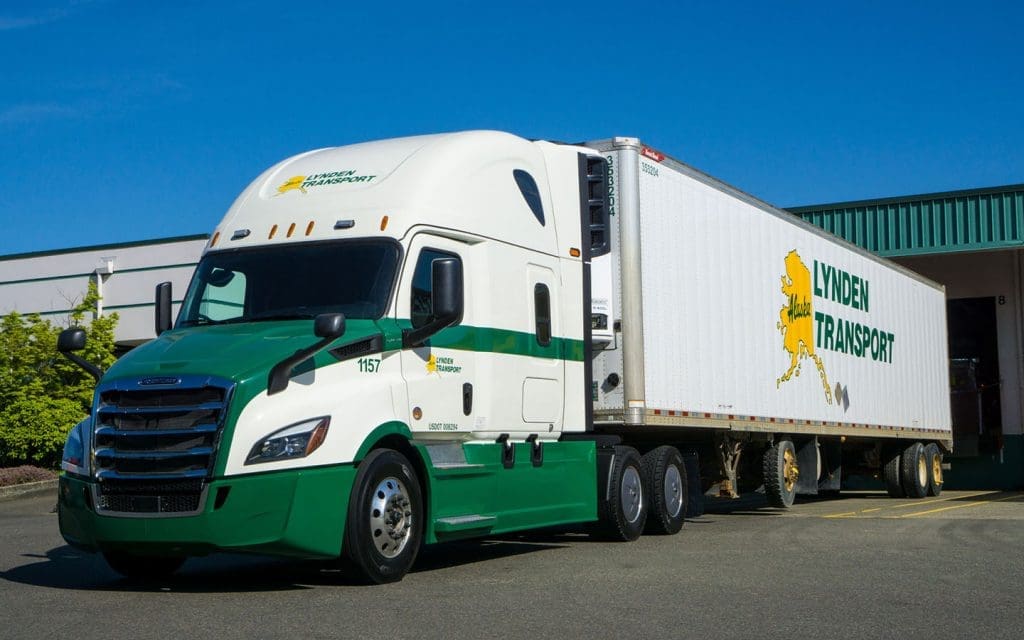 Connecting Texas and Canada to Alaska
Lynden Transport provides expedited truck service via the Alcan Highway to all points in Alaska. Shipments originate from Texas, Oklahoma, Louisiana, and Alberta. We provide Truckload (TL) and Less-than-Truckload (LTL) service for general commodities, oilfield, mining, and construction materials as well as HazMat or waste hauling.
QuickTrans: Lynden's Expedited Trucking Service
Lynden Transport's QuickTrans service provides the economy of truck freight with the speed of air freight. QuickTrans features twice-weekly fast and reliable team-driver Alcan Highway service between Seattle/Tacoma, Washington and Anchorage, Fairbanks, Kenai, Valdez, and Prudhoe Bay, Alaska.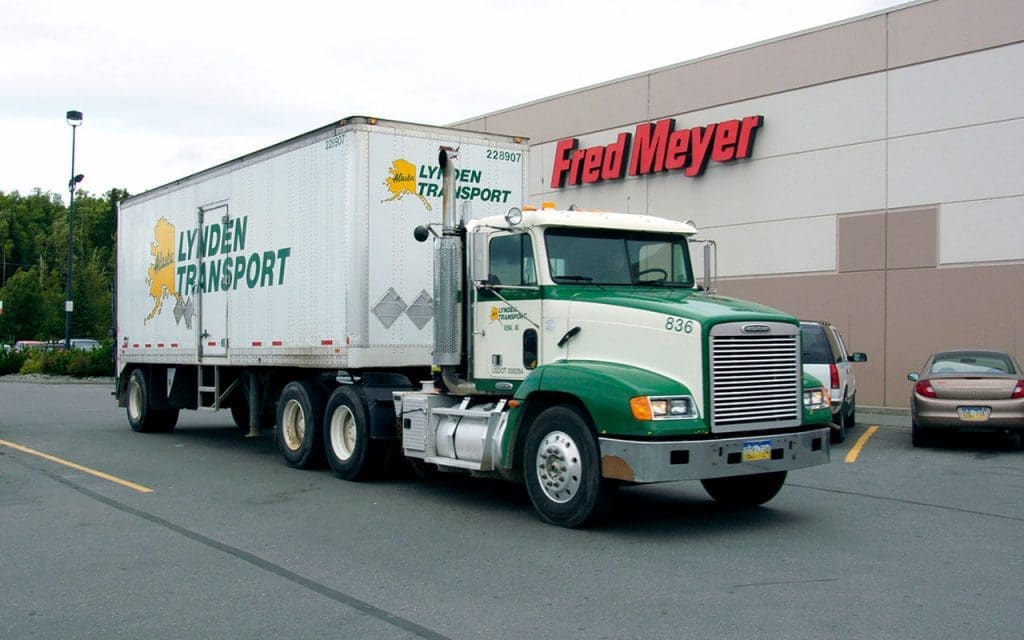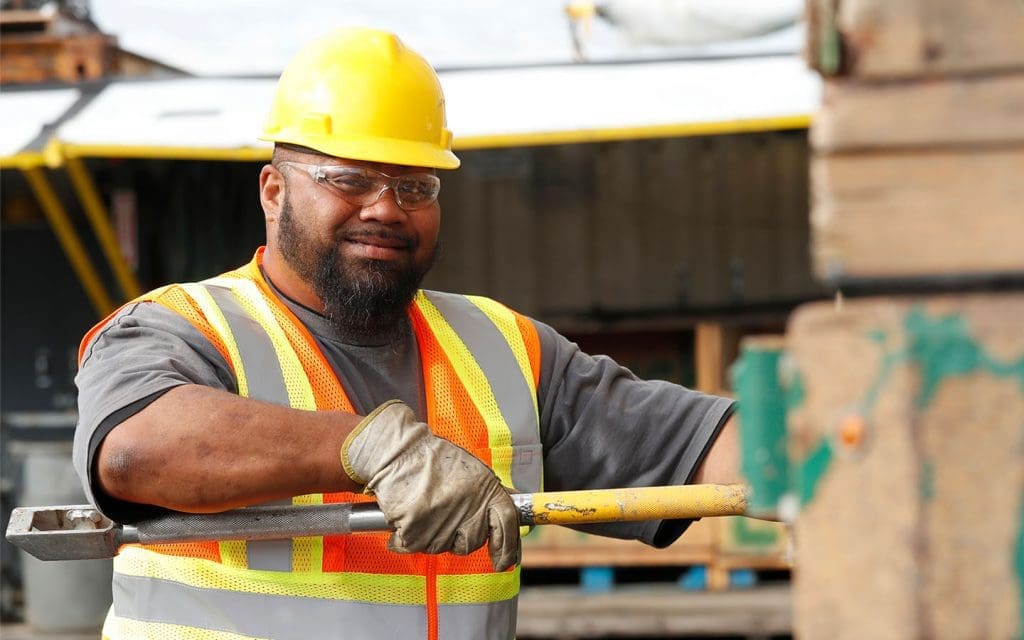 Heavy Haul Services
We wrote the book on heavy hauling to the Prudhoe Bay and Kenai oilfields. With our extensive mining and construction experience, we offer the best mix of specialized equipment and the dedication necessary to provide the best possible service.
Cool Chain: Logistics for the Seafood Industry
Lynden's Cool Chain logistics service manages your seafood supply chain from start to finish. Fresh or frozen seafood is transported at just the right speed to meet the particular requirements of customers, all the while controlling temperature to maintain the products' top quality.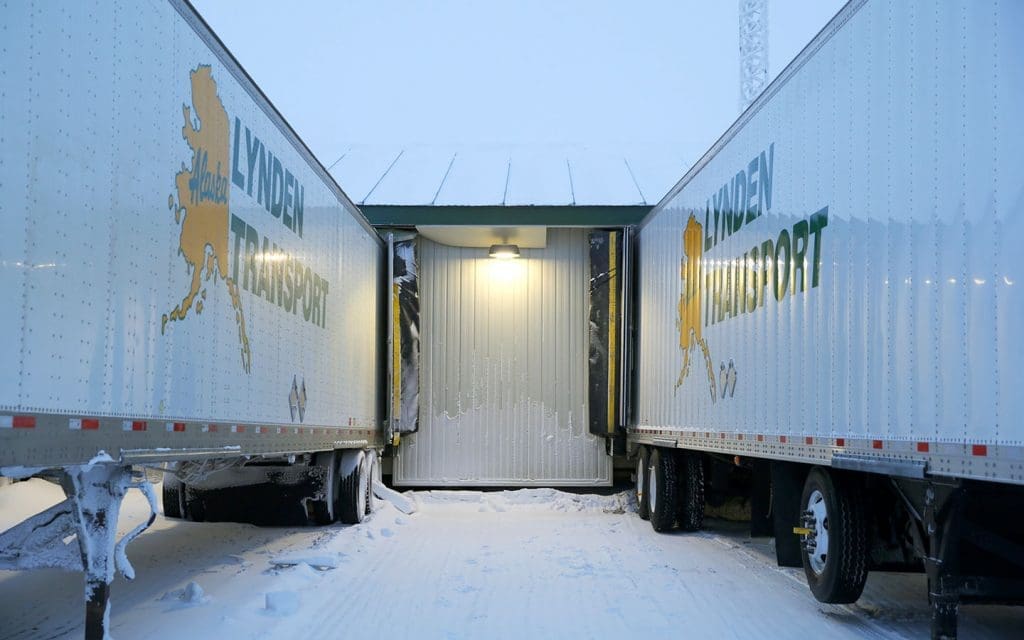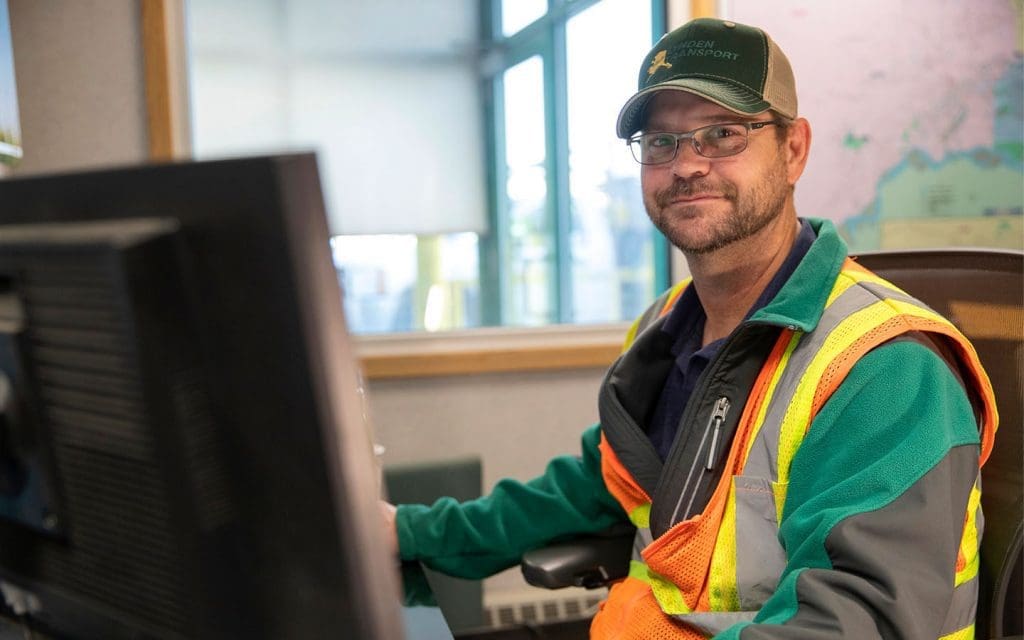 National Dispatch Service to and from Alaska
Utilize Lynden Transport's National Dispatch service to handle your logistics needs between Alaska and the Lower 48 or Canada. With our network of Service Centers and standard and specialized equipment, we can handle anything from hazardous material to consolidations. Our team acts as your freight traffic management department, ensuring shipments move seamlessly from origin to destination.
That depends on a few factors, such as where the shipment is going and how quickly it needs to get there. Lynden offers a variety of transportation options including truck, ship, barge, and air, allowing you to customize your service to optimize time and money. View our service schedules or contact us to learn more about shipping options that best fit your needs.
We have the largest Service Center network in Alaska, and deliver freight across the entire state of Alaska. View our schedules and Service Center locations for more information.
No, you do not need to set up an account if you prefer to prepay for the shipment.
In order to set up a charge account you'll need to submit a Credit Application. Once received, our team will set up a customer account number for you and you're all set to start shipping!
We have the
equipment
experience
solutions
for your freight needs!
Submit a request to receive a personalized quote from one of our freight professionals.
Complete our form to schedule a shipment. Include your quote number if you have one.