Company Overview
As a heavy civil contractor for more than 40 years, Knik Construction has the experience, equipment, and people to handle the most challenging projects in the most difficult environments. Some say we've expanded air travel in Alaska with the string of runways we've built there over the past 30 years. We've worked on some unique runway and roadway projects in places like Guantanamo Bay, Cuba; Wake Island; Midway Island; and St. Lawrence Island, just 35 miles from Russia. We've also completed unusual projects like dismantling a manmade island in the Beaufort Sea and relocating abandoned drill rigs in the far reaches of Prudhoe Bay. We are proud of the many projects we have completed for state and federal governments and for the U.S. military.
Experience in Challenging Conditions
The Knik team works year-round, often in the arctic elements. We carefully schedule the best season and equipment for each phase of a project. That may mean moving materials via waterways in summer and performing work in winter by constructing ice roads to transport workers and equipment, or using a helicopter to offload a barge in shallow or frozen waterways. We've built our reputation on learning how to work with – and in spite of – the elements.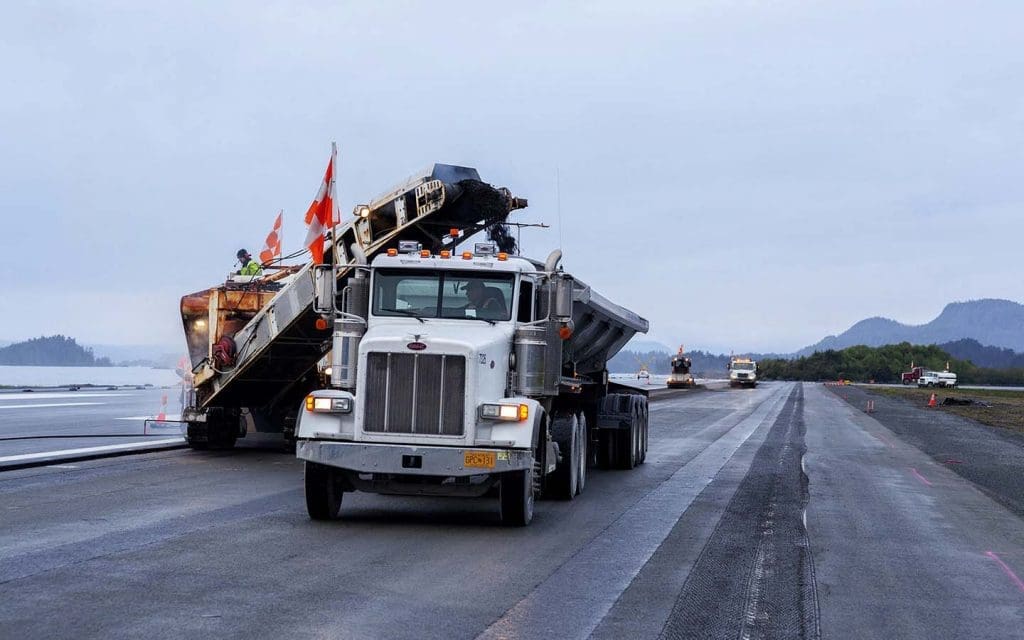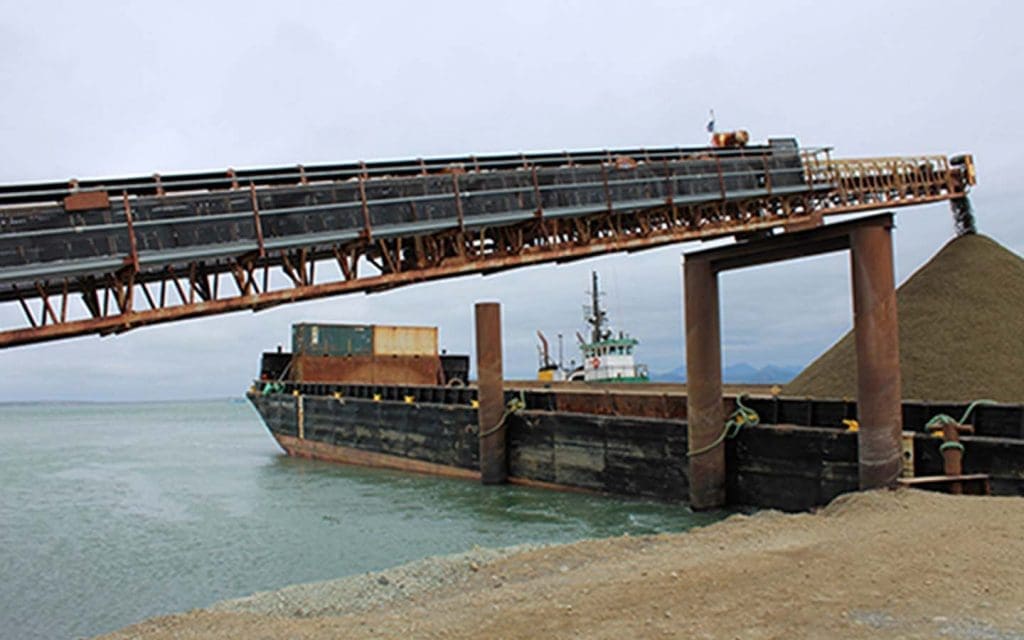 Multi-modal Options
Whatever type of construction project you need, routine or unusual, our seasoned team of logistics veterans can help you plan, coordinate, and complete it. Our unique strength is providing barges and a variety of other equipment for onshore or offshore mobilization. Knik is one of the Lynden family of companies® offering multi-modal capabilities via land, sea, and air. This array of transportation options has served our customers well in government and private sector organizations throughout Alaska, the South Pacific, and the Caribbean.
Quality People
Knik managers have learned construction from the ground up and personally walk each project from the bid stage to final acceptance. Through experience we have learned that communication between the customer and the surrounding community is key to creating a successful outcome. We consider our customers as partners in a shared vision for each project. At Knik, we believe that the quality of a business is determined by the quality of its people. We strive to hire and keep the best. We operate a safe, drug-free work environment.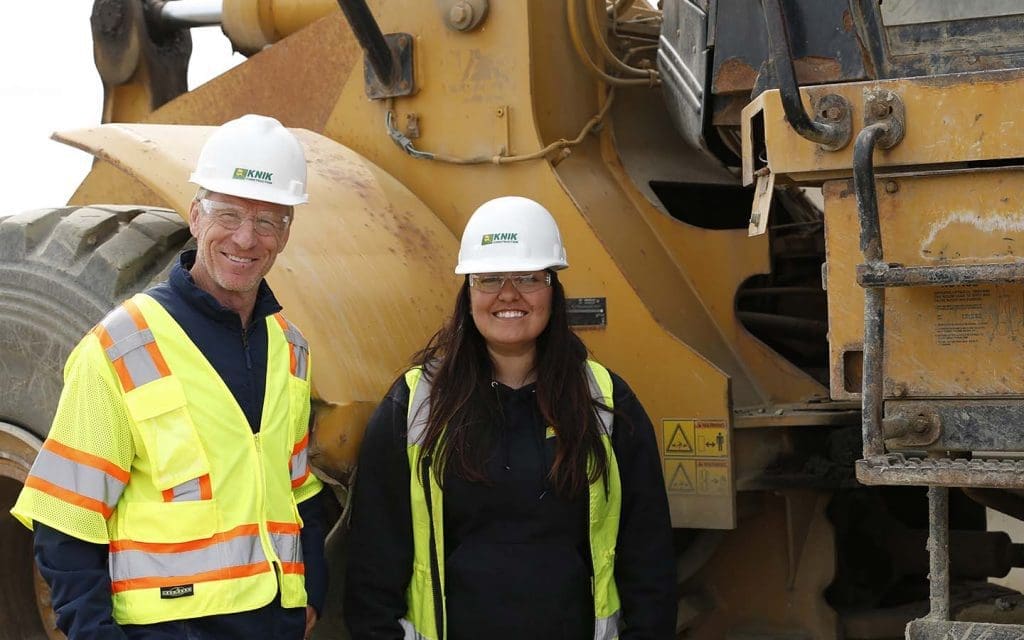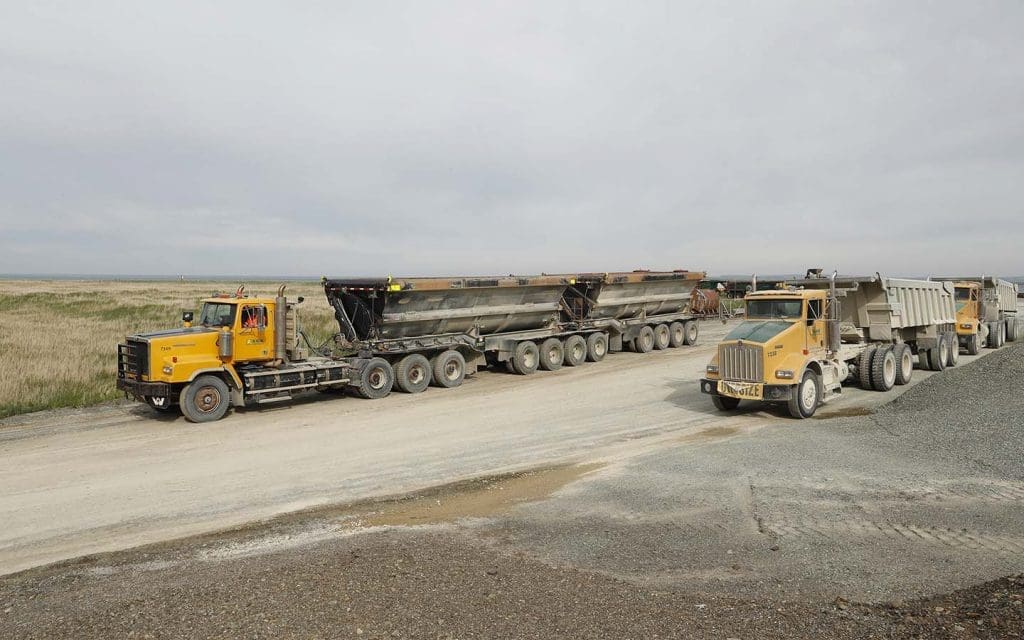 Aggregate Delivery
Each year, Knik Construction transports over 100,000 tons of gravel, rock, sand, and other aggregate material by tug and barge to remote sites in Western Alaska and other parts of the world. Our fleet of ocean-going and shallow-draft tugs, barges, and landing craft offer safe, reliable materials and equipment transport to almost any marine destination. Our low-ground-pressure, off-road vehicles are engineered to carry heavy loads across sensitive environments without causing damage. A Quality Control (QC) inspector is onsite at all of our crushing and asphalt operations to ensure we are producing the highest quality material for our customers.
Remote-site Crushing
We manage material quarries in Western Alaska which produce crushed base course, asphalt aggregate, and riprap for road, airport, and harbor projects throughout the state. Knik also owns and operates three portable crushing systems each capable of producing at least 400 tons of crushed aggregate per hour. Each system can move quickly and easily to remote site quarries and gravel sources throughout Alaska, Guam, the South Pacific, and the Caribbean.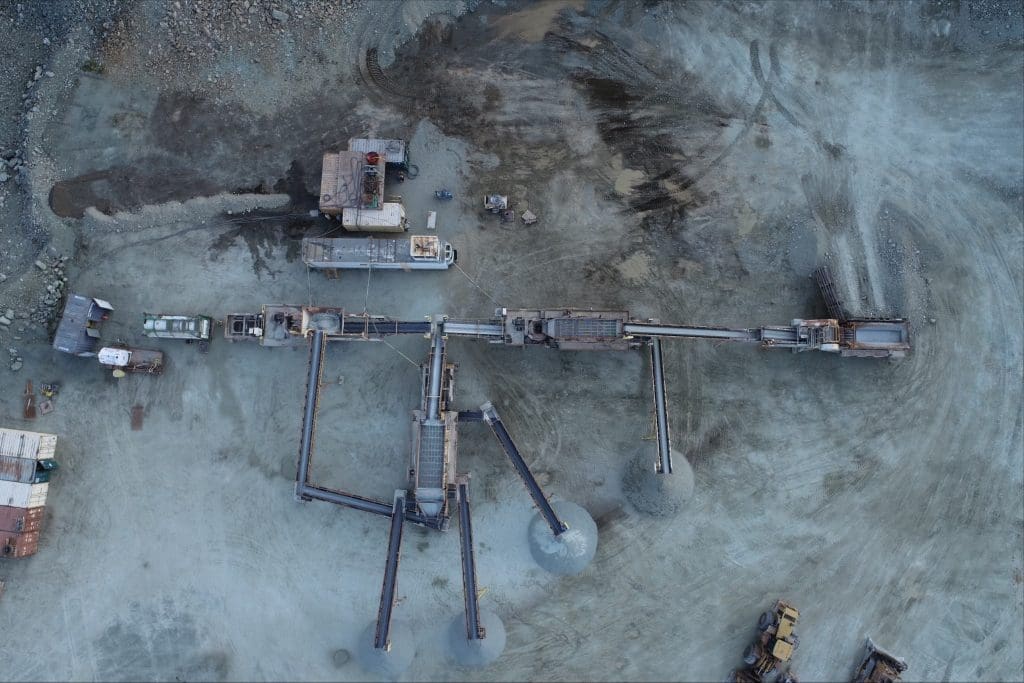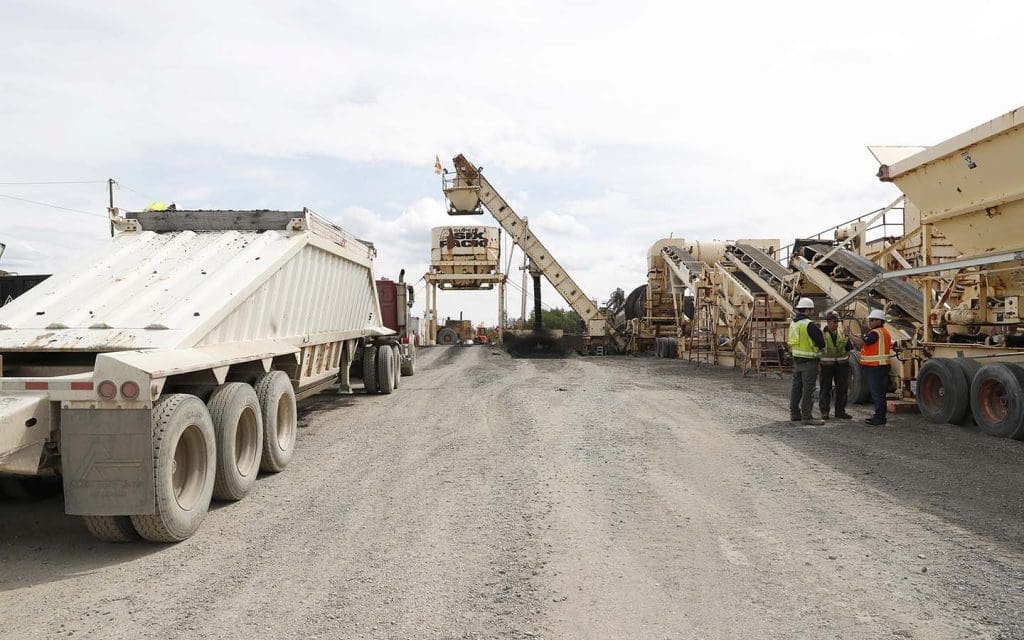 Asphalt Production
Knik operates three portable state-of-the-art Astec 400‐ton‐per-hour asphalt plants that can produce hot mix asphalt anywhere in the world. These plants operate in remote locations that require asphalt cement to be shipped in a cooled state and reheated for use. Knik has the unique ability to ship asphalt cement in specially designed shipping containers constructed with built‐in heating systems. These containers make it possible to transfer asphalt cement in a way that is less harmful to the environment. This allows Knik the ability to produce a variety of types of hot mix asphalts depending on the customer's specifications. Each system can move quickly and easily to remote project sites throughout Alaska, Guam, the South Pacific, and the Caribbean.