Need help? Our experts are ready to find the solution you need.
Bering Marine Corporation provides highly specialized, contracted marine services to reach water-locked villages and other remote Alaska locations. We deliver building materials, equipment, and gravel to some of Alaska's most isolated spots – through some of Alaska's most hostile seas – over some of Alaska's shallowest waterways. Bering Marine's fleet of shallow-draft equipment supports construction of docks, roads, and airstrips in Alaska communities. We do whatever it takes to get our customer's freight on the shore, from lifting cargo by helicopter to off-loading goods onto unimproved beaches from a landing craft.
Bering Marine can also help prepare for or respond to emergencies anywhere in Alaska, as we proved by playing a key role in responding to the Exxon Valdez oil spill. A self-contained, ocean-going command post was assembled and on-location within 48-hours of the notice to proceed. Later, landing craft, a floating refueling station, and camp barges were added to the clean-up fleet. We've supplied similar emergency response units to support oil drilling ships working in the Beaufort Sea.
Bering Marine Corporation is a contract carrier and authorized agent for Alaska Marine Lines.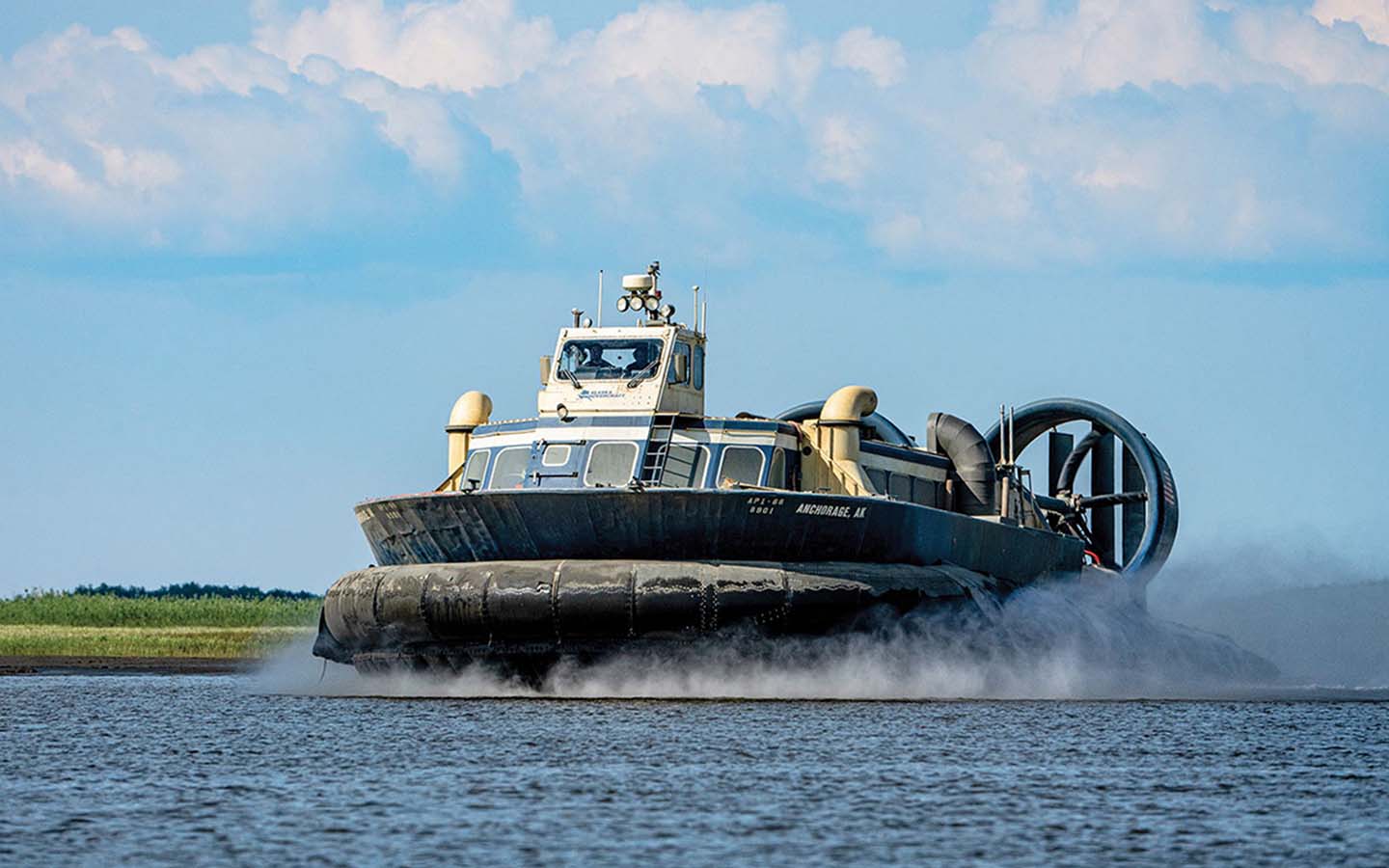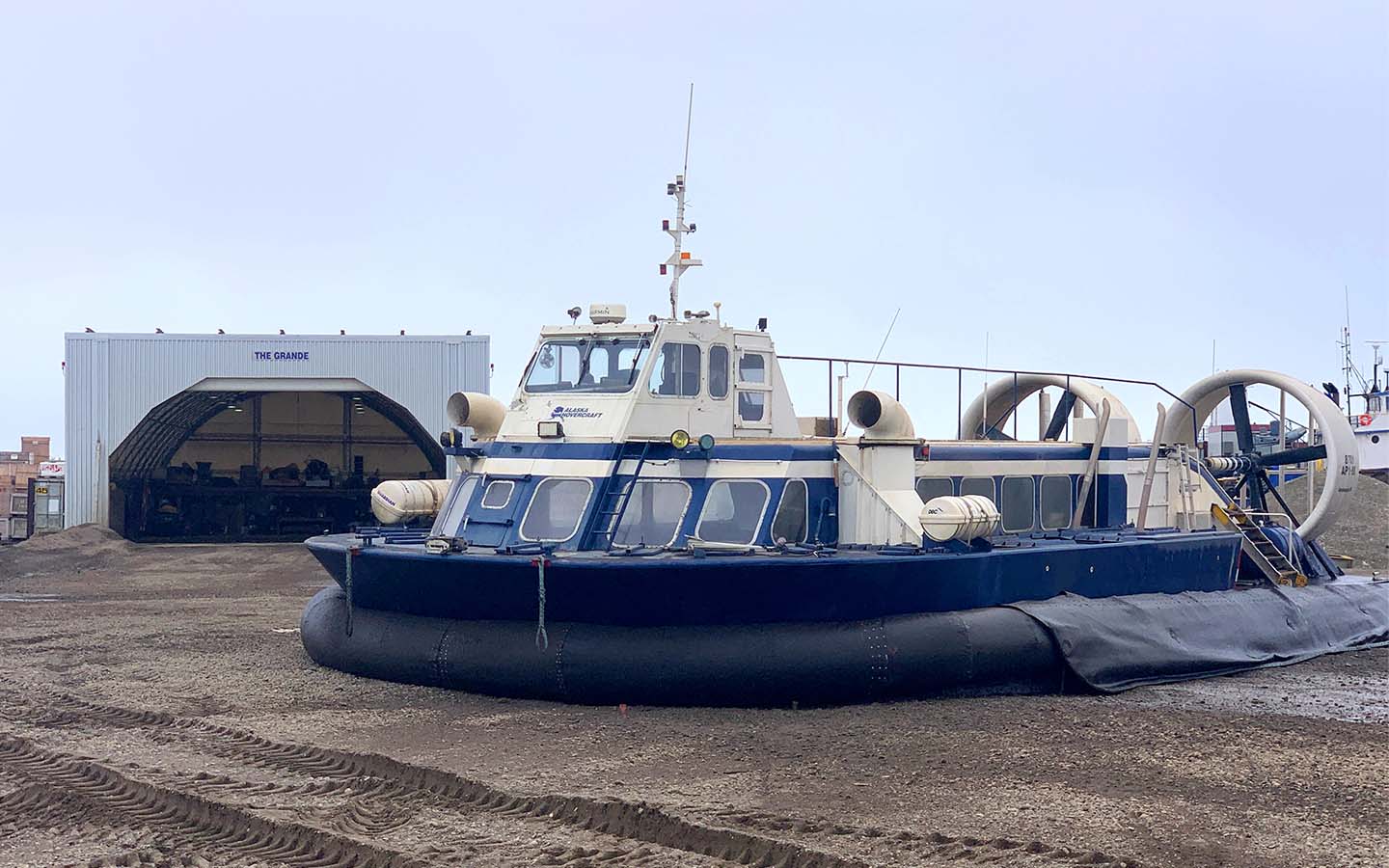 Subzero temperatures and wide-open spaces. This is the perfect environment for the hovercraft. Bering Marine's floating giants hover above land, water, ice, or sand and go where no other marine vessels dare to venture. Whether you need crews transported to and from offshore drill rigs, or oversized supplies delivered to uncharted areas with no roads, we can help.
We provide commercial-size hovercrafts that are environmentally friendly and safe for transporting cargo or people. We also offer a more complete turn-key experience including a crew, maintenance, parts, and fuel on a daily or weekly basis.
Our vessels are U.S. Coast Guard-certified for commercial use, fully amphibious, and have complete navigation and communications systems. The AP.1-88 hovercraft can transport up to 40 passengers or 12,500 pounds of freight.
As a member of the Lynden family of companies, Bering Marine Corporation has the unique benefit of drawing on the diverse skills and abilities of multi-modal transportation and logistics companies to meet customers' needs. We are ready for your most challenging assignments, wherever they may be!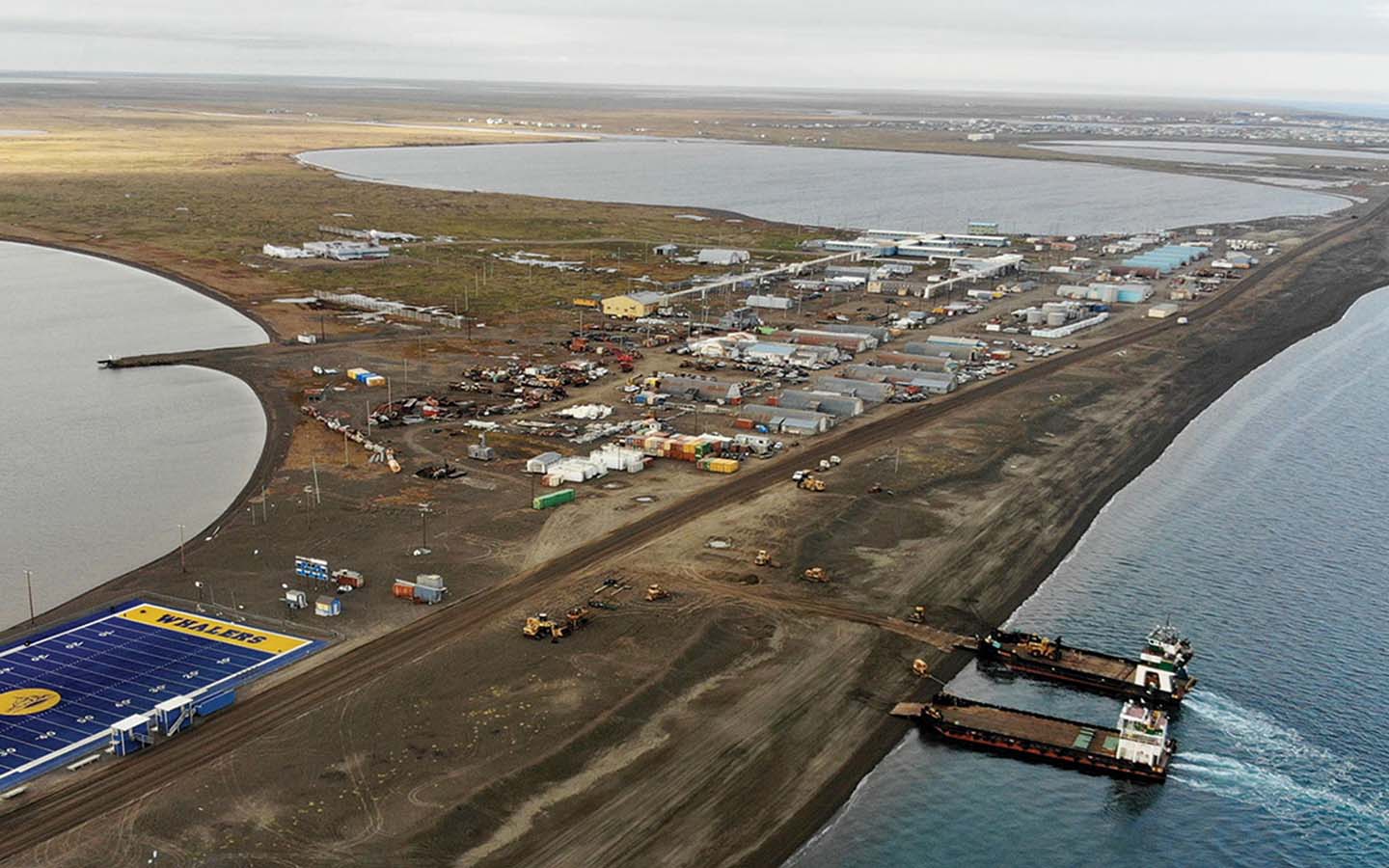 Bering Marine's landing craft provide access to some of the world's most remote areas. Our shallow-draft vessels feature ramps that connect to shore from rivers or lakes to deliver heavy equipment, vehicles, and supplies for building projects like roads, airstrips, or mine sites. Each landing craft can transport up to 400 tons of cargo with a 100-foot deck. Rock trucks, bridge girders—even excavators—are all easily transported with our unique equipment.
Each spring, Bering Marine works with Alaska Marine Lines to provide nine scheduled sailings, with multiple shuttle voyages, to approximately 80 different coastal and river villages in Western Alaska. Lynden's specialized equipment delivers people, materials, and equipment to any location so work can begin, continue, or be completed.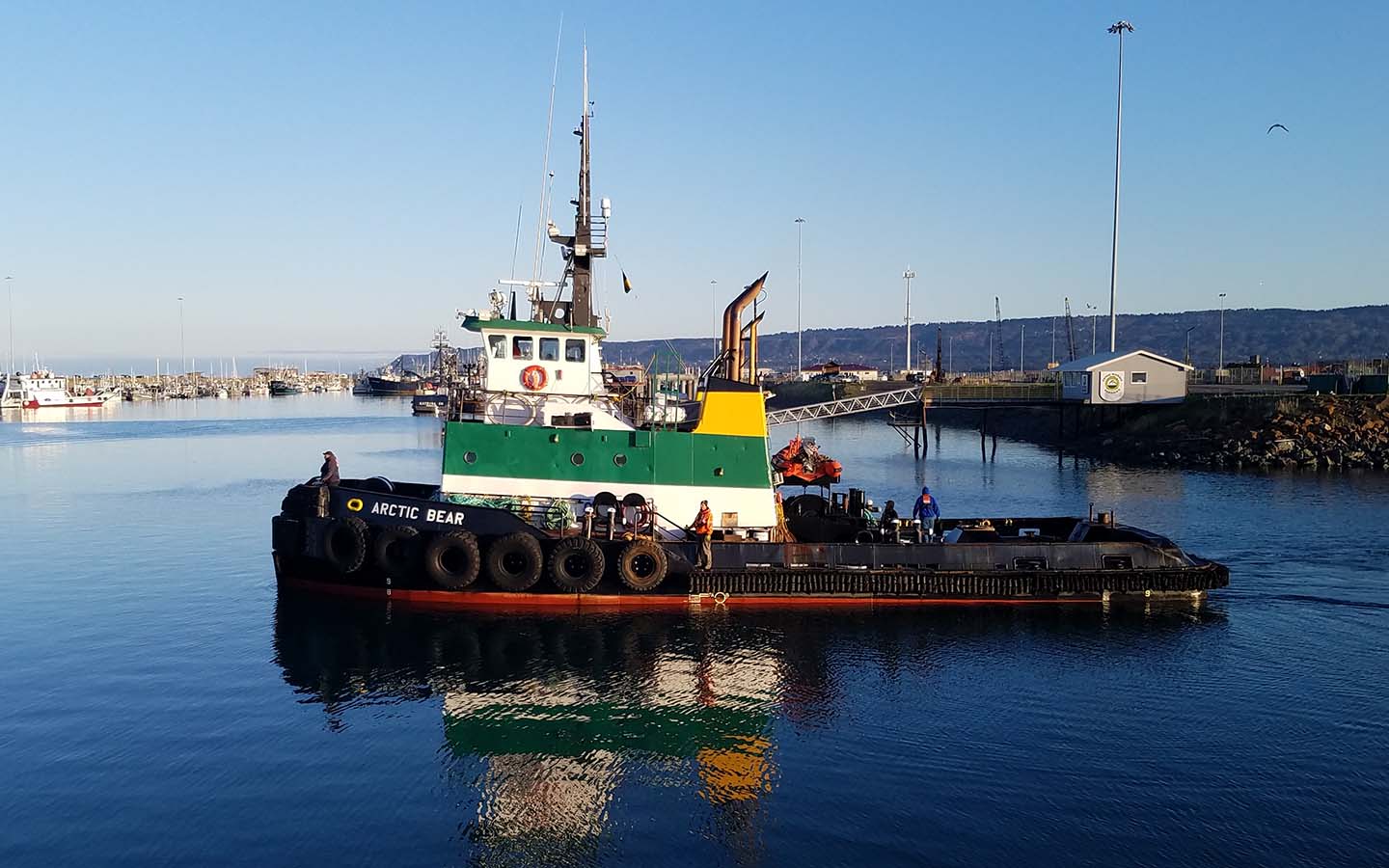 Bering Marine's tug and barge fleet specialize in shallow-water operations as well as coastwise routes. We have a mix of traditional twin- and triple-screw tugs as well as Azimuth drive vessels providing support services to our sister companies all over Central and Western Alaska. Our area of operations ranges from Seattle to Nome, and beyond. Bering Marine tugs haul barges with containerized freight, fresh and frozen foods, construction equipment and supplies, and aggregate. There are few ports and villages that we cannot call on in the Alaskan coastal regions with our contract marine services.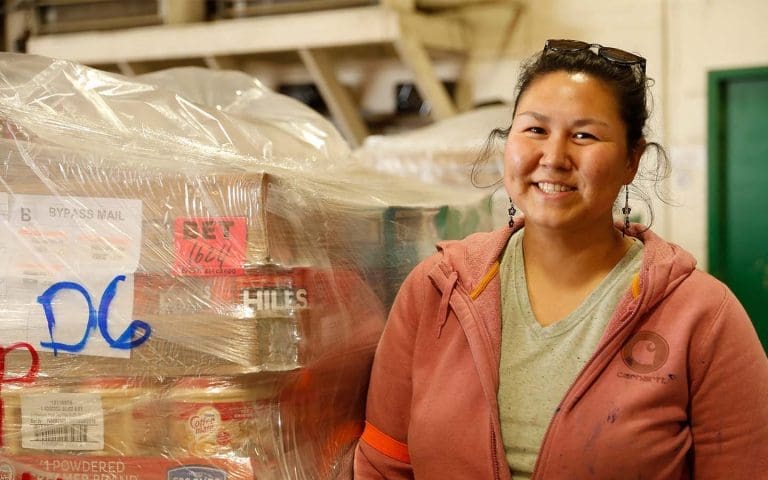 At Bering Marine Corporation, safety is our No. 1 priority. We continually focus on incident- and accident-free operations, even while working in the most challenging conditions. Keeping our employees, customers, equipment, and environments safe is our most important objective each day.
Careers with Bering Marine
Our hard-working crew provides charter and scheduled service throughout Alaska with our fleet of tugs and barges, landing crafts, and hovercraft. Interested in joining our team? Our crew is seasonal, and we typically hire in February and March.
Click below to apply online! If no positions are listed at this time, please email information@lynden.com to let us know you are interested in joining us next season.